After seeing Team Nigeria struggle in track and field events during the 2015 World Championship in China and the 11th All Africa Games in Congo, Brazzaville, ex-sprints star, Chidi Imoh insists the Athletics Federation of Nigeria should be held responsible for the poor state of the sport in the country. Speaking with THE POINT from his base in the United States, Imoh, who also claimed the 100 metres top prize in the 1987 AAG, and an Olympic silver medal in the 4 x 100 metres relay at the 1992 Summer Olympics in Barcelona, speaks on athletic managers, welfare of athletes and other issues hindering the development of the sport. Excerpts…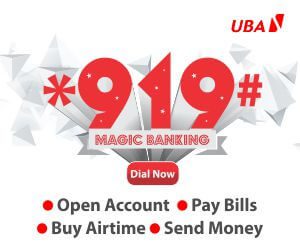 As the year 2015 gradually closes, what is your take on the performance of Nigeria in Track and Field, both in the World Athletics Championship and All Africa Games?
I don't know what to say. To be honest with you, we have been doing poorly for almost a decade. To put it straight, we should do our home work; we should groom our own athletes. We should go back to the drawing board. It is taking too long for us to develop good athletes. So, I think something is missing. We should be able to work it out because it is getting too late and too depressing right now. I'm concerned.
A lot of the people would be wondering what you have done lately to help the sport as a former champion?
The powers that be in track and field in Nigeria refused to allow us. People like Innocent Egbunike among others. I don't know their problem. So, I don't want people to think that we don't want to help, no! It is not that we don't want to contribute as much as we can but they don't want us. There are a lot of roadblocks.
So, if you had the opportunity to help track and field today, what would you do differently?
Well, what we should do differently, I would be honest with you, is to do a talent hunt since we have a lot of talents in Nigeria. I don't mind going from state to state. Go to the secondary school, go to primary schools' inter-house sport, go to those places and recruit those young kids and put them in a clinic. Let them understand that they have the talent that can be developed. Someone did that for me, so why can't I nurture somebody too?
We hear talks about Blessing Okagbare and co apparently having problems here and there. How can we make our athletes happy and inspire them more?
I don't know what to say now as I have not been following their activities lately. I think they should think of the athletes first before the officials. But Nigerian officials first think about themselves before the athletes.
How do we learn from Jamaica? They have the fastest man and of course the fastest woman too.
Well, Jamaica went back to their old athletes and brought them back from the US. People like Bertland Cameron, Don Quarrie, and Grace Jackson, all of them. They brought them back from the US and allowed them to run the whole thing. For example, Innocent Egbunike is better than those American coaches they are paying. Innocent is better 100 per cent and he is our own. That is why I like Nigerian football. Oliseh is now the coach and Keshi used to be the former coach. But while we are trying to develop track and field in Nigeria, they are recruiting second-hand, third-hand and fourth-hand coaches. They dumped the international coach, Egbunike, who is one of the best in the world, for what? I just want somebody to answer me. I want someone to give me the reason. We are just going one step forward, 10 steps backward. It is really frustrating and I'm tired.
What is Chidi Imoh doing in the US at the moment?
I'm into coaching and, sometimes, I do consultancy jobs. I help a lot of the kids too.