In this interview with MAYOWA SAMUEL, the immediate past General Secretary of the National Union of Air Transport Employees, Olayinka Abioye, shares his thoughts on issues affecting the airline business in Nigeria and other issues of importance. Excerpts: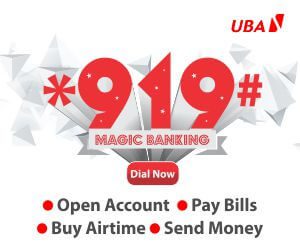 How has the aviation fuel scarcity and air flight ticket price increase affected your members?
The truth of the matter is that the increase in Jet A1, which is the fuel for aeroplane that is lighter than kerosene, came to everybody as a shock but then, one would not be completely taken aback, given the global situation. That notwithstanding, it is unfortunate that Nigeria with four refineries cannot refine its own crude to have enough supplies for local consumption. Much more so, it is also bad enough that the fuel for planes to fly is not available, it is usually imported.
The worrisome situation is that, just recently, in some parts of Nigerian airports, this fuel sells for as high as N700 per litre, and it will surprise you how many litres of that fuel that is burnt everyday by these categories of aircraft. That technically has taken the operators of these airlines to think inwardly by increasing air fares because if you are flying from Lagos to Abuja for instance, for a 55 minutes to a one hour flight, and you are buying fuel in hundreds of thousands or millions per day, you need to recoup your capital, you need to make your money. So, it is reasonable for them to individually increase air fare. The impact is felt more by the employers who incidentally are the airline operators. They have impacted the increase in air fare on their workers. The workers are still there. Some are not even paid as and when due since COVID-19 came and the entire Nigerian airspace was shut down until it was re-opened. Some of those who have been sent home have not been called back. So, the few ones that are here are just managing to survive. Definitely, it has affected the employees negatively, so much so that those who are at work don't usually get their salaries as and when due and the consequential effect of that is that there are some obligations that these employees also have to various bodies. For instance, their pensions, which are supposed to be paid by them and their employer and remitted to their respective retirement savings account, may not be done because they are not paid. Then if you are an employee who is also a union member and you don't get your salary, that means, for that particular month that your salary is yet to be paid, you can't pay anything, your employer is unable to make deductions from your salary and pay to the respective unions that you belong to, not to talk of employees that are even supposed to pay their respective cooperative societies, or those who have taken overdraft and needed to pay back or those who took loans from various loan sharks around. So, those are the kind of scenarios we find here, those are the kinds of things that our members face. If you are lucky to have a vehicle, you also know that it's double jeopardy for you. You need to go to the filling station, either sleep there to get fuel which is scarce or where you are lucky to find it, you buy ten times its original price. Then, you know, for some of those who are lucky to have vehicles, they don't care how much they even buy it, as long as they even get it to buy to move them from one point to the other. The other side of the coin is that workers who do not have vehicles and who do not have friends who can easily bring them to work, have to pay three times the normal transport fare that takes them in and out of their work places. So, it's a lose-lose situation for the employee at the moment, unless the Federal Government comes up with something that is reasonable and realistic to help them out. I understand that a meeting was called between the fellows in charge of NNPC, the airline operators and the ministries of aviation and labour to find a way around this cost of Jet A1. The information at my disposal is that they have agreed to buy for N500 per litre. They are also planning that if things work out the way they expect, the airlines will also be granted licences to import fuel on their own which is another thing entirely. It's a long process of getting your licensing, so we are stuck.
"The workers are still there. Some are not even paid as and when due since COVID-19 came and the entire Nigerian airspace was shut down until it was re-opened. Some of those who have been sent home have not been called back"
How many months' salaries do airline operators owe their workers presently?
It depends, it is more so in these private companies. I was just being briefed recently that a particular company has not completed payment of staff salaries for November last year. Those who have managed to pay still owe February salary or they just paid January salary in February and so on. But those of our people who are lucky to be in the Federal Government employment, get their salaries, not as and when due, but they get it regularly, probably one week after their normal date of payment because there's a government regulation that says workers' salaries should be paid on or before the 24th of every month. For those who are in the majority, who are in the private sector dominated employment, it's a different ball game.
With these challenges, will the Union be considering any next line of action if the Federal Government and airline operators fail to reach an agreement?
There is nothing the union can do. I can honestly tell you that we enthuse with these airline operators, we are in sympathy with them and as partners in progress, what we've advocated for more than two decades is that the government must sit down with the operators of our NNPC and define a modality whereby we can produce Jet A1 locally. It is a shame that a country of 260 million people with four refineries cannot produce fuel in excess for local consumption and other sectors of its economy. It will also shock you that even for ordinary cars; we've been wasting gas for more than 50 years in Nigeria. We hear that there's a problem with our electricity, particularly those who are gas compliant and that it's either those in charge owe the gas companies or there is a lack of or not enough gas, it is a shame. The other day, there was a video of a Nigerian train that stopped somewhere between Lagos and Ibadan in the bush, in a big forest, until after some time, and they rolled in one drum of diesel to power the train, it is a shame. So, what we've been advocating is that the NNPC and the government should sit down together and fashion out a way by which we can produce our own Jet A1. I think it's also right for me to say that we are also very negligent, particularly in terms of maintenance, we lack maintenance culture. There was in the past, a pipeline from Ejigbo depot straight to the airport in Murtala Mohammed in Ikeja. Immediately Jet A1 lands at that Ejigbo depot, it goes into our underground tunnel or pipe as it were, and goes straight to the airport. From the airport, directly on the tarmac, all the fuel companies need to do is adjust their hose to the aircraft, drop it to the ground where this thing is and fuel their aircraft. That thing has been faulty upward of 20 years, nobody bothered. So, what normally happens is that each of these airlines is already contracted to some fuel suppliers or marketers. They have timetables of each of these airlines they are contracted to. When the aircraft lands, they review them, they take their trucks with the Jet A1 down straight to the airport to the terminal building, to the foot of the aircraft and fuel the aircraft. That's the way we've been operating for the past 15 years or so.
When this aviation fuel price increase started, we saw pictures of passengers posting pictures near empty aircraft in the air, revealing low patronage due to the hike. People now prefer to travel by road which is more affordable, although more time consuming.
How are airlines surviving this very low patronage?
The situation is a multi-dimensional thing. If any airline over-prices its air fares, the consequential effect is low patronage. Apart from those who are into businesses, the majority of those who travel are company workers who are entitled to what is called an inductive tour allowance that is specific in cost. So, you are going to fly from Lagos to Abuja, they know that the minimum cost of flight to Abuja is N50, 000, so they give you N50, 000. Now, the baseline for Abuja-Lagos a few weeks ago was N50, 000, so if you are going to fly now, you are already going to spend up to what would have been the total fare for both legs in and out, going and coming but for one single leg, with additional money that you are going to pay on top of it. When you get to your destination airport, before you get out of that particular airport, you are going to spend extra money getting a cab to take you out because those ones also have problems with fuel. So, it is as bad as that.
Now, aircraft that have been taking like 150, 200 passengers may not be able to do that except if they are lucky enough to get fuel at whatever cost and the others don't get. So, the issue of who has fuel flies alone comes into being. If for instance, my airline has fuel and the passengers get to know that my airline has fuel and three other airlines are just waiting on the ground without fuel, it goes to say that they will patronise me. So, I have more passengers to fly than those other ones. So, the situation was so bad that even some time last week, a lot of these aircraft were grounded, they couldn't fly because there was no fuel for them.
The fear is that when this continues to happen, the airline operators will not be able to generate income, and if an employer is unable to generate income, he finds it difficult to pay salaries. Aren't you worried about this?
We must not fold our hands and allow it to continue because it will degenerate into a situation where safety may be compromised. That is why they have raised the alarm to the appropriate government functionaries and authorities that something must be done urgently. They are talking and working out modalities on how they can do that.
"The interests of certain individuals have to be considered and when the thing is even going straight, some people whose interests are not keyed into that plan will throw stones, they become a cog in the wheel of what is being planned"
You've heard of the government not complying with agreements reached with ASUU, medical doctors, and so on. The government and stakeholders are making negotiations right now, but what if the government still fails to comply with the eventual agreement?
I agree with you but why it will not happen in aviation is because the majority of these government functionaries, politicians fly very regularly. Very few of them have their own private aircraft, so they must definitely fly, whether with their private jet that they have to buy the same fuel at the same spot or they fly the same commercial airline. So, they'll lose more. That is why they must find a solution to the problem of Jet A1 in the industry. Now, I was shocked to read that GENCOs and DISCOs claim that the federal government owes them. They are being irresponsible. The thinking of the government at the particular time in our history was that the government may be unable to provide electricity for the Nigerian populace and that the best way out was to privatise these institutions, and it was given out to individuals and companies, believing and trusting that it will make a difference. For the first ten years of that exercise, we were aware that the Federal Government was even taking loans from the World Bank and several other quarters to help them, to make them functional. The problem with our system is that political nincompoops come into office; they hijack the process and use it for their own benefits. A lot of people who were given these responsibilities of managing these electricity companies do not know anything about this business, but because they are friends of politicians, they were given approval to go and run the DISCOs and GENCOs, and they believe that it is business as usual. The Federal Government went as far as even helping them with a free metering system. How many homes in Nigeria have meters? For instance, they gave me a bill of N5, 000 at my home every month, so for the past six months, I refused to pay. I sent them a petition that you cannot give me N5, 000, please how many times do I have electricity in that house? I do not have a meter, how did you arrive at the bill that you are bringing? Also, you bring me N5, 000, I do not have a bill, how do you compute that bill to arrive at that N5, 000? Anytime there is even electricity in my community, in all honesty, the power that is supplied cannot take a forty inches television, yet every month, they will bring a bill. Two days after bringing their bill, they can give you light at the wrong hours, probably in the afternoon when you have already gone to work. You will come back and you will be told NEPA brought light earlier today for three hours. Then, the following week, you will see them bring a bill to your house. We cannot survive as a nation when we do this. Fundamentally, it is these companies, power, electricity that is the engine room of any nation. A lot of people may not depend on the government for their income if they have electricity that is regular and if people are metered, then you pay for what you use. It's like GSM, if you don't have credit on your phone, you can't call. So, it behooves anybody who is metered to buy a card appropriately and use it to power his home, but that power must be there. If you don't give electricity to a community and you begin to bill them that means there's a problem within the system. So, it is irresponsible of them to say that the government owes them. Can't they reconcile how much the government has pumped into their businesses and remove whatever they claimed the government owes them out of that? That is where we are. It's until we have a change in leadership with discipline, until we begin to punish people, sanction companies that are misbehaving and are running afoul of the law, then, we will not progress as a nation.
How would you describe the efforts or inputs of the Minister of Aviation, Hadi Sirika in addressing the aviation fuel and flight ticket hike crisis?

My very good friend, you see, since he started, he came in with a very huge euphoria and he's been doing well. Like I always tell people, the Nigerian system is so skewed in such a manner that no matter how well you perform, people will still criticise you. Ordinarily, the minister has little to do except to supervise agencies that are saddled by an act of parliament to perform certain functions. For instance, the Nigerian Airspace Management Agency, NAMA, is expected to provide air navigation services, the landing and takeoff of every aircraft, both local and international, provision of all the necessary landing systems is within the domain of NAMA. They must make sure that those things are working properly and I can score them eighty percent in this direction. Now, the Federal Airports Authority of Nigeria, FAAN, is the landlord of all airports in Nigeria, except the ones that were built by the states. FAAN also has the responsibility of providing the terminals, airfield lighting for the runways, security and so on. Have these institutions of government been given the leeway to do their jobs as expected? The answer is either yes or no because political interference from our people from our national assembly, from the ministry and so on and so forth, would have erased the vision of giving 100 percent of their responsibilities. So, if you juxtapose all these things, with the role of the minister as the general overseer, as the superintendent, I will score him a pass mark, but there are so many things left to be done. He had a six point agenda, re-fleeting the national carrier, introduction of maintenance and the repair and the overhauling of aircraft MRO, aircraft listing
The interests of certain individuals have to be considered and when the thing is even going straight, some people whose interests are not keyed into that plan will throw stones, they become a cog in the wheel of what is being planned. So, we have a lot of issues on ground that have to be done but we must commend the man that so far, he has been able to put some structures on ground, hoping that before he leaves in 2023, all things being equal, we can accomplish virtually everything, carrying all stakeholders along anyway.
About the proposed Nigeria Air, what are your thoughts regarding the several postponements since 2018?
As far as I'm concerned, I'm a critic of what has happened so far, but my hope was rekindled sometime last week. I just read again in the news that the Federal Ministry of Aviation is asking for expressions of interest in partnership for the establishment of the national carrier. Don't forget that the Nigerian government will have only five percent equity share in the business. As of last week, they named an Interim Managing Director. I don't know when the interim board will be put in place. It's only when the interim board is put in place and they sit down together to think adequately about what to do that we'll know where we are going but it's on ground, it's on paper that Nigeria Air will be launched latest before the end of the year.