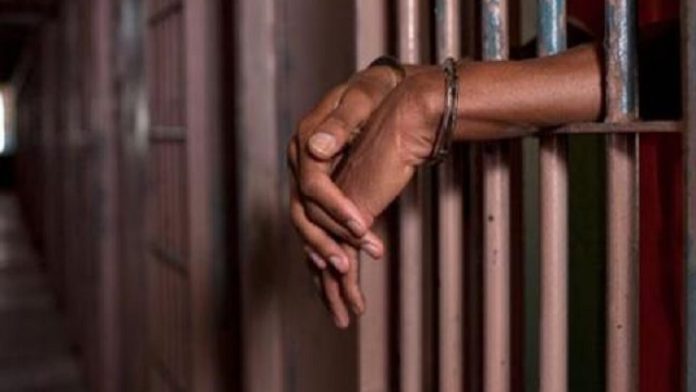 Creditors chase him for repayment
BY TIMOTHY AGBOR, OSOGBO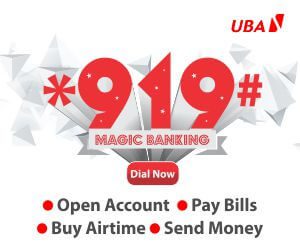 Three suspected fraudsters have been arrested by the Osun State Police Command for allegedly fleecing a businessman, Salaudeen Abdullatif Olalekan of the sum of N9,256,000.
The suspects, a male, Ifatomilola Sakirudeen and two females, Fagbenro Abimbola Abosede and Oladipupo Dorcas Aderinola paraded themselves as Ifa spiritualists and allegedly informed Olalekan that there were spirits of accident and death hovering around him, which needed to be averted.
It was exclusively gathered that the suspects had informed Olalekan, a popular butcher in Osun State, that some spiritual cleansing sacrifice would be organised in order for him to be free from untimely death. The victim reportedly gave the suspects all he had and even went as far as borrowing from associates to fund the fake sacrifice.
Relatives of the businessman alleged that he was jinxed by the suspected fraudsters for him to have concealed his ordeals till it became worse.
Giving insights into how the victim fell into the hands of the suspected fraudsters, one of the investigation police officers who preferred anonymity told The Point that Olalekan was lured into the trap by Abosede, a 39-year-old woman, who was a friend to the businessman.
The police officer said, "Abosede is a friend to Alhaji Olalekan and she had approached him last year November for him to assist her in some capital to start a business. Abosede had lamented to Alhaji Olalekan that her business had crumbled and that there was no money for her to begin afresh. This man (Olalekan) took pity on her and gave her the sum of N120,000 for her to start another business.
"After about some weeks, Abosede, who had already had evil intention of defrauding Alhaji, met him and was sharing testimony of how her business was progressing and asked the man to come and visit her shop. One day, Alhaji decided to visit her shop. At the shop, Abosede made a phone call to Aderinola, a 52-year-old woman, whom she claimed was her mother in order for her (Aderinola) to appreciate Alhaji Olalekan.
"While speaking with him on the phone, the woman told Alhaji that she saw spirits of motor accident and death hovering around him and warned him against traveling.
Ever since the women spoke with him, Olalekan had remained restless. I think the woman already used some charms to speak with him because he took her so serious. The two women later met with Alhaji Olalekan and told him that they would be traveling to Lagos State to meet with other spiritualists (suspected fraudsters) that would carry out the spiritual cleansing for him."
"They traveled to Lagos and met Sakirudeen, aged 58, and other suspects, now at large. These suspects started demanding money from the victim. It was after he could no longer order for cows again, run his business as he used to and coupled with the fact that his debtors were disturbing him for payment that he opened up on what he had been passing through after much pressure by his family members. They reported to the police and three of the five suspects were arrested," he narrated.
After investigation, the Police dragged Sakirudeen, Abosede and Aderinola before a Chief Magistrate's Court in Osogbo where they were slammed with five counts of conspiracy, fraud, attempted abduction and attempted murder.
The charge read partly, "That you Ifatomilola Sakirudeen, aged 58; Fagbenro Abimbola Abosede, 39; Oladipupo Dorcas Aderinola, 52, and others, now at large, sometime in the month of December, 2022 in Osogbo, Osun State, in the Osogbo Magisterial District, with intent to defraud, did obtain the sum of Nine Million, Two Hundred and Fifty Six Thousand Naira (N9,256,000:00) from one Salaudeen Abdullatif Olalekan under the pretence of using same to organise spiritual cleansing sacrifice for him to avert the spirit of accident and/or death hovering around him, a pretence you know to be false and thereby committed an offence contrary to and punishable under Section 419 of the Criminal Code Cap 34 Vol II Laws of Osun State of Nigeria, 2002.
"That you (accused persons), at the same time, date and place, did unlawfully attempt to kidnap and kill one Salaudeen Abdullatif Olalekan and thereby committed an offence contrary to Section 4 and punishable under Section 509 of the Criminal Code Cap 34 Vol II Laws of Osun State of Nigeria, 2002."
The trio pleaded not guilty to the allegations. Their counsel, Ganiyu Afolabi, was asked to furnish the court with formal bail application.
Chief Magistrate Olusegun Ayilara ordered that the defendants be remanded in Ilesa Correctional Centre. After the written bail applications were later presented to the court, Ayilara granted the defendants bail in the sum of N2 million with two sureties. He said one of the sureties must be a civil servant of Grade Level 10 and the other must be a house owner who lives in his own house. The court further ruled that the first defendant, Sakirudeen, must deposit the sum of N1 million to the court as part of the bail conditions.