BY BAMIDELE FAMOOFO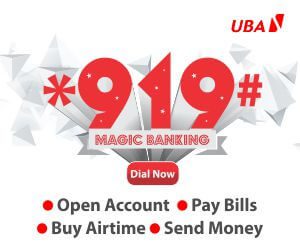 The domestic stock market All Share Index ASI surged by 2.90 percent on Wednesday as investors poured money into industrial stocks. Hence, the year-to-date gain of the NGX ASI advanced to 8.23 percent even as the Exchange printed more gainers (28) than losers (11).
Notably, sentiment remained positive in the market amid investors' demand for blue-chip stocks such as DANGCEM (+9.98), BUACEMENT (+9.72%), ACCESSCORP (+3.57), GUINNESS (+3.28%) and ZENITHBANK (+2.71%). Sectorial performance was positive, with all five indices tracked closing in the green; the NGX Banking, NGX Insurance, NGX Consumer Goods, NGX Oil/Gas, and the NGX Industrial indices rose by 1.82 percent, 3.66 percent, 0.33 percent, 0.66 percent, and 9.25 percent, respectively.
Meanwhile, activity in the market was upbeat as total deals and volume increased by 2.22 percent and 48.47 percent, respectively, to 3,458 trades and 187.91 million units. In terms of volume, LIVINGTRUST was the most active stock, with 30.11 million shares worth N43.06 million changing hands in four deals.
At the money market, NIBOR rose across the board for all the maturities tracked as banks with liquidity sought higher rates. However, short-term benchmark rates, such as the Open Buyback Rate (OPR) and the Overnight Lending Rate (OVN), remained unchanged at 17.13 percent and 17.25 percent, respectively. Elsewhere, NITTY moved in mixed directions even as the average yield on T-bills in the secondary market stayed flat at 10.61 percent.
In the OTC bond market, the values of plain vanilla FGN Bonds fell for most maturities tracked. Similarly, the average secondary market yield expanded by 0.09 percentage points to 14.45 percent as investors traded around the back end of the yield curve. Meanwhile, the value of the FGN Eurobond increased for all maturities tracked amid sustained bullish sentiment. Hence, the average yield contracted by 0.48 percentage points to 11.77 percent.
At the foreign exchange market ( I&E windows), the Naira remained unchanged against the US dollar at N445.00. However, the Naira edged ahead of the dollar at the parallel market, climbing 0.64% from N780 to N775.
The gains recorded across market segments came amidst the news of the newly redesigned naira notes' unveiling on Tuesday, which sparked reactions. Notably, currency traders maintained offers for the greenback between N745 and N785.