Ossai Uche is one of the pioneer players of Warri Wolves Football Club. The Delta-born player has been with the club since its inception in 2008. In this interview with our correspondent, FRANCIS SADHERE, in Warri, Delta State, Ossai bares his mind on topical issues and challenges facing footballers in Nigeria. He also found time to discuss the expected role government should play in the country in not just owning clubs alongside other sundry issues concerning the sport. Excerpts: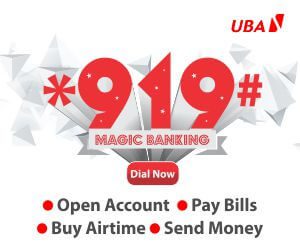 For how long have you been with Warri Wolves? 
I have been with Warri Wolves since 2008 when the club was formed. We were among the players that formed the team and today Warri Wolves has just qualified for the Champions League for the first time.
How do you feel as an integral player of the team? 
I feel happy, I feel good. It's one of our dreams. We've been playing the Confederation Cup for some time now and this time, we were able to move a step further. As players, it is a good thing to us, our career and a good thing for the team as well.
How would describe your club, Warri Wolves? 
For me, I would describe Warri Wolves with one word. It's a complete team this season. We have youths and experience in the team. So, we are a complete team.
Gbolahan Salami, the highest goal scorer in the league, is a member of your team. How does that make you feel? 
It's team work. On the last day, for him to score the two goals that made him the highest goal scorer, it was a collective effort. There was a time in the game, we didn't even want to score. We wanted to give the ball to score but in the long run, he made the goal for himself and he also made the team proud. It's a collective effort not a personal struggle.
Why do you think Warri Wolves has not been able to win the Confederation Cup? 
There is no problem. It is a football game. As a player, you have a target for yourself and at times, you might not be able to meet the target. That doesn't mean there is a problem. As a player, you are aspiring to win the trophy and other teams are as well.
Gbolahan Salami said in a statement a few weeks ago that government funding was not enough. What is your reaction to that? 
Almost all the teams in Nigeria have this problem of funding. It is not peculiar to Warri Wolves. It is common with all the football clubs in Nigeria. As a player, you are playing for your wages and if you are not seeing what you are playing for, you may decide not to play again. Every individual has their differences. Some persons can take certain things while others cannot. So, he is saying it the way he feels. Some other players can take it. It's not a Warri Wolves thing; it is a national thing.
Do you have an ambition to play outside Nigeria? 
I have an ambition to play outside Nigeria, and by the grace of God, by the end of January, I might get a call to play in Europe, which is my best destination
For the concluding part of this story and others, grab your copy of The Point from your nearest vendor