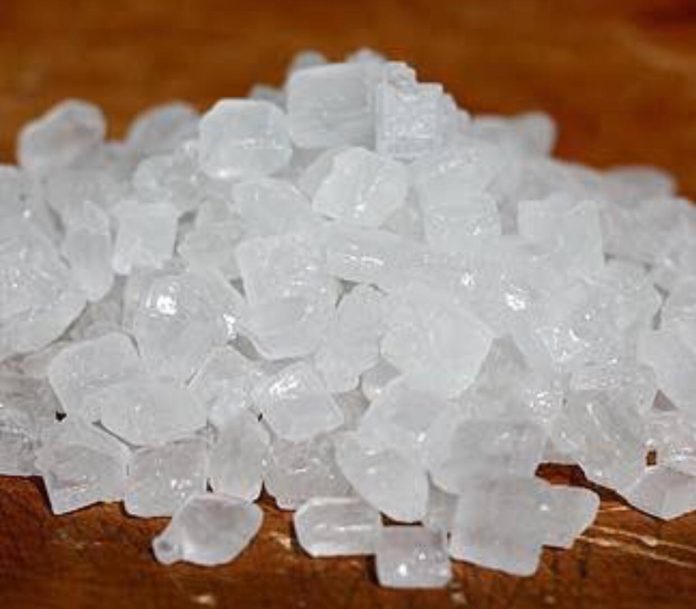 Say 'consumers of sugar lumps, gorontula, crystal meth, others risk kidney disease, mental disorder'
BY TIMOTHY AGBOR, OSOGBO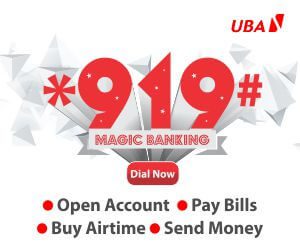 Vendors of different types of drugs purportedly helping the female gender in enjoying sexual intercourse and boosting their libido now make huge money at the detriment of the health of their customers, findings by The Point have revealed.
Medical experts disclosed that some of the drugs said to be on high demand by women for enhancing their sexual desires include crystal methamphetamine, a dangerous and highly addictive drug that can affect the nervous system and cause severe psychological problems for the consumers.
Some sellers of these drugs, on social media, call them several names, including sex boosters and kayamata, while others prefer to describe them with all sorts of vulgar names like "pussy salt, pussy sweetener, sugar lumps, and gorontula syrup", among others.
It was gathered that the unprescribed drugs, being purchased by women, mostly through placement of orders, give users highness, euphoria and strength for high libido and other sexual activities in order to match up with the sexual energy of their male partners who also, according to findings, fortify themselves with sexual stimulant drugs such as alcohol, cannabis and codeine.
The Point gathered that many women consume these drugs as a means of preventing their partners from cheating and to also experience intense feelings and arousal during intercourse.
Findings revealed that while some of these women inject themselves with these sex enhancing drugs, snort and mix them with other soft drinks, others ingest them in their private parts.
A hawker who operates a Facebook page where "sex sweeteners" are sold, told our correspondent who pretended to be a buyer, that the drugs cost between N4,000 and N25,000 depending on the products and quantity.
While assuring our correspondent that the drugs were harmless, the vendor said, "I sell sugar lumps and other sex sweeteners. They are very active.
There are some that you will put inside any soft drink of your choice and drink them, while some like gorontula syrup, you inject them inside your body.
You know some women have dryness in their private parts; they don't feel anything during and after sex, this drug is good for them."
A female user of sugar lumps sex booster, who identified herself as Tanimola, justified the usage of the drug, saying, "Most men cheat because their women don't enjoy sex and find it difficult to satisfy them in bed. Do you think everyone is the same? Some women have difficulties having sex, it is even hard to get turned on easily.
"Above all, sex is painful with them and they need to keep their men to themselves alone.I feel these sex enhancers are the natural enhancement method to boost their libido and make them enjoy their men."
Meanwhile, some health professionals have explained that some of the sex enhancers being consumed contain harmful substances that are injurious to kidneys and livers.
A health practitioner, Jessica Obioha disclosed that "vendors sell crystal methamphetamine as sugar lumps drug for boosting women's sexual urge", warning that its consumers risked kidney failure, dementia and mental illnesses of all kinds.
Crystal methamphetamine, popularly known as crystal meth, according to studies, is classified as a "dangerous drug."
The drug is said to carry tremendous health risks, including the potential for significant drug toxicity and overdose.
"While methamphetamine can trigger an intense high, it can also have very serious side effects. These side effects include rapid heart rate, increased blood pressure, increased respiratory rate, elevated body temperature, insomnia, anxiety, paranoia, aggression, decreased motor skills, verbal learning declines, chronic anxiety, mood disturbances, aggressive or violent behaviours, delusions, visual and auditory hallucinations, repetitive movements, memory loss, severe dental problems, fatigue, depression, anxiety and drug cravings.

"The side effects also include cardiovascular issues such as stroke and heart attack, tremors, convulsions and death," a health expert said.
Warning ladies against unprescribed and illicit sex enhancers, Obioha, a campaigner against drug abuse, said, "Crystal meth is not sugar lumps or whatever the seller calls it. Ladies should not be deceived. This is a hard drug that causes all the symptoms you feel – the sex urge and all. The sweetness will later end in pains.
"Crystal meth can also severely affect the brain's structure and function. It affects areas of the brain linked to emotion and memory, as well as structures associated with judgment. Due to this, it may radically change behaviours and emotions. This may explain why people who chronically use crystal meth often develop emotional and cognitive difficulties.
"As you continue taking this drug they told you it is sugar lumps or whatever, you will eventually develop kidney failure, dementia and mental illnesses of all kinds."
He therefore urged women to stay away from such drugs and remain natural because God created all things beautiful.
Also commenting on the dangers of these drugs, another medical professional, Dr Kemi Agoyi, said the substances could lead to reproductive cancers in women.
"Most of these substances are made illegally with harmful substances and are consumed without making proper enquiry about the content used in making them.
Also, aside from the measure and content, the way in which these substances are consumed also contributes largely to the issues we have. Most of them are used through insertion, especially into the female reproductive part, which shouldn't be. This is because these substances have direct absorption into the body and predisposes different bodily organs and systems to diseases and eventual failure," Agoyi noted.
According to her, the most affected are the kidneys and liver, because they are the "clearance" organs. "Also, those substances make people prone to reproductive cancers," she said.