---
To the President of Dangote Industries, Alhaji Aliko Dangote, there is more to regulating the foreign exchange market than introducing a new policy. In this interview with ADELEKE ADESANYA, he urges the Federal Government to intensify efforts to diversify the economy. Excerpts:
---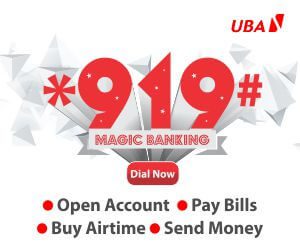 The Nigerian foreign exchange has witnessed many crises recently, especially when the Central Bank of Nigeria (CBN)) delayed the release of the new policy. As an industrialist, who is also a stakeholder in the money market, how would you assess the market amid such challenges?
The situation has to be properly managed, as Nigeria does not have enough foreign reserves to support all the demand for forex as she used to in the past. We have to manage our resources because we do not have the forex to foot the bills of all imports as before. I think the demand side is what we have to look at because many things are being imported into the country, which are not supposed to be. We cannot have a population that is close to 200 million and still depend on importation of goods we can produce here at home. If we produce at home, the demand for Dollar against the Naira will drop.
What do you suggest the Federal Government should do to achieve that?
What we need to focus on are things that would add value to our economy and put less demand on the foreign reserves. What that means is that we need to diversify the Nigerian economy, which the present government has initiated. There are many things in the pipeline, which nobody is talking about. People are only looking at the bad side of things, which I think is wrong. Diversifying the economy cannot be done overnight as it requires adequate planning.
What is your take on devaluation?
We have been badly affected as any other company. We lost more than N50 billion to the last devaluation. The gas, which is our main s o u r c e of power, is priced in dollars. If there is 40 per cent devaluation, your price will go up by 40 per cent. Every single aspect of the production will go up by that percentage and the operational costs of our firms totaled $100 million each per month, owing to recurring expenses, such as the purchase of parts for cement production machines and running a fleet of 9,000 trucks.

Critics believe you are building a refinery at a time the nation is looking away from oil. What is your take on this?
What we are building is more than an oil refinery. We are building the single largest refinery in the world. The refinery has the capacity to refine about 650,000 barrels of crude oil per day, which is very crucial for Nigeria. First of all, there will be consistent supply of products after its commission, as there would be no shutdown. Nigeria only consumes about 450,000bpd, which means we will have an extra 200,000bpd to export.
We also have a petrochemical plant, which is for polypropylene production of about 1.3mmt, which means Nigeria would become the highest exporter of petrochemical products and that will improve our capacity.
We are also going to produce three million tonnes of urea and ammonia, which are used for production of fertiliser. Most sub- Saharan African countries import their fertiliser needs, but we plan to change that with what we are doing. Again, we have two gas pipelines of about 250 kilometres each from the Niger Delta. Each would transport 1.5 billion standard cubic feet of gas per day. Both would give us 3bscf/d and that would generate 12,000MW of power and it would also be connected to the West African Gas Pipeline project. So, we are doing many things in one facility.
What time will the refinery commence operation?
The refinery will start production by first quarter of 2019 by the grace of God. It is a huge project and it is fast developing. We need to pump in 65 million cubic metres of sand for filing the site and that is why we brought two biggest dredgers in the world. This facility is eight times larger than Victoria Island.
The Federal Government has promised to support you to any level on the project. How much has it invested so far?
The government said whatever we need, it would do to support us, but we are not relying on that. We didn't collect the foreign exchange people rumoured. Dangote Industries Limited (DIL), which is the holding company, obtained $600 million loan out of $12 billion spent on the project from the Central Bank of Nigeria (CBN) because the refinery was a new company and nobody would lend money to a new firm. DIL used its balance sheet to borrow the money. The interest on that loan since 2014 is $173 million.
For example, the land cost us $100 million. Legally, we are not allowed to pay Lagos State in Dollar, so we brought in $100 million and changed to Naira through one of our banks, and we paid them the Naira, which was N16.3 billion for the land, and then $300 million for capital to start the work. We brought $400 million of our own money in. So, we have brought in substantial amount of money.