The Director-General, Standards Organisation of Nigeria, Dr. Joseph Odumodu, urges Nigerians to support President Muhammadu Buhari's administration in curbing the influx of sub-standard products in Nigeria. He spoke to CORNELIA OSEGHALE. Excerpts: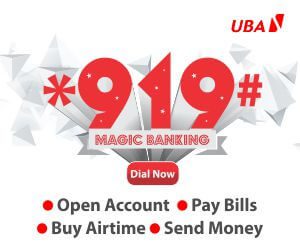 What are the new initiatives the Standards Organisation of Nigeria is putting in place to enforce standards across all sectors of the economy?
In fact, when the new government was inaugurated, I got excited. I was excited because there were a number of issues that had been worrisome in the previous regime. The first was in the area of ensuring that there should be quality intervention when products were being imported into the country. What we have in Nigeria, since 2011, is that SON is not allowed to operate at the ports; and so what we do is go to the markets and there are thousands of markets in Nigeria. Even if I assign one SON official to every market in Nigeria, we would not be able to do much. It is easier for us to assess imported products at the point of entry into Nigeria.
So, I am looking forward to a government pronouncement that we should do what is right. SON should operate at the entry points and we should be able to verify quality before Custom duties on imports are issued. Huge industries like Michelin and all the others have quietly left Nigeria because they could not compete with the foreign products that are sometimes substandard. The second was in the area of bilateral agreement. When I started this job, I discovered that 80 per cent of products used in Nigeria were imported and that 80 per cent of substandard products in Nigeria were also coming from overseas. In fact, I can say that they come from a particular part of the world. The percentage has now come down to between 40 and 45 per cent.
Are you putting a memorandum forward to the government?
I have drafted a Memorandum of Understanding already, and at the slightest opportunity, I will present it to my bosses. It is something that we must do. The Nigerian Industrial Revolutionary plan is hinged on certain criteria and standards. That is to say that quality infrastructure is the key word in ensuring that we build a more robust Nigeria and what we are doing today is to create a robust environment by ensuring standards, certified laboratories (accredited labs in Nigeria), so that when these labs certify, you don't go to test the products elsewhere in the world.
Where do you think we are now in Nigeria in terms of standards and quality infrastructure?
Nigeria is not at the level of South Africa, Egypt, Tunisia, Kenya and even Ghana. Nigeria is, however, a lot nearer to where we should be now than we were in 2011. I must say that, going forward in the next two years, we should be on a par with these other African countries. There are certain products that we still take to Ghana or South Africa to test because we do not have the capacity, competence or accreditation to test them in Nigeria.
What's the way forward for the economy?
For the concluding part of this story and others, grab your copy of The Point from your nearest vendor