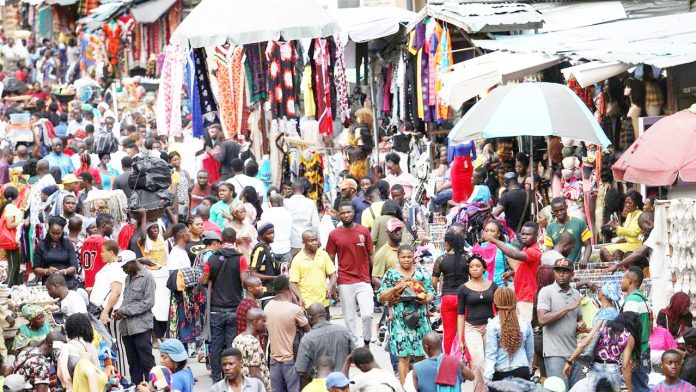 More citizens in poverty threshold with rising food inflation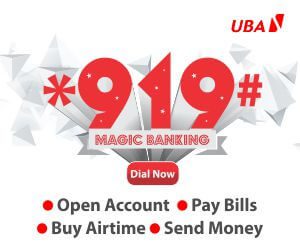 Traders blame bandits, 'corruption among security agents'
Nation in dire need of capable policy makers – Analysts
BY BAMIDELE FAMOOFO, TIMOTHY AGBOR, MAYOWA SAMUEL AND BRIGHT JACOB
The Nigerian economy has been battered on all fronts in recent times and so are all her citizens as life is becoming extremely unbearable for the average person resident in the country.
The fact is that the ordinary person in the country finds it extremely difficult to feed and meet his daily needs in the face of spiraling inflation, worsening exchange rate, insecurity, ever-growing national debt, decaying infrastructure, extreme corruption and high-interest rate to mention but a few.
At the last count, specifically in the month of June, the National Bureau of Statistics announced that headline inflation in the country has risen to 18.6 percent year-on-year as the figure moved up by 0.84 percent from 17.75 percent in May.
Bismarck Rewane, Chief Executive Director, Financial Derivatives Company Limited, pointed out that inflation recorded its biggest increase in June in the last five years. It was also the fifth consecutive increase in the year 2022.
Painting the gloomy picture, he said, "Nigerian consumers, businesses and individuals alike are facing challenges and headwinds and are reeling in an atmosphere of hopelessness. This is because of a myriad of factors. Notably, the precipitous fall of the naira in the forex market which hovers around N710 per dollar, the power supply shortage (national grid – 3,500MW) and now the almost unaffordable price of diesel (about N850/litre). In spite of the hike in interest rates, we are witnessing what some analysts fear may become a bout of runaway inflation."
According to the economist, the exorbitant price of diesel remains the chief contributor to spiraling inflation in Nigeria as he disclosed that diesel price has surged by approximately 278 percent (year-to-date), pushing up transportation and logistics costs as well as the general cost of running businesses across the country.
Additionally, the negative effects of biting dollar scarcity and the persistent depreciation in the value of the naira are compounding energy cost constraints to create a perfect inflationary storm.
Opeyemi Agbaje, a Lagos-based economist and financial analyst, expressed concerns over the rising prices of food, noting that food inflation in the last five months has consistently overtaken core inflation, pushing more Nigerians deeper into the poverty threshold.
Why life has become unbearable
The recent surge in US inflation to 9.1 percent led to a 75bps hike in interest rates by the US Fed towards the end of the month of July. This happens as the US dollar has already experienced significant appreciation in value this year in response to previous rate hikes. The dollar recently reached equal parity with the Euro for the first time in two decades as recession fears and rising rates continue to fuel a rush for the greenback. The surge in the dollar's value comes at the expense of other currencies, especially those from emerging markets and developing economies.
Nigeria being an import-dependent country is heavily reliant on the import of commodities priced in dollars. As the value of the dollar rises and these dollar-priced commodities become more expensive for holders of other currencies such as the naira, high incidences of imported inflation is rising and weighing on the spending power of domestic consumers.
The primary effect of the prevailing situation is an astronomical increase in food prices as food inflation rose to an all-time high of 20.6 percent in June. On a monthly basis, the index rose by 0.04 percent to 2.05 percent.
According to Rewane, "The rise in food inflation was caused by ongoing supply tightness due to global supply disruptions of major staples such as corn and wheat. Additionally, surging domestic transport/logistics costs are trickling down into the prices of food commodities in markets. The planting season effect remains a major dampener to domestic food supply as well."
Collins Obichukwu, Secretary, Yam Sellers Association of Nigeria, corroborated the position of Rewane on how transport/logistics costs are fuelling hardship for consumers.

His words: "The reality now is that a transporter bringing in foodstuff from the Northern part of the country to a place like Mile 12 market in Lagos where we operate knows that he has to set aside nothing less than N300, 000 apart from diesel cost to settle security agents and other government agencies on the road before he would be allowed the commodity to the destination he is heading to. This is a major reason why prices of foodstuffs are rising on a daily basis, making life very unbearable for consumers."
Gbaatan Stephen, a displaced farmer from Benue State, noted with dismay that he and his other colleagues from the local government in the state have not been able to return to their base to engage in farming activities in the last 10 years.
"Opeyemi Agbaje, a Lagos-based economist and financial analyst, expressed concerns over the rising prices of food, noting that food inflation in the last five months has consistently overtaken core inflation, pushing more Nigerians deeper into the poverty threshold"
He insisted that the inability of the Federal Government to curb rising insecurity (Boko Haram, banditry, kidnapping) is worsening the situation of food insecurity in the country and consequently escalating food inflation in the country.
Lariya Abdulkareem's family used to make a living farming beans and sorghum at a village in Katsina State, North West Nigeria.
But the threats of bandit attacks have forced them to abandon their land and farm elsewhere.
Today, worsening insecurity has disrupted agriculture and food supplies in the region, and the grandmother lamented that feeding her family has become a challenge.
"We cannot access the places we did before," Abdulkareem said, clutching her seven-month-old granddaughter in a clinic set up a year ago by health authorities with Medecins Sans Frontieres (Doctors Without Borders, MSF).
Rural North West Nigeria has been ravaged by gangs of bandit militias who raid villages, rust cattle and kidnap people, holding them for ransom in camps deep in the forests that carpet the region.
Hundreds of thousands of people have been displaced across the North West and North Central regions, and thousands killed.
The impact rivals that of a 13-year jihadist conflict in the North East of Nigeria which has claimed more than 40,000 lives.
But in the North West, the gang crime has also combined with surging prices for food and fuel, breeding a crisis that inflicts hunger on youngsters who are already exposed to malaria and other diseases, say aid workers and health officials.
MSF, one of the few active international agencies in the North West, said the complex crisis has fuelled a surge in severe acute malnutrition among youngsters.
In Katsina State alone, nearly 44,500 children have been admitted to nutrition programmes this year, and aid agencies and local health authorities are preparing for this to rise to 100,000 by year's end.
Nafisa Sani, a senior Katsina health official, said the state is seeing "high" numbers of malnutrition even for a region that often struggles with child malnourishment.
The Kofar Sauri in-patient clinic in Katsina city was set up to treat 200 patients, but admits up to 350, with mothers often sharing beds in tented wards. Other health facilities see a daily flow of hundreds of mothers seeking help.
MSF's in-patient sites in Katsina will expand capacity to 500 beds this month to attend to growing needs over recent weeks, but complicated cases rose 40 percent just over the last week.
Inside tents, children under five, some on drips in emergency care, are weighed, measured and diagnosed for malnutrition, often after falling sick with other illnesses, said a medical staff.
"We have measles ongoing, there is a hunger gap and with banditry, we have a lot of displaced. It takes a toll on children," said Dr. Yakubu Abubakar, a pediatrician working at one MSF Katsina city clinic.
MSF said in Gummi in neighbouring Zamfara State, its teams screened more than 36,000 children under five years old in June, following a nutrition alert.
More than half of the children were malnourished. One in four was severely malnourished and in need of urgent medical care.
UNICEF says Nigeria ranks first in the continent and second in the world for child malnutrition. Around eight million children in the North West are undernourished, the agency said.
Fear of attacks or violence from bandit militias based in nearby Rugu forests in Katsina's western areas near the Niger border has kept many families away from farming the land.
Just this year, around 20,000 people were displaced by violence or threats in three areas of Jibiya local government area, a local official and community leaders said.
Many crossed the border to stay with families in nearby Niger, others shelter with families in Katsina city or other towns, but some are staying in two camps near the city.
"People are fearful of being kidnapped, killed or displaced," said Nuhu Iliya, a primary health care official in Jibia local government authority.
"Parents are struggling to get what they need to eat, so the babies and children suffer."
North West Nigeria often faces food insecurity, especially in the lean months before harvest, when stocks run low.
But as with other parts of the continent, Russia's invasion of Ukraine has disrupted global wheat supplies and fuel prices have increased leading to rise in food costs.
Farmers outside working fields just outside Katsina city said the price of seeds for stables sorghum; millet and groundnut have doubled since the start of the year.
Wasila Abdullahi, a 24-year-old mother of three, said price hikes were taking a toll on her meagre income.
A measure of maize used to cost N400 but now is N550, she said, as her daughter Khadija played at her feet. The two-year-old suffered malnutrition while recovering from measles.
"Sometimes we don't have enough to feed the family," Abdullahi said.
According to the NBS, the location where people reside in the country is no longer a determiner of what they spend on food products as inflation is biting both the rural and urban areas.
For instance, there was acceleration in inflation across both the urban and rural inflation sub-indices in June. On an annual basis, urban inflation rose by 0.85 percent to 19.09 percent, while it rose by 0.01 percent to 1.82 percent on a monthly basis. Also, the rural sub-index increased marginally by 0.92 percent to 18.13 percent while the monthly sub-index rose by 0.05 percent to 1.81 percent. The urban-rural differential fell to 0.96 percent from 1.03 percent in May.
Notwithstanding the narrowing differential in urban/rural inflation, some Nigerians in certain states in the country feel the pinch of the present hardship more than the others.
The NBS in June disclosed that Bauchi recorded the highest inflation rate in June at 21.99 percent, followed by Kogi at 21.37 percent and Ebonyi, 20.73 percent. The states with the lowest inflation rates are predominantly in the North – Adamawa State, 16.14 percent, Sokoto, 16.31 percent and Jigawa 16.37 percent (Essentially, these are states with less security troubles in the North)
Owei Lakemfa, former Acting General Secretary of the Nigeria Labour Congress and former Secretary General of the Organisation of Africa Trade Union Unity, is of the opinion that government is bereft of ideas on what to do to salvage the economy from collapsing and saving poor Nigerians from the untold hardship which their not proactive tendencies has brought on the people.
"The primary reason for this problem is that this government is very busy doing nothing. They have no plans in terms of mass food production, and just rely basically on propaganda to just come out one day and bring some rice stuff and say it is rice pyramids. So, In the lives of Nigerians, in terms of basic things like food and security, the government is absent, that's the truth, so, people are left with their own devices," Lakemfa posited.
The former NLC stalwart, however, believes that President Muhammadu Buhari and his cabinet still have enough time in their kitty to reverse the worrisome trend.
"Since the government still has some eight or nine months to go, they need to sit down and plan to work out things, rather than just gallivanting around the world and doing propaganda because the future of the country might depend on how the country handles the situation in all aspects of life, especially food, security and even people's welfare. As long as the government decides to remain in office, it has a basic duty to serve the people of Nigeria.
On the other hand, leadership is not by force and so if you know you cannot lead the country, you can resign, it's an alternative, rather than just wasting the time of the people with lies," he said.
Lawrence Amaechi, President of the Nigerian Civil Service Union, decried the current situation of the economy and hinted that civil servants are also groaning under the heavy burden of the dwindling economy and rising cost of commodities.
Like Lamkefa, Amaechi said the government at the central is not doing what is expected of them to bring succor to Nigerians.
"The reality now is that a transporter bringing in foodstuff from the Northern part of the country to a place like Mile 12 market in Lagos where we operate knows that he has to set aside nothing less than N300, 000 apart from diesel cost to settle security agents and other government agencies on the road before he would be allowed the commodity to the destination he is heading to"
"Our leaders are not sincere to themselves, they're not helping matters. Economically, they are not doing the right thing. Their policies, too, are not human-friendly," he declared.
Literally painting the picture of the situation in the country, he said: "Things are really hard. People are crying. Things are hard. Foreign rice…you know how much it is. It is about N35, 000 and N40, 000 at the moment. We are in trouble. You and I know before this time when the last administration of PDP was on board, we know for instance how much the dollar exchanged for; we know how much a bag of rice was."
Asked whether the present administration, who has less than 10 months to wound up can still salvage the situation, Amaechi said, "If you ask me to give you my opinion, I don't think they have anything to give us. They have nothing to offer again.
"We can't wait for them to leave so that we can try new people. Even if it's the same party, but a new person, not the current people on board. We are looking forward to a new government that can reverse the trend."
On the depreciation of the value of the naira to the dollar, Amaechi said it was "affecting everything" and the current government was helpless to do anything about it.
"Look at the naira, as at today, it is around N710 to the dollar. This administration cannot salvage it."
Lamkefa lampooned the present administration over its undying appetite for borrowing.
"The old English adage says whoever goes to borrow, goes through sorrowing, especially when the borrowing in Nigeria is for consumption and corruption because people are simply looting the economy. They borrow money and loot.
If you are not producing, and there is money on ground, then you are making money to loot. People talk about stolen funds to the tune of about N80 billion or N100 billion when it takes only about N200 billion to settle ASUU for them to get back to work and our children also go back to school.
"They've run out of all those tricks to loot money in the likes of TraderMoni, feeding school children and all those fake programmes they've been carrying out. So now, they are just waiting to hand over but I think rather than just wait to hand over, they can resign and we can have a new lease of leadership," he added.
Here's what is happening elsewhere in Africa
Inflation in Sub-Saharan Africa has continued to spiral since last June. Of the sub-Saharan African countries within our coverage, four recorded higher inflation rates in June while two declined. Inflation in the region is being driven by a combination of rising interest rates in advanced economies and supply disruptions to major food and energy commodities.
African countries have fully embraced monetary tightening in order to curtail rapidly rising inflationary pressure. We expect the persisting global push towards monetary tightening, and high risk of imported inflation and currency depreciation to provide continued backing for African nations to keep raising interest rates in order to keep pace with their foreign counterparts.
The way out
Despite the present woes, Rewane is optimistic that the tide will turn before long.
Going philosophical, he said: "In times of difficulty, resilient people do not despair. This is because Isaac Newton in the laws of gravity states that "what goes up must come down". As a matter of fact, this is just a passing phase and the good news is that harvest is around the corner and it is expected that interest rate hike will begin to taper inflation soon.
"Finally, it's another election cycle. All citizens will have the opportunity to elect a new president that will pilot the affairs of this nation for the next four years. To make that decision in February 2023, you will need to get your PVC and ensure you use it wisely," he admonished.