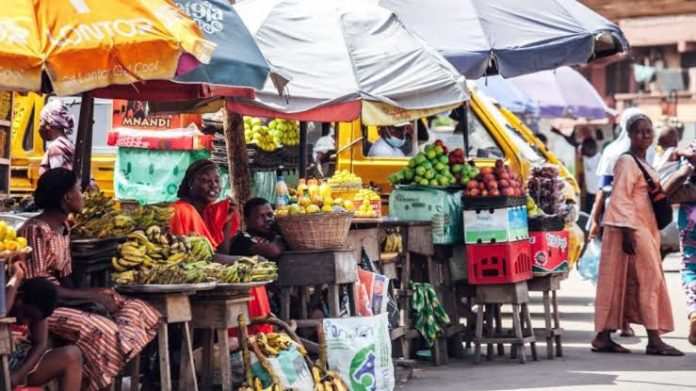 Families adjust, skip meals, reduce food quality, quantity
Kwara, Imo, Lagos record highest food increase
All Share Index dips by 0.42% as investors react to rising inflation
BY BAMIDELE FAMOOFO, FESTUS OKOROMADU & MAYOWA SAMUEL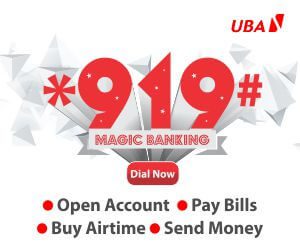 As prices of food items soar, Nigerians have lamented worsening hardship and have been adopting some adjustment methods on their feeding.
While some skip meals, others reduce the quality and quantity of the food items they buy.
Few others who still stick to their usual manner of eating said they had been augmenting their earnings and budgets for food by struggling for other streams of incomes.
The latest consumer price inflation report from the NBS on Wednesday showed that Nigeria's headline inflation rate rose 0.09 percent to 21.91 percent in February 2023 from 21.82 percent in January.
This shows an acceleration of the headline index for the second month to a near seventeen and half-year high, above market expectations for a paltry 5 basis points above the 21.82 percent reported in January 2023.
Financial market analysts have attributed the rise in inflation in the review month to gradual acceleration in the headline index to the menace of currency crunch, fuel scarcity, and other forms of election spending that are likely to propel another round of increase in March.
The NBS said the contributors to the rise in the headline index were prompted by increases in the prices of bread and cereal, actual and imputed rent, potatoes, yams, and other tubers, vegetables, and food.
Hence, the food index, which is the most relevant in the CPI basket, surged further to 24.35 percent from the jump of 24.32 percent in January amid food shortages.
"The rise in food inflation was caused by increases in the prices of oil and fat, bread and cereals, potatoes, yams, and other tubers, fish, fruits, vegetables, and food products," NBS hinted.
In separate interviews with The Point, some breadwinners of families disclosed their adjustment strategies and how they have been coping despite the harsh economy.
Speaking, a civil servant, Femi Adegoke, said he had been able to feed his family with the credit facilities for food items that he gets from some traders. The father of three children also explained that he ensures that he buys food items in bulk at some markets that sell at wholesale prices.
Adegoke said, "As a father of three children, it has not been easy fending for my family. I am a civil servant and I must confess to you that God has been sustaining my family with assistance of good people who give me food items on credit. I am a salary earner and you know what the minimum wage says now. I try to buy food items in bulk and it assists in reducing what I spend. It's true that inflation has affected food items but because I buy in bulk and on credit, I have been able to feed my family.
An office secretary in Osogbo, Rebecca Amusan said, though she is a single lady, it has been tough having three square meals. She disclosed how she has been skipping breakfast because of expensive prices of food.
"The truth is that most times when I cook, I don't buy meat and fish because I am rationing the little money with me. I don't eat what I desire, I go with what I can afford and this is because they are expensive and I don't want to exceed my budget for food because there are other things I use money to do. It's really disturbing," she noted.
A provision store owner, Tanah Balogun, who resides in the Ojodu area of Lagos, said because of the inflation, she began to "cut her coat according to her size".
According to Balogun, who has two children in primary school, she doesn't indulge her children anymore when it comes to the snacks they take to school. She also said that her family had embraced eating only two meals a day as opposed to three, so that money could be saved and used to offset other expenses.
Balogun also decried how some of the products she bought in the market had been dubiously "reduced" by manufacturers, saying that manufacturers, in spite of the biting inflation, have been cheating poor traders like her.

In his response, Owei Lakemfa, a former Secretary General of Africa Trade Union Unity, said "The rate of inflation hasn't reduced for a long time now. It's been about double digits, it's not new at all. It was caused by the contrived financial currency crisis that was imposed on the Nigerian people by the government, a completely unnecessary crisis. More or less, we don't have governance now, we're still using naira to buy naira. In fuel stations, we don't know how much a litre of petrol costs now, nobody seems to be in charge of anything.
"As we've noticed, things have become worse with the currency change. A government that's incapable of refining petroleum products, a product we have in abundance, and a government that even after importing petroleum products, can't distribute across the country, that kind of government can't implement a new currency system. It's like expecting a trailer to carry goods that even a train will be reluctant to carry. The government obeyed the Supreme Court's decision after even bankers had started paying out the old currencies, and various state governors had said the old currency remained legal tender, so the government was forced to accept the court's decision. We just hope the government will wobble till May 29, leave us and go, so that we can have our country back, because this has been in my view, the most disastrous and worst of all governments, including the military regimes. The Federal Government is clueless, directionless, and without compassion for the citizenry.
"I'm not expecting anything from this government. This government, as far as I know, is incapable of even running anything. A government that can't run a basic clinic that's beneficial to the president cannot in my own view, do anything about the economy. The thing about this economy is that there's no production, and the little we have is filtered away. Rather than refining petroleum products locally, they prefer to go abroad to buy it at international rates and bring it back. They are incapable of running even a clinic, so I don't expect them to even run an economy."
Further investigations by The Point revealed that every daily need from food to clothes are being rationed to save cost and enable families to save little.
The typical average Nigerian family known for a high living standard, part of which is getting every processed and unprocessed food item in bulk, has gradually transfigured to that of getting things in bits.
It was discovered that part of those things bought in bits are mini sachet food items, such as beverages, milk, tomato paste, crayfish, bonga fish, seasoning cubes, toothpaste, among others.
Most of these food items, in the last few years, were not even packaged, while some are sold in tins and big sachets, especially beverages, for refill. The ones packaged in mini sachets are patronized by the poor.
It was gathered that companies are also feeling the drop in the demand for those goods packaged in large sizes, as they now package some goods in smaller quantities to enable the average consumer to benefit.
A check of packaged food items patronage across some major Lagos markets showed that food items such as crayfish, bonga fish, stock fish, sugar, seasoning cubes, among others, now come in small sachets with prices as low as between N30 to N100 per sachet.
Similarly, toothpastes, beverages, milk, custard, in mini sachets, which cost as low as N400 to N750 per roll, are now purchased by mothers to enable rationing, so as to avoid unceremonious consumption by their children.
Mrs. Arike Omotayo, a provision seller at Ojo market confirmed the high patronage saying: "The way many people buy mini sachet goods nowadays is surprising. Before I buy these sizes of goods and it stays there for months. Some even expire in my shop, so I started buying little because many prefer the large sachets.
"Today, the economy is telling on everyone. Those buying products in tins now go for large sachets; some even prefer the small sachets which come in 10 per roll. Even detergents are not left out.
"As a mother I also prefer these mini sachets as food items because these children nowadays don't know the situation of the country. Everything they see they use it anyhow. Instead of wasting food stuff, provisions, it helps me in rationing it. If they want to use anything I tell them the amount of sachet they will use."
Emmanuel Ogbu, a customer, said he usually buys food items and provisions in tins or large sachets but his wife complained about the wastefulness of the kids who finish a tin of beverage in two weeks.
"That is why I am buying these mini sachet provisions. I buy four rolls of beverage and milk and two rolls of sugar and custard and five rolls of coco pops and cornflakes. It takes them over a month to finish everything. And it also saves cost. Before I spent over N20, 000 to purchase these but now I spend less than that amount."
On her part, Mrs. Helen Anya, a teacher said: "It is not only companies that are producing these mini sachet goods but also individuals. See the crayfish and boga fish, they have no label indicating producers. This shows that even those market women selling paints of crayfish and bonga fish are losing patronage, hence the need to package crayfish of N50 and N100.
"This will make it easier for a housewife to manage her foodstuff to the minimum and also aid in rationing provisions and detergents when there is need for them."
Managing Director/CEO Globalview Securities Limited, Aruna Kabiru, who spoke on how Nigeria can reduce inflation, charged the government to tackle insecurity so that farmers can go back to the farms.
Kabiru said Nigerians must learn to consume locally produced goods and services to reduce the demand for Forex.
He urged the government to encourage production of goods and services and provide a conducive environment for investors to thrive to generate employment.
"Government must provide necessary infrastructure and encourage patronage of locally produced goods and services," he added.
An economist, Samuel Atiku asked the Federal Government to make available enough cash in circulation for traders to transact with, adding that the amount of money in circulation is far not enough for the economy to thrive in the country.
Atiku said farmers and other producers of food items now find it hard to purchase necessary agricultural items and also transport their produce to the markets owing to cash crunch and fuel scarcity.
He advised the government at all levels to empower farmers and give them financial and other needed support.
Also at the nation's capital market on Wednesday, the local bourse index fell by 0.42 percent to close at 55,490.20 points as investors digested data from the NBS that showed inflation rising in February to hit 21.91 percent. Consequently, the year-to-date gain of the NGX ASI moderated to 8.27 percent even as the number of losers (19) exceeded that of the gainers (11).
Shares in defensive stocks and consumer companies such as GLAXOSMITH (-7.46%), NEIMETH (-7.01%), GEREGU (-6.46%), FLOURMILL (-5.92%), and HONEY FLOUR (-0.89%) declined due to rising inflation. Financial service stocks remained under pressure, with sell-offs in stocks such as UCAP (-9.30%), ZENITHBANK (-4.60%), GTCO (-0.79%), and UBA (-0.62%).
Performance across the sub-indices tracked was largely negative, except for the NGX Insurance index, which rose by 0.44 percent.
Across the states during the month, headline inflation was highest in Bauchi (24.59%), Rivers (24.40%), and Ondo (24.27%), while Sokoto (18.90%), Borno (18.94%), and Cross River (19.62%) states were on a year-on-year trend. But January and February comparison saw the highest increases in Edo (2.76%), Ogun (2.64%), and Yobe (2.36%), while Bayelsa (0.74%), Borno (0.95%), and Taraba (1.03%) recorded the slowest rise on month-on-month inflation.
For the food inflation, it was recorded on a year-on-year basis in states like Kwara (29.51%), Imo (27.47%), and then Lagos (27.42%), while Sokoto (18.54%), Jigawa (19.67%), and Yobe (21.89%) recorded the slowest rise between February 2022 and February 2023. On a monthly comparison, food inflation was highest in Yobe (3.15%), Edo (3.03%), and Ogun (2.90%), while Rivers (0.75%), Sokoto (0.89%), and Nasarawa (0.90%) recorded the slowest rise.