The academic community in Nigeria has been thrown into mourning following the death of one of Nigeria's foremost Communications scholars and a professor of Communications at the Lagos State University, Prof. Lai Oso.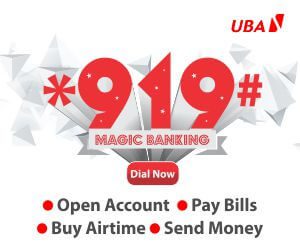 Oso, aged 67, was reported to have died in an accident while returning from a conference in Abraka, Delta State.
Oso, a member of the Board of Advisers of The Point newspaper and a former Dean, School of Communication Studies, Lagos State University, died on Saturday in an auto-crash along Ore-Sagamu Expressway on his way from Abaraka, Delta State.
His death was confirmed by different sources in the School of Communication Studies, LASU.
Professor Jide Jimoh who is of the same department with the late Oso, confirmed the incident on Sunday.
He said Oso died in an auto crash on Saturday on his way from Abraka.
"He was a very good man. Our road has consumed a great man," he said.
Oso was said to be an external examiner at the Department of Mass communication, Delta State University.
Another lecturer in the same school, Dr. Suleiman Hassan, also confirmed the report saying a delegation led by Professor Sunday Alawode of the school was on its way to the Sagamu residence of the late professor on a condolence visit.
Alawode is the Dean of the School of Communication Studies, LASU.
Meanwhile social media platforms have been inundated with condolence messages as many expressed shock over the sudden departure of Oso.
"Lord have mercy! Not news l want to hear this morning. Prof. Lai Osho. Damn it," said veteran journalist, Richard Akinnola on his facebook wall.
"Prof. Lai Oso, a Professor of Mass Communication, my teacher in 1987 at Mass Communication, Ogun State Polytechnic is gone. When I met you in Lagos at the JIFORM lecture in Feb. 2023 and I sat side by side with you, with you as keynote Speaker and myself as Guest Speaker, I never knew that would be my last time seeing you. Adieu!!! A great mentor, teacher and friend. May your soul rest in perfect peace," Abdulrahman Balogun wrote on his facebook wall.
Steve Aborisade wrote on his facebook wall: "One of my strongest pillars of support is gone. Adieu Prof. Lai Oso. An exceptional man, modest to a fault. Went all the way for me. Mentored me. We co-edited a book together. You were part of my training programs. My ready source for recommendations. I am certain you are with God. Rest in peace sir. Orun're."
Idris Mohammed, one of his students who broke the news on Facebook, wrote: "It's with great sadness and heavy heart that I bring to you the passing away of our very own Professor Lai Oso of the Mass Communication Department, Lagos State University in the evening today as a result of a ghastly accident on his way back to Lagos from Abaraka, Delta State. Late Lai Oso was one of Professor Pate's allies and a great communication scholar in Nigeria.
"He was a humble and generous man of exemplary good character. Goodnight Prof.!!
Two of his students, Idris Mohammed and Wasiu Tejuoso, also said the late don died in a motor accident in the Ijebu axis of the Ore-Sagamu expressway on Saturday evening.
"He was coming from Delta State University (DELSU) where he was an external examiner at the Department of Mass Communication. His SUV had reached Ijebu axis on the expressway before the car plunged into a river," quoted another student who was called from Ijebu Police station.

Reacting to the sad news, Team Lead of Platforms Africa, Adeola Yusuf who was a PhD student of Professor Oso, declared that a "huge Library of communication has just been set ablaze."
"A huge Library of communication is set ablaze," Yusuf paid emotional tributes for the late communication teacher.
Professor Oso "is a good man, a father and lecturer to many communication scholars and journalists across the World. One of the pillars of communication at Moshood Abiola Polytechnic (MAPOLY), and a former Dean of School of Communication, Lagos State University (LASU) who has just three year to his retirement.
"His death is a terrible blow to the communication community. A huge communication library has just been set ablaze," Adeola Yusuf wrote.
Professor Alawode, corroborating Yusuf's view, commiserated with Oso's wife, the children and the global communication family.
"It's a rude shock to all of us even as we commiserate with Mummy Oso, the children and his entire family, the Communication family worldwide, LASU Community and all others," he wrote.
Oso was a Professor at the Mass Communication School of Communication, Lagos State University.
He was the Dean of the school between 2011 and 2015. He was President, Association of Communication Scholars & Professionals of Nigeria.
He was educated at the University of Lagos (B.Sc. Mass Communication), Obafemi Awolowo University, Ile-Ife (M.Sc. International Relations) and obtained a Ph.D. degree in Mass Communication as a Federal Government scholar at the University of Leicester, England in 1977.
He worked as a Reporter on both Radio and the News Agency of Nigeria and taught courses in Journalism, Media and Governance, Political Communication, Development Communication and Theory.