---
Honourable Abayomi Abdul-kabir Ayeola is a serving member of the House of Representatives, representing Ibeju-Lekki federal constituency. In this interview with ADELEKE ADESANYA, he says, contrary to the general belief, Nigerian lawmakers are living in penury. Abayomi, who is serving his second term in the House, also supports Mrs. Aisha Buhari's claim that President Muhammadu Buhari's administration has been hijacked. Excerpts:
---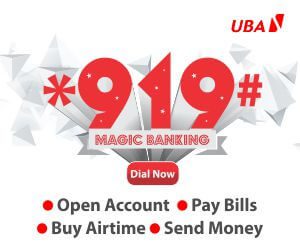 Of the over 200 Chibok girls abducted over two years ago, 21 were recently released. There are also indications that another large batch of the girls will soon be released, as a federal lawmaker, what is your perception of the development?
On the release of the 21 Chibok girls, we need to commend the President and the Nigerian Army for their immense efforts so far in ensuring the release of the girls. Within the one and a half years that the President has been in the saddle, he has been able to rescue about 23 of the girls that were kidnapped by Boko Haram insurgents over two years ago, and for this, I join other Nigerians, who have been commending his efforts on this issue to also give kudos to President Muhammadu Buhari.
Having said that, I will like to as well charge the President and the Nigerian Army not to relent in their efforts until all the girls are recovered from the insurgents.
But before now, there were insinuations, especially from opposition parties that the girls were not rescued on time, as promised by the President during his campaign.
These are the problems that we face as politicians. When we are going into office, actually, you cannot envisage what you are going to meet on board, because within yourself, you would have calculated what you want to accomplish within a particular time frame, but there are some occasions when the situation of things may hinder your performance. It is not that we don't want to deliver, but the situation that was met on ground has not been favourable.
The President's earlier promise on the Chibok girls was borne out of deep concern, because these girls have been away for more than one year before the President came into power. Even up till today, nobody can say correctly that this is the number of the girls that are still alive. Therefore I want to say that expecting the girls to be released 100 per cent may not be possible, because I don't believe all of them are still alive. If you watch what one of the girls said, that they were with no food for 40 days. Again, no one could say what would have happened to some of them who made attempt to escape from their abductors.
So, we have to appreciate this President and the Nigerian Army for being able to do something about the girls. The PDP, which has been saying all sorts of things about the Chibok girls should cover its face in shame.
"Every Nigerian should thank that woman for being very factual. That is what is called the character of a very good wife. She knows what the expectations of Nigerians are. When this old man was contesting, she knew those faces she was seeing around her husband, she knew those that actually did the job"
This incident happened while they were in office, under their watch. Where were they when Boko Haram went to Chibock and abducted the girls? In fact, within one week after the incident, if they had taken action, these girls would have been recovered, because I strongly believe that they wouldn't have been moved far then. But instead of getting down to work, the party was busy flexing muscle around. And now that another party is in power and the President has been able to achieve some level of success where they failed, they should definitely give kudos to the President.
The recent arrest of some judges over allegation of corrupt practices has generated mixed reactions across the country, even from the National Assembly. What is your disposition towards this development?
Nigerians, many times, are not consistent. Let me say this in a very loud and unambiguous voice too, that most Nigerians are corrupt. And if now, we have someone, who has volunteered to fight and end corruption in this country, I think we should be glad, instead of the unnecessary noise that people are making. The judges that were arrested, are they not Nigerians? Are they above Nigerian laws? What gave them the assurance that they could not be touched? I see the hues and cries by people over this case as a useless one.
In Ghana, not long ago, many judges there were picked up and later sacked after being investigated for corruption. If Nigerian judges were arrested, not ordinarily arrested, but humongous amount of money found in their houses, running to millions in local and foreign currencies, how will they account for that? We know what a judge earns per month and annually. And with was discovered in the homes of some of the arrested judges, even if they had not spent a dime from their salaries and allowances since they started work, they wouldn't have saved as much as that.
Therefore, whoever is crying against the move is making useless noise. The President should not be bothered about the noise made by anyone in the country. He should carry on. Anybody who is involved should not be spared. Let me ask you, are you not sorry for this country? Imagine, every day, our children leave school and there is no job for them to do, and individuals are stashing billions of naira that they cannot account for!
Some people and lawyers are saying that the DSS should also go after Army Generals, both serving and retired, and national lawmakers, if it is really serious about this course…
I believe the fight against corruption is a gradual process, I can tell you. I am sure if there are evidences in due course, against any General or Field Marshal, this old man will pounce on them. They will be surprised the day this will happen. Nigeria will be shocked by what they would see, more than what they saw when the judges were arrested. So it is a gradual thing.
Even the National Assembly would not be spared. I am sure he is still coming there. All sectors of the society must be investigated and whoever is found guilty must be prosecuted. As it is, nobody can say he has exempted certain sectors, because he has not concluded the investigation, and it can be anyone's turn at any time. If anybody has any evidence at all against anybody, let him bring it out and see whether that person will be arrested or not.
Allegations of budget padding and corrupt practices have been levelled again the House and its leadership by Hon Abdulmumin Jibrin. What has the mood in the House been like since Jibrin's suspension?
On the floor of the House of Representatives, we are one House and our activities are going on well and fine.
But there is speculation that Jibrin's allegation on the alleged billions of naira illegally shared by some principal officers is disrupting the House gradually…
Let me tell you, on his allegations that are making the rounds, Jibrin personally has not told us and has not brought any evidence to back his allegation up. Jibrin was only trying to lure honourables to join him in prosecuting Speaker Yakubu Dogara. If he wants me to join him to fight one common enemy, then he should not have indicted me too. By telling the world that all of us in the National Assembly are corrupt, that is an indictment on us all, and on me personally. And unfortunately, this is my second term in the House, I have never had any issue with anyone. So I do not know what he is saying at all.
So, are you saying there are no corrupt practices in House at all?
There is nothing of such in the House. For instance, on my part, what I receive is legal payment. Let me recall an experience for you. Some days ago, I went to a clinic, while waiting for the doctor to come, plenary in the National Assembly was shown on national television and almost everyone in the clinic was lambasting, cursing the lawmakers, not knowing I was one of them. Then after saying all they said, I called some of them who sat close to me and I said, 'gentlemen, where are you working', one said he is a teacher, the other told me where he works. And I asked further, 'do you take salary every month?,' they said yes, and I asked, 'in your salary, are there allowances?,' they said yes. Then I asked them, what is bad in lawmakers taking salaries and allowances?
And mind you, you cannot compare my allowance with yours, because I am not carrying the same responsibilities as you are. As I sat down with them that day, I received more than 10 calls from my constituents about their different needs, which I must attend to, because they gave me their mandate to represent them. And unfortunately, because I am a lawmaker in Abuja, I maintain a complete house in Abuja, I maintain a house in my village and also in Epe, and I run generators every day in these three houses, while you only run in one place. In addition to that, I do research before presenting my bills; buy some books, and do certain things before I can even present a bill, or even ordinary motion.
"If today, the President does not actually want to see the faces of those that did the job, and now he is been dominated by people who are completely alien to the First Lady and she raises her voice, I do not think it is bad"
So legally, what I am given is what I, Abayomi Abdul-kabir Ayeola, depend on. I have never taken one kobo from any source. This money comes into my account and I appropriated it. Before Nigerians started crying that we are earning too much, have they taken their time to research what other lawmakers of our status collect in other West African countries, not to talk of advanced countries?
If you do, convert the dollars they receive there to naira and see what I am talking about.
Don't you think the economic situation is the reason for the noise by Nigerians, especially when an average man can barely afford threesquare meals a day?
Have they taken time to find out what the lawmakers in Lagos State are earning? Have they checked on my earning status? Have they taken time to decipher that somebody in the House of Representatives is not the same with those at the Senate? Now, it is almost two years into the life of this Assembly, none of us has gotten a car and are they saying we are not entitled to an official car? The House will give you a loan of about N4 million to rent a house in Abuja and on monthly basis, they deduct it. Well if you come to my house, I will show you my pay slips. I am ready to show any Nigerian that cares to see it.
What is your perception about the ongoing 'war of words' between President Buhari and his wife?
Every Nigerian should thank that woman for being very factual. That is what is called the character of a very good wife. She knows what the expectations of Nigerians are. When this old man was contesting, she knew those faces she was seeing around her husband, she knew those that actually did the job. If today, the President does not actually want to see the faces of those that did the job, and now he is being dominated by people who are completely alien to the First Lady and she raises her voice, I do not think it is bad. Let me tell you, with what the woman did, you will see a lot of changes in the President's government very soon, because that thing will hit him a lot, not imagining that his wife could be bold to say the truth.
What is the National Assembly doing to bring to an end the economic recession biting hard on the Nigerian people?
Essentially, we are there to make laws. To that extent therefore, we are trying to make laws that will assist our economy to grow. First, we are making some sacrifices not known to Nigerians. Since 2011 that I have gotten to that House, our allowances have been on the decrease, year in, year out. It is reducing, such that today, the budget of the entire National Assembly is about N150 billion annually, and unfortunately again, what Nigerians do not know is that when they hear N150 billion for 360 House members and 109 senators, they forget that there are lots of civil servants there, so many of them are on level 17; then to each lawmaker in the National Assembly, we have staff. And the National Assembly also has various departments. But despite this, we have been taking steps and reducing our allowances, so that the money we are able to save there will be brought back to other sectors of the economy.
Also, we are making some laws that will assist the economy to grow. We are working very seriously on the Petroleum Industry Bill and before the end of this tenure; it will be ready for Nigerians. And we are also collaborating with the President, so that things can be well with the country.
Do you think there are saboteurs sabotaging the relationship between the executive and legislative arms of government in this administration?
I will not say yes and I will not say no. What Nigerians always want is noise here and there between the lawmakers and the executive. But between the two parties, we are getting more mature, understanding democracy better for the benefit of this country and the electorate.