BY FESTUS OKOROMADU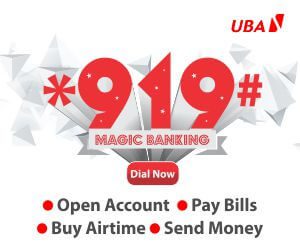 The Federal Government has imposed a 30 percent tariff on the importation of alcoholic beverages such as wine, spirits including whiskey, brandy, vodka, rums and smoking tobacco – cigarettes, among others.
The Minister of Finance, Zainab Ahmed, disclosed this in a document seen by The Point.
"This is to confirm that Mr. President has approved the implementation of the 2023 fiscal measures made up of Supplementary Protection Measures (SPMs) for the implementation of ECOWAS Common External Tariff (CET) 2022-2026 and revised excise duty rate on alcoholic beverages, cigarettes and tobacco products as well as the introduction of excise duty on Single Use Plastics (SUPs)", she said.
The government has also imposed a 5 percent duty on telecommunications services such as mobile telephony and operations (GSM), fixed telephony operators (fixed/fixed wireless), internet service providers (ISPs), other operators (operators other than mobile fixed telephony, ISPs), as such tariff on post/pre-paid for these services is now 5 percent.
The tariff on smartphones was increased to 15 percent from 5/10 percent 2022-2026 ECOWAS CET duty/IAT. Raw cane sugar now attracts 70 percent duty from 60 percent and crude palm oil 35 percent from 25 percent.
On beer and stout including other alcoholic beverages and beer not made from malted- whether fermented or not, attracts 20 percent import duty.
However, the Federal Government has reduced tariffs on maize (corn and starch) to 5 percent from 10 percent, and kept unchanged tariff on aluminum cans at 10 percent.
Also, the government has imposed 2 and 4 percent tariffs on the vehicle engine size of 2000cc to 3999cc and 4000cc and above.
"As part of Nigeria's commitment to climate change adaptation and mitigation to environmental degradation, a green tax made up of excise duty on Single Use Plastics (SUPs) and Import Adjustment Tax (IAT) levy is introduced on motor vehicles of 2000 and above," the document stated.
According to the document, the approved Supplementary Protection Measures (SPM) in line with the provision of the ECOWAS CET which shall take effect from May 1, 2023, are as follows: import Adjustment Tax (IAT) list with additional taxes (levy) on 189 tariff lines of the extant ECOWAS CET; import Prohibition list (Trade), applicable only to certain goods originating from non-ECOWAS member states, and national list consisting of items with reduced import duty rates to promote and stimulate growth in critical sectors of the economy.
The national list consisting of items with import duty reduction to promote and stimulate growth in critical sectors of the economy shall continue to form chapter 99 in the ECOWAS Common External Tariff to be implemented by Nigeria. The concessionary import duty under the new chapter 99 will only be accessible to verifiable investors/manufacturers who require them as inputs for production.
Furthermore, the document said a grace period of 90 days, commencing from May 1, 2023, shall be granted to all importers who had opened Form 'M' and must have entered into 'irrevocable trade agreement before the coming into effect of this circular, to process and clear their goods at the prevailing duty rates.
However, any new import transaction entered from May 1, 2023, shall be subjected to the new import duty regime, the Finance Minister said in the document she signed.
The Federal Government on Thursday raised tariffs on the importation of rice in packing of more than 5kg or in bulk and in packing of 5kg or less to 60 percent from 50 percent.
Also, importation of wheat or meslin flour now attracts 70 percent tariffs as against 50 in 2022-2026 ECOWAS CET.