The President, Nigerian American Chamber of Commerce, Mazi Sam Ohuabunwa, has blamed the recklessness of previous administrations for the ill state of the economy. In this interview with Cornelia Oseghale, Ohuanbuwa urges the President Muhammadu Buhari administration to build its productive capacity in order to grow the economy. Excerpts: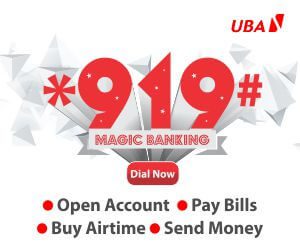 As an entrepreneur and industrialist, how would you assess the Nigerian economy?
The Nigerian economy is in transition. It is an economy that is struggling to develop sufficient stability and strength in order to maintain a definite pattern of growth and development. It is an under-developed economy that has performed below its capacity and potential but that does not mean there are no prospects.
Global economic experts believe that Nigeria has great potentials and is filled with opportunities. Is this all a country that aspires to join the top 20 economies in the world needs?
Our economy has great potentials with lots of prospects and very large natural endowments. The economy has extractive products like agriculture, oil and gas and solid minerals but that is not all we need. It needs the ability to transform and add value to these endowments in order for it to be sold profitably and for it to be competitive. We need a better management paradigm to be able to convert these basic natural endowments to a level that they will create competitive and comparative advantages for us, so that we can compete globally, to become a country that is a preferred destination of investment. This is required to build the productive capacity that will enable us grow the nation's Gross Domestic Product and become one of the top 20 leading economies.
How do you think the Federal Government can transform and add quality to the natural endowments?
Government does not have much responsibilies. Its responsibility is to create an enabling environment that can promote private sector investments in these areas; for both domestic and international investors. The work of government is to make the policies that will attract investments. People should see Nigeria as a place they can invest their money and make reasonable margins. We must also be able to provide some basic things like the rule of law and the security of lives and property.
Recently, the Central Bank of Nigeria reduced the Monetary Policy Rate and the Cash Reserve Ratio. Critics have argued that the development cannot translate into more loans/credit to small and medium enterprises. What is your take on this?
They may have a point because the Nigerian banks do not have the appetite for giving loans to SMEs; they believe they are very risky. Even though the reduction in MPR should bring down interest rates and perhaps make more money available. But with the Treasury Single Account policy, which has streamlined a lot of money from the banks, reduction of the MPR and CRR will not translate into much money in the market for borrowing. So, we still need to see how we can deal with this TSA policy to achieve its purpose. If government will adjust it and let the revenue from the Nigeria National Petroleum Corporation, Customs, and others go straight to the government, then the expenditure budget can be in the bank where you can spend your money; but now, everything is with the CBN. So, the banks do not have much money despite the reduction. Though it is symbolic, it is a good sign that hopefully, more money becomes available; then SMEs can borrow at lower rates; but it is only a hope.
Does this mean that Government's industrialisation policy may not work since the banks are not buoyant to lend money?
It is a tough goal because industrialisation is driven by many factors; availability of funds is only a part of it. At present, we are grappling with electricity and environmental issues. We have a low purchasing power and we lack protective and stable policies; so these are factors that will keep industrialisation not growing at the rate at which it ought to. When a country is ready to industrialise, things happen. It is not necessarily by banning things but by giving support to the local industry, giving it primary attention. Give them money at low-digit rates, provide industrialists tips, give
For the concluding part of this story and others, grab your copy of The Point from your nearest vendor