BY BAMIDELE FAMOOFO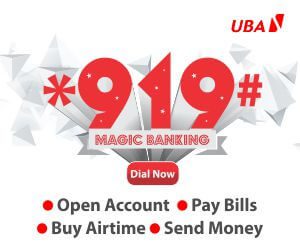 The National Bureau of Statistics on Wednesday released Nigeria's GDP numbers for Q4-22, with domestic economic activities growing by 3.52 percent y/y as against 2.25 percent recorded in Q3-22.
For 2022FY, real GDP grew by 3.10 percent (2021FY: +3.40%).
The growth outturn outperformed Cordros' estimate (+2.72% y/y), owing to the more than expected growth in the non-oil sector, and 102bps higher than Bloomberg's median consensus (+2.50% y/y) estimate.
A cursory examination of the breakdown of GDP figures showed that the oil sector contracted by 13.38 percent y/y (Q1-22: -22.67% y/y).
According to the NBS, crude oil production averaged 1.34mb/d in Q4-22, 11.67% higher than Q3-22 (1.20mb/d). As a result, the oil sector contributed 4.34 percent to the total GDP (Q3-22: 5.66%) during the review period.
Elsewhere, the non-oil sector grew by 4.44 percent y/y in Q4-22 (vs 4.27% in Q3-22). The non-oil sector contributed 95.66 percent to total GDP (vs 94.81% and 94.34% in Q4-21 and Q3-22, respectively).
Analysing the breakdown of three of the most significant components of the GDP: Agriculture grew stronger by 2.05 percent y/y (vs +1.34% y/y in Q3-22); Industries contracted by 0.94 percent y/y (vs -8.00 percent y/y in Q3-22); while Services grew by 5.69% (vs +7.01% y/y in Q3-22).
In terms of contribution, Services, Agriculture, and Industries, respectively, accounted for 55.40 percent, 25.58 percent, and 19.02 percent of overall output.