To shore up revenue amidst the Nation's dwindling economic fortune, the Nigerian Maritime Administration and Safety Agency has appointed Snecou Financial Services Company Limited to assist in its revenue generation.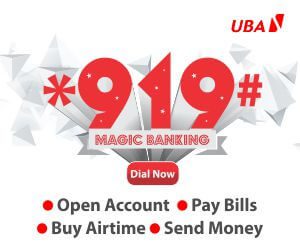 The contract, which also has the company serving as a recovery agent for debts owed the Agency, is for a period of two years in the first instance with an option for renewal.
The approval for the contract was recently granted by the Parastatal's Tenders Board of the Agency at its 55th session, which held in the Agency's head office in Lagos.
Given the urgent need to recover debts owed the Agency, which is in billions of naira, the Agency sought and obtained approval for a "Certificate of No Objection" from the Bureau of Public Procurement in line with the Public Procurement Act.
According to the contractual agreement endorsed by both parties, the contract is based on a success rate of 13 percent using a benchmark of $19,753,012.36 and N239,607,155.52 monthly revenue while a maximum cap of 15 percent success rate is payable on any new revenue head discovered by the consultants within the contract period.
In other words, Snecou Financial Services Company Limited will be paid 13 per cent of only the revenue that is above the threshold of the approved benchmark in the course of the contracting period. Similarly, Messrs Snecou will also be entitled to a maximum of 15 per cent of new revenue streams discovered during the period.
This is in line with the vision of the Director General, Dr. Dakuku Peterside which is in accordance with the Agency's Medium Term Strategic Growth Plan, part of which is to enhance the Agency's revenue.
According to the DG, "we have awarded a debt recovery contract which is totally different from what Global West was doing for NIMASA. The contract was not awarded to the Chairman of the APC in Rivers State. It was awarded to Snecou Nigeria Limited and we advertised the contract in several newspapers. So I don't see what is wrong with awarding a contract to get our money from debtors."
Dr. Peterside also noted that the Agency's debts are around 4 to 5 billion dollars which has necessitated an urgent need to recover them in order to develop requisite infrastructure for the maritime industry.
Debts owed NIMASA by various operators in the maritime industry had grown exponentially over the last five years even necessitating an investigation and convocation of a Public Hearing by the House of Representatives Committee on Maritime Safety, Education and Administration in June this year.
The NIMASA boss said the contract is expected to recover these debts and channel the funds into developing critical infrastructure as well as knowledgeable manpower for the industry.