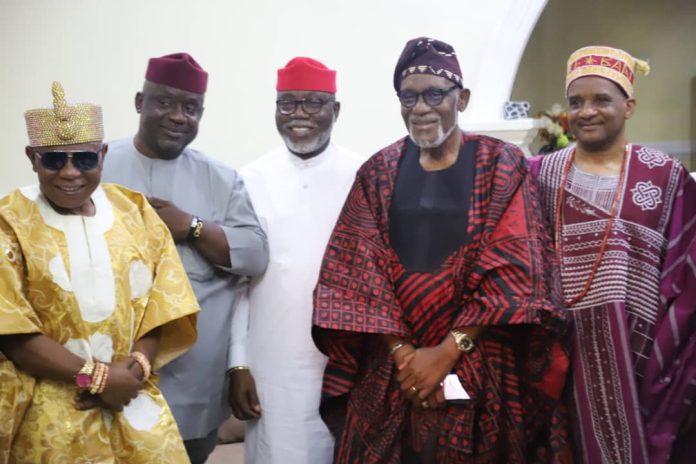 The Deji of Akure, Oba Aladetoyinbo Ogunlade Aladelusi, Odundun II, has installed the Director General of the Nigerian Maritime Administration and Safety Agency, Bashir Jamoh, as the Baatona of Akure Kingdom.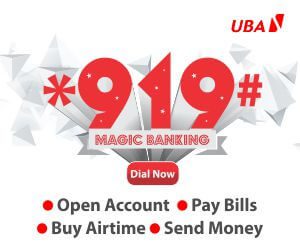 The Minister of State for Transportation, Ademola Adegoroye, who was at the installation ceremony, described Jamoh as a detribalized Nigerian genuinely committed to the development of the nation through the maritime sector.
He also appreciated the Deji of Akure for the recognition of Jamoh, adding that it is an expansion of Akure Kingdom.
"Dr. Jamoh is a genuinely nice man deserving of the honour Akure Kingdom has conferred on him. I am sure he will expand the frontiers of the Akure Kingdom to Zaria and beyond", he said.
On his part, the Deji of Akure Oba Aladetoyinbo Ogunlade Aladelusi Odundun II, said Jamoh has contributed directly and indirectly to the development of Akure Kingdom, hence the title Baatona, which means "Pathfinder".
"We have followed with keen interest the activities of Jamoh and we have no doubt that he will greatly assist in the development of Akure Kingdom.
In his acceptance speech, Jamoh extolled the values of the people of Akure describing them as very hospitable adding that he is proud to be associated with the King of the revered Kingdom and the entire Akure people.
"I sincerely wish to appreciate this gesture extended to me as the Baatona of this Kingdom; I pledge my commitment to the good people of Akure and wish to state that regardless of tribe or religion, I will do all within my capacity to add value to the Kingdom."
The Governor of Ondo State, Rotimi Akeredolu, his deputy, Lucky Aiyedatiwa and other eminent Nigerians joined in the reception in honour of the NIMASA boss hosted by the Minister of State for Transportation.