BY TIMOTHY AGBOR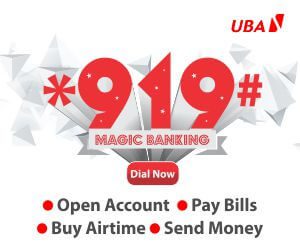 The Nigerian Investment Promotion Commission has commenced the development of a well-coordinated investment promotion ecosystem, as mandated by its establishment Act, to ensure Government and non-government investment promotion players are able to undertake mutually reinforcing and complementary roles to attract, retain and grow investment in Nigeria.
The Executive Secretary, NIPC, Hajiya Saratu Umar, said this became necessary as the Commission strategized to increase national attractiveness and branding, and to position Nigeria as a constant preferred investment destination of choice, adding that strategies to deepen the investment promotion drive of Nigeria and the day-to-day problem-solving for established and incoming investors were being put in place.
Umar spoke at the weekend during the NIPC's Stakeholder Engagement Forum/Business Dinner with the Diplomatic Community in Abuja. According to her, NIPC recognises the role of the diplomatic community as critical stakeholders in investment promotion, considering the fact that economic diplomacy is one of the pillars of the mandate undertaken by Diplomats in host countries.
She said, "Based on this mandate, not only do Diplomats assist in delivering marketing messages to target groups of potential investors, they also manage relationships and provide the relevant information required for investors to make informed investment decisions. This has equally aided reinvestment and retention of investors within the aftercare strategy.
"We thank the diplomatic community for this mutually beneficial service to both the host Country, in this case, Nigeria, as well as to their home countries. We also acknowledge that diplomats and international development partners have successfully channeled the views of investors about the investment climate of our great country by working in tandem, to meet mutually beneficial goals, especially through their support in policy advocacy.
"All of these remind us that Investment promotion rests on good teamwork between the National Invest Promotion Agency (in this case NIPC), the embassies/ diplomatic missions, and other stakeholders to ensure a win-win situation," the Executive Secretary stated. She reiterated the fact that Nigeria is a resource rich country with great potential, stressing that the nation "is, indeed, a compelling investment haven, with opportunities too numerous to count." Umar said, "The fact that these opportunities are yet to be fully harnessed presents astounding opportunity for in- vestment, and this brings on the role of investment promotion to attract Foreign Direct Investment (FDI) and mobilise Local Direct Investment (LDI) for mutual benefits to both the investor and their home countries on one side, as well as to Nigeria, on the other.
"The global FDI market over the last decade has become very competitive and versatile where the investment promotion thrusts of successful jurisdictions with the largest global market share of FDI inflows are driven by effective, efficient and performance driven Investment Promotion Agencies (IPAs). "With over 170 IPAs worldwide competing to channel FDI to their different countries, a compelling imperative is established that NIPC is positioned to ensure that Nigeria gets a fair share of this global market. The commencement of the Africa Continental Free Trade Area (AFCTA) also makes it imperative for Nigeria to enhance its investment promotion drive, in order to remain the constant preferred investment destination of choice," she added.
The Executive Secretary hoped that the Forum would be the beginning of a call to action to ensure collective action for mutual benefits that would firmly place Nigeria and other countries on the path of sustainable prosperity for current and future generations. Present at the business dinner was the Minister of State for Foreign Affairs, Ambassador Zubairu Dada, Ambassadors and Heads of Missions to Nigeria, development partners, and representatives from MDAs.