The Federal Government has disclosed that its agency, Nigerian Postal Service would start providing e-commerce and e-government services in 2017.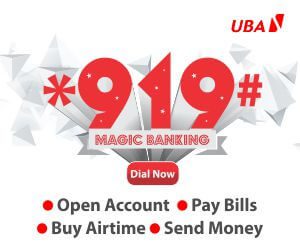 The Minister of Communications, Mr. Adebayo Shittu, said that the e-commerce and e-government services would be in addition to its mandate of letter and parcel distribution. According to him, Information Communication Technology was the way to go for all economies today, whether an economy under recession, under slow growth or a fast growing one.
"ICT assists in making life better, it enables businesses to be run more efficiently and even enables governments to be run properly and more beneficially to the citizenry. That is why NIPOST wants to leverage on it to expand its scope of service delivery by engaging in e-commerce.
"Today in Nigeria and throughout the world, individuals have set up companies for purpose of e-commerce, NIPOST has better reputation and better logistic facilities to provide this e-commerce services," he explained.
The minister added that the agency will assist in bringing goods purchased to consumer's doorstep and it can be done through NIPOST e-commerce services. To him, this would of great advantage to citizens, because NIPOST has a wide reach across the country so that distance or the weight of the goods would not be a hindrance.