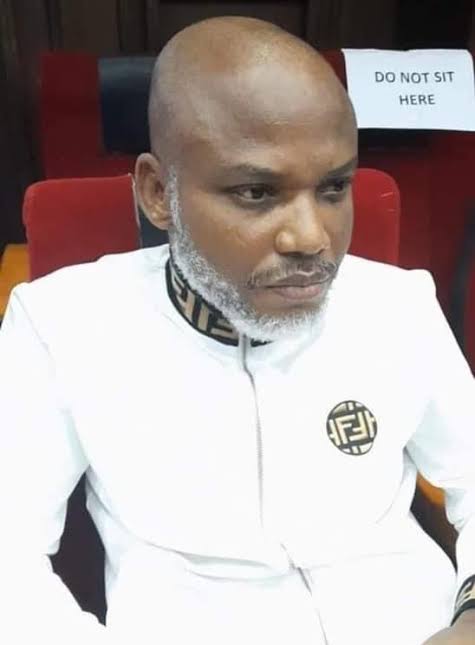 Malami should stop disgracing Nigeria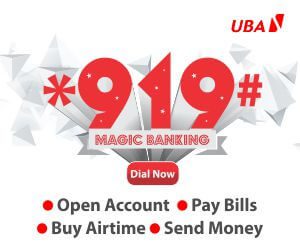 BY BENEDICT NWACHUKWU, ABUJA
A member of the legal team representing Nnamdi Kanu, the leader of the proscribed Indigenous People of Biafra, Maxwell Opara, has described the judgment of Court of Appeal in Abuja in the terrorism case against his client as victory for democracy and rule of law.
Opara in an interview with The Point said the Court of Appeal has by the judgment proved to Nigerians and the world that Nigeria is not a banana republic.
"The judgment is victory for democracy, is a victory for the rule of law. We are all happy about that and the judgment is very straightforward and the implication is that it has gone a long way to tell Nigerians that Nigeria is not a banana republic. You don't take laws into your hand, you don't destroy the system because you want to achieve a particular goal. Things don't work like that."
He argued that whether Nnamdi Kanu or not Nigerians have a country that should be respected and preserved by Nigerians particularly those saddled with authority.
"The matter is not about Nnamdi Kanu. Nnamdi Kanu or not we have a country. Whether Malami or not we have a country. For the fact that you feel you have a criminal case against Kanu, you follow a due process. You don't go and paint Nigeria and Nigerians black. You don't go and mess us up as a people in the eyes of the world.
"We have a battered image already as a country, so as the Attorney General of the Federation, Malami should assist us to launder our damaged image internationally. How could he have gone and kidnapped somebody in another country without due process when there are laws guiding how somebody can be extradited. In fact the Judges descended on him and his cohorts".
He argued that Nigeria is signatory to the international laws guiding that and since that is the case, Malami and his cohorts have no choice than to follow the law and obey it to the fullest.
Opara insists that the AGF derided the country by his act which the panel of Judges of the Court of Appeal have corrected with the judgment on the case last week.
He said, "since Malami had seen Nnamdi Kanu in Kenya what he would have done is follow the due process of the law to get him come to face his case but rather than doing that, he organised his men and cohorts and went and kidnapped him and brought him back to Nigeria. Common, we are signatory to the law and for the country's number one law officer to act that way is a total riddicule to the entire country.
"As AGF what was expected of him is since he has seen him in Kenya, apply for extradition, provide the necessary documents, the Kenyan government will release him to you and then you will ask him to face trials but what Malami did was to crudely bundle him to Nigeria. Malami's act against Nnamdi Kanu is kidnapping and we will still go for that because he must face the law. No one is above the law. Since kidnappers are tried and sentenced, Malami cannot escape moreso when he is the custodian of our country's laws."
Opara claimed that his client was facing trial in the country and was granted bail but was targeted to be killed as a result he ran out of the country for his safety after members of his families were killed in the operation.
"Nnamdi Kanu was facing trial here we all know but he was granted bail and because of him the government went and raised Operation Python Dance as an avenue to eliminate him. After going to his house and killing his relatives, they could not get him to kill and the man ran away from the country for his dear life. Let me ask you, where is Operation Python Dance and why have they ended it. Since then there is nothing like Operation Python Dance because they have used it to partly achieve their nefarious act. These are the issues we presented before the Court and the panel of Judges looked at very well and gave their judgment."
Reacting to the claim by Malami that his client was not acquitted, Opara said, "It's very unfortunate. On Thursday we had a judgment. Malami first of all said there are 15 charges against Nnamdi Kanu, he amended and brought to the Federal High Court, the federal High Court struck eight out but we said no, the Court was supposed to strike all the charges out because Nnamdi Kanu was brought to the Court through an unlawful manner. We have a procedure for that to be done, Federal High Court said no, we went for appeal. Court of Appeal quashed the remaining seven.
"Mind you all these were with only one charge number. So as we speak now they have not prepared another charge. Then which another charge is he talking that shows that Nnamdi Kanu has not been discharged and acquitted. Why should Attorney General of the Federation, somebody who is occupying such an exotic position be talking the way and manner Malami talks. He should know better that once a charge is quashed there's nothing again against the person but if he has anything he should provide. The reality is that Nnamdi Kanu has been discharged and acquitted but he is still in their custody. Court said release and they don't have a choice."
Meanwhile a three man panel of the appellate court in a unanimous judgment read by Justice Jummai Sankey struck out all the remaining seven count charges which the Federal High Court, Abuja refused to strike out citing lack of jurisdiction to entertain the suit.
Opara is confident that President Muhammadu Buhari will use this as a tool to launder his image and that of Nigeria which has unnecessarily been battered locally and internationally by not listening to Malami and go ahead to do the needful by ensuring that Nnamdi Kanu is not continually detained after he was discharged and acquitted by a competent Court.