Nigerian prisons filled 300-400% beyond capacity – Officials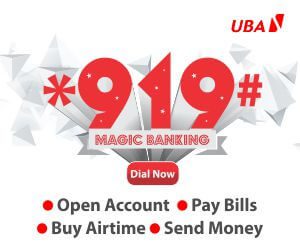 Nine of 3,008 death row inmates executed since 1999
Calls for abolition of death penalty resonate
BY TIMOTHY AGBOR, OSOGBO
Despite calls by past and present Federal Governments for state governors to stop abdicating their constitutional responsibility of signing death warrants of criminals condemned to death by courts of competent jurisdictions, no death row inmate has been executed in the last 10 years, investigations by The Point have revealed.
It was authoritatively gathered that the last time a death warrant was signed in Nigeria was in 2012.
According to Nigerian laws, capital crimes such as murder, terrorism-related offences, rape, robbery, kidnapping, sodomy and homosexuality, among others, attract capital punishment.
The Point learnt that just nine, out of the 3,008 death row inmates had been executed since the return of democratic government in 1999 till date.
A former governor of Kano State and presidential candidate in the 2011 general elections, Ibrahim Shekarau, was the first to have signed death warrants of condemned criminals in 2006, while the second was former Governor Adams Oshiomhole of Edo State in October 2012.
Shekarau reportedly endorsed the execution of seven inmates on a death row, who were all sentenced to death in the state, while Oshiomhole ratified the execution of two persons in Edo State.
The Public Relations Officer at the Nigerian Correctional Service headquarters in Abuja, Abubakar Umar, confirmed to The Point in an exclusive interview that the total number of death row inmates that had been executed since the return of democratic rule was only nine.
Umar confirmed that the last time a death warrant was signed in the country was in 2012 and that it was done by former governor Oshiomhole.
"Ever since, no governor had signed a death warrant. In our records, the total number of those (death row inmates) who had been executed is nine," he noted.
Since 2012, state governors have been adamant in signing death warrants of condemned criminals as prison custodies continue to congest while living conditions of inmates deteriorate.
Figures on the website of the Nigerian Correctional Service indicated that as of September 12, 2022, there were a total of 76,189 inmates in the country, comprising 53,710 awaiting trial and 22,479 convicted inmates. Also, the total number of male inmates was given as 74, 654 while there were 1,535 female inmates.
Total convicted inmates on the website are 22,479, made up of 22,097 males and 382 females. Statistics also show that convicted inmates constitute only 30 per cent while awaiting trial inmates take the chunk of 70 per cent. Male convicted inmates are 98 per cent while convicted female inmates are just two per cent.
On its part, the NCoS, Lagos State, said it had no fewer than 353 inmates currently on death row at its Kirikiri Custodial Centre.
Among them is popular cleric, Chukwuemeka Ezeugo, simply known by his sobriquet Reverend King, who was sentenced to death in 2007 following the murder of a church member.

Spokesperson for the Service, Rotimi Oladokun, confirmed the number in an interview with The Point in Lagos.
According to him, about 210 inmates are also serving life jail terms.
He explained that there were five custodial centres in Lagos, at Ikoyi, Badagry, Kirikiri Female, Kirikiri Medium and Kirikiri Maximum.
He said that the Ikoyi Custodial Centre was built to accommodate 800 inmates; however, currently, it hosts no fewer than 2,400 inmates.
"The Kirikiri Maximum Custodial Centre, built with the capacity of 1,006 inmates now houses about 2,100 inmates," he said.
Oladokun said that the Kirikiri Medium Custodial Centre, which was built to host 5,930 inmates, has fewer inmates.
He explained that the offences committed by the inmates on death row varied.
"The offences include armed robbery, murder, treason, fabricating false evidence leading to the conviction to death of an innocent person; aiding suicide of a child or lunatic, and kidnapping among others," he explained.
"Umar confirmed that the last time a death warrant was signed in the country was in 2012 and that it was done by former governor Oshiomhole"
FG's PRISON DECONGESTION EFFORTS
Among the 3008 death row inmates in the country, 2550 of them are in 10 Correctional Centres, thereby creating overcrowding.
As part of efforts to decongest Nigerian prisons, President Muhammadu Buhari, on April 9, 2020, granted presidential pardon to 2,600 inmates nationwide.
The Minister of Interior, Rauf Aregbesola, said this at a press conference in Abuja. He said after the release of the first phase, the committee would continue to meet regularly to consider those who deserved the benefit.
He said the criteria for the release included inmates that were 60 years old and above, those suffering from ill-health likely to terminate in death, convicts serving three years and above and had less than six months to serve, inmates with mental health issues, and inmates with options of fines not exceeding N50, 000 and had no pending case.
"Using these criteria, a total number of 2,600 inmates spread across our various custodial centres qualify to benefit from the amnesty.
"These include 885 convicts who could not pay their fines, totaling N21.4 million, which the government will pay on their behalf to enable them get their freedom. From this number, 41 inmates are federal convicts, two of which have been granted pardon," he said.
Out of the said number, 70 inmates were released from Kuje maximum custodial centre.
"We will proceed from here to Kuje custodial centre to release the 41 in a symbolic gesture of the freedom that has been given to 2,600 inmates across the federation. The governors of the 36 states under whose jurisdiction the inmates were incarcerated will complete the exercise in line with our federal principle," he added.
Also, the Federal Government, during the administration of former President Goodluck Jonathan had urged state governors to sign death warrants of criminals condemned to death, asking the governors to realise that the job they were elected to do had both sweet and ugly parts.
Jonathan, while speaking at the Fathers' Day Sunday service organised by the Aso Villa Chapel in June, 2013, urged them to carry out all their responsibilities according to the dictates of the law, adding that "discipline can be in various forms; in the states, it could be admonition. Magistrate can just admonish and allow an offender to go."
"From admonition to various forms of punishment, it could be imprisonment and the extreme is capital punishment. In the case of capital punishment, the state governors will sign. Even governors sometimes find it difficult to sign and I have been telling the governors that they must sign because that is the law.
"The work we are doing has a very sweet part and a very ugly part and we must perform both. No matter how painful it is, it is part of their responsibilities," he had noted.
Speaking in the same vein, Aregbesola requested governors to comply with their constitutional duty of signing death warrants for death row inmates.
The minister disclosed that Nigeria's death row prison inmate population stood at 3008 out of the total 68,747 prison population. Despite not constituting a significant percentage, the minister insisted that the condemned inmates contributed to prison congestion and urged governors to rise up to the dictates of their office, which expects them to approve execution of condemned criminals.
Aregbesola, who spoke at the inauguration of the Osun State Command headquarters complex of the Nigeria Correctional Service in Osogbo, also urged states to share in the burden of decongesting custodial facilities by constructing holding centres.
He said all the states needed to do was to build the facilities to specification and set aside a sum for the maintenance of inmates, while the NCS provided the personnel to man and run the facilities.
He stated, "The third way is for state governors to summon the will to do the needful on death row convicts. There are presently 3,008 condemned criminals waiting for their date with the executioners in our meagre custodial facilities. This consists of 2,952 males and 56 females.
"In cases where appeal has been exhausted and the convicts are not mounting any challenge to their conviction, the state should go ahead, one, to do the needful and bring closure to their cases; two, set some others free on compassionate grounds, especially those who have grown old on account of the long time they have been in custody; those who are terminally ill and those who have been reformed and demonstrated exceptionally good behaviour; and three, commute others' sentences to life or a specific term in jail."
WHY GOVERNORS ARE RELUCTANT TO SIGN DEATH WARRANTS
Stakeholders have revealed reasons state governors had refused to sign death warrants of inmates on death row.
In an interview with The Point, a former Nigerian Ambassador to the Philippines, Yemi Farounbi, said, "Generally, governors are very reluctant and wary to sign the death warrants, even in the case of kingpin Reverend King. For religious, personal, ethnic and emotional issues, most Nigerian governors are unwilling to accept the final authority to terminate a life.
"Also, because the Correctional Service has a right to move those on death row about, the prisoner awaiting execution may no longer be in the Correctional Center located in the state where the crime was committed. There may be governors, who perhaps, would like to see the abolition of the death penalty and therefore, for such personal reasons, will not sign the warrants.
"There are governors who may believe that termination of life in any form contravenes their religious and ethnic beliefs. Some governors may be unwilling to sign the warrants so as not to incur the disfavour of the masses.
"Finally, some governors are afraid to commit an error of signing prematurely. There was such a mistake when the Attorney General of Old Oyo State advised the then Civilian Governor to sign the warrant of execution of an inmate, only to discover after the execution that the inmate had not completed the judicial appeal process. This error has put more restraint on the governors to be careful.
"Death penalty is worse than life imprisonment. Under life imprisonment, the prisoner knows that he will leave until the time of natural death. Under the death penalty, the inmates are under the psychological pressure of not knowing when death will come. They live each day as if it's the last. The uncertainty breaks them down, makes them nervous and most times, they become a wreck.
"Some people argue that the inmates deserve such psychological pressure in lieu of prompt execution. Some argue that given the unwillingness of governors to sign death warrants, perhaps Nigeria should join the growing list of countries that have abolished the death penalty. Some others suggest that perhaps Nigeria should narrow down the number of offences that earn death sentences. It's an open, ongoing debate."
"However the law allows the Chief Judge of a State to visit the Correctional Centers and convert the death penalty of those who have been on the death row for over 10 years to life imprisonment. And in the execution of the Prerogative of Mercy, the governor or the president can grant such inmates pardon," he added.
According to a human rights lawyer, Femi Falana, Senior Advocate of Nigeria, legal and sociological implications of the action make it hard for civilian governors to authorise the execution of a death sentence.
"There is a sociological angle to the issue of executing death row inmates. Most prisons find it difficult to find hangmen. It is difficult to find a Nigerian, who would be proud of the occupation of killing people. And more importantly, it is difficult for civilian governors to ratify the killing of other citizens, even though they have been convicted," he noted.
Also, the Governor of Kano State, Abdullahi Ganduje, during an interview, linked the reluctance of governors to sign death warrants on convicted prisoners to shoddy judicial processes.
He cited the case that involved a former governor of Edo State, Adams Oshiomhole, saying, "At one time, he signed the warrant and somebody was executed judiciously. Later on, it was discovered that he was not supposed to have been executed. The judgement was faulty."
He added that, following that incident, governors became more careful about death warrants, adding, "From time to time, we sign, but we think that the issue should be looked at constitutionally to find out what measures can be put in place so that people are not killed, only to discover later that they were not supposed to have been killed. And you cannot retrieve the life of any creature."
Also reacting, Ebun-Olu Adegboruwa, SAN, noted that the governors should exercise their statutory responsibility to sign the warrant for those who have been convicted by the court and have no pending appeal.
He argued, "The challenge is that most governors are reluctant to sign. The solution to this is that it would be necessary to consider death row inmates who have been there for a particular time to be committed to life imprisonment. It constitutes torture for one to be expecting to die every day and it lingers on for 10 or 15 years.
"The Supreme Court has said if one is kept on death row for too long, it constitutes torture. The government should set a time limit so anyone waiting to be executed should be committed to life imprisonment or a lesser punishment instead of just crowding the prisons in that regard."
On his part, a former Secretary of the Nigerian Bar Association, Afam Osigwe, SAN, said, "When we think that the problem of overcrowded prisons is the fault of non-execution of inmates on death warrants, we miss the point. The government has not spent any real money in improving infrastructure in prisons.
"Most of the prisons are colonial ones. We have not added new facilities to them in order to bring them up to par with the modern-day correctional services where people are kept under humane conditions and afforded the opportunities to sleep on a bed."
He urged the courts to consider other non-confinement methods so the prisons would not be overflowing with inmates who should not be there in the first place.
"Some governors may be unwilling to sign the warrants so as not to incur the disfavour of the masses"
CALLS FOR ABOLITION OF DEATH PENALTY RESONATE
Interested parties have resumed calls for the country to abolish sentencing convicts to death.
They argued that since governors had refused to sign warrants, the nation should abolish judicial punishment.
They urged the National Assembly to pass the Death Penalty Moratorium Bill presented to it by civil society organisations since 2017, saying this would put on hold judicial sentencing to death and executions for five to ten years, within which period each State House of Assembly takes time to consider whether or not to review its Criminal Code or Penal Code, to replace provisions for death sentence with life or long-term imprisonment.
Farounbi, an elder statesman, advocated that the death penalty be suspended in the country to see the effect it would make in the society.
"Personally, I think that we should suspend the law for 10 years and see what effect it will make on society. I know of countries that had restored the law when the level of criminality worsened. I recall that public execution of armed robbers did not reduce the incidence," he opined.
A legal practitioner, Ige Asemudarai, in an interview with The Point, said there had been agitation by some human rights advocates on the need to abolish death penalties.
"Some of the offences which attract death penalties, like armed robbery and murder, are those related to the taking of life. What matters most is that the process of bringing the convict to justice is in accordance with the rule of law.
"If the law states that governors ought to sign death warrants, then they should. However, if the majority of Nigerians believe that death penalties should be abolished, then they should mandate the National Assembly to abolish it from our laws.
"It is an issue of law and the law ought to be followed, therefore, governors should play their part. If the convicts have exhausted their rights of appeal, then I see nothing stopping governors from signing the death warrants," Asemudarai said.
Another lawyer, David Akpeji, said the most important question to ask was whether death penalty was still fashionable in present times.
He said, "Some local and international organisations have clamoured for the law on death penalty to be abolished. In fact, some countries in Africa have abolished this law.
"Since 1999 till this moment, only the former governor of Edo State, Adams Oshiomhole, has belled the cat by signing the warrants of condemned prisoners to death. This shows the general aversion of the governors in signing death warrants."
"It has been rightly argued that some of the prisoners condemned to death may, in fact, be innocent. Also, even after exhausting their right of appeal, condemned prisoners are left indefinitely on death row because of the governors' Pontius Pilate complex. This puts the convict in perpetual trauma and emotional stress, patiently or impatiently waiting for the hangman's noose. This could be avoided if executions are carried out without unnecessary delay," Akpeji added.
According to a May 24, 2022 report of Amnesty International, 108 countries, a majority of the world's states, have abolished the death penalty "in law" for all crimes; 144 countries have abolished the death penalty "in law or practice", while 55 countries still retain the death penalty.