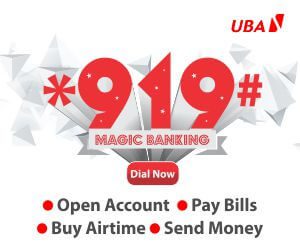 BY LEKAN SOTE
Nitrous oxide is sometimes referred to as laughing gas, not because it is capable of making people laugh, but because it can be used as a sedative, to eliminate pains that accompany dental and surgical procedures. It's just the usual cheeky overstatement of scientists, fed by their flights of fancy.
Nitrous oxide works on people by slowing down the reaction time of the human body to stimulation, with a calming or euphoric feeling when administered on a patient. Its strength is in its capacity to eliminate pains. That informs its misleading hyperbole of laughing gas.
But Liquefied Natural Gas that the (vanishing) Nigerian middle class uses for its domestic cooking is no laughing gas. It is rather causing sorrow and pain, instead of the ease and blissful sensation that Nitrous oxide gas can give.
The rapidly rising price of cooking gas is numbing. A 12.5kg cylinder of cooking gas that was sold for somewhere between N3,500 and N4000 less than 15 months ago, is now going for more than double the price at N8,500 in most parts of Nigeria in recent times.
The Nigeria Bureau of Statistics reports the situation as follows, "The (state by state) comparisons (of the price of cooking gas) showed that the highest average retail price for the refilling of a 12.5kg cylinder of LPG was recorded in Oyo (State) with N8, 916.67, followed by Bayelsa (State) that has one of the world's largest deposit of LPG) with N8, 766.87 and Oyo (State), with N8, 766.67.
"Conversely, the lowest average price for the refilling of a 12.5kg cylinder of LPG was recorded in Yobe (State) with N6619.18, followed by Borno and Ebonyi (States), with N6800.00 and N7710.55 respectively."
The 5kg cylinder, packed for lean pockets, is not doing better either. You may want to know that the alternative source of energy for cooking, kerosene, used by the relatively poor, has jumped from N200 to N380 per litre. And the Ukrainian-Russian War is providing the lazy government managers with an excuse for their failure.
Online newspaper, Premium Times, gave the report of a frustrated Abuja food seller, who belted out musician Timaya's song, "I can't kill myself," as she announced her next resolve to change her source of energy, in pidgin English, "I go pack this (gas) cylinder for now, na firewood sure pass now."
Attempts by the government to blame the Ukrainian-Russian War for the outrageous hike in the price of gas is disproved by the fact that the Ukrainian-Russian War started in February 2022, whereas the price of gas had spiked from the third quarter of 2021.
One regrets that Nigeria, which should have taken advantage of the war to supply gas to Europe had the Trans-Saharan Gas Pipeline that should take gas from Nigeria's Niger Delta region been completed, is rather importing gas, which is selling for an unconscionably high price.
One must admit though, that the offshore West Africa Gas Pipeline that goes westward into Benin Republic, Togo and Ghana, is already operational and taking gas from Escravos in Nigeria's Niger Delta region to its destinations as planned.
The 678 kilometre (or 421 mile) pipeline, the first in sub-Saharan Africa, with 5 billion cubic metres annual carrying capacity, is owned by a consortium led by Chevron, the operator; Nigeria National Petroleum Company Limited; Shell; (Ghana's) Volta River Authority; Société Tigolese da Gaz; and Société Beninoise da Gaz.
Hope may just be rising for Nigeria's gas industry as Germany, whose undersea Nord Stream 2 gas pipeline deal to bring gas from Russia floundered, and is looking to the 15 trillion cubic feet Greater Torture Ahmeyim gas reserves of West Africa's Senegal and Mauretania, as an alternative.
German Chancellor, Olaf Scholz, reveals, "We have started exchanging ideas about (GreaterTorture Ahmeyim deal that costs about $4.8 billion), and following these talks, we will continue to do so very intensively at the technical level."
"Something must be terribly wrong in the gas value chain to the extent that Nigeria is consigned to importing LPG for its domestic and industrial use. Those who run the gas business in Nigeria should cover their faces in shame"
Nigeria's 206 trillion cubic feet of gas reserves, the biggest in Africa, can more than adequately fill the gap created by the failure of Nord Stream II which is expected to provide 40 per cent of the gas needs of Germany.
It's a shame that the Nigeria Liquefied Natural Gas Company, said to be the best run government-owned enterprise in Africa, is unable to deliver gas to Nigerians for domestic and industrial use at affordable price and without interruptions. Somehow, Nigeria happened to the gas supply.

Zainab Ahmed, Minister of Finance, Budget and National Planning, who is absent from public space most of the time, just revealed dawning information that revenue from the sale of Nigeria's oil and gas cannot foot the bill of imported petroleum products.
Add to that tragedy the greater tragedy of a mixture of inflation with a rapidly depreciating Naira that is in short supply for the business of importing all manner of consumer goods into an economy that ought to have been self-sufficient.
Something must be terribly wrong in the gas value chain to the extent that Nigeria is consigned to importing LPG for its domestic and industrial use. Those who run the gas business in Nigeria should cover their faces in shame.
Prof Joseph Ezigbo, a gas expert, who veered from the field of medical science to the oil and gas industry, suggests that the failure of Nigeria's gas production and distribution policy is due to a systemic failure.
Under President Olusegun Obasanjo, Nigeria reportedly prepared a Gas Master plan in 2006. This is years after the government had earlier declared 2000 as its magical Gas Year, to significantly achieve its gas production and distribution expansion plan.
The Gas Master plan has three objectives, namely: To stimulate the multiplier effect of gas in Nigeria's domestic economy; position Nigeria competitively in the high-value export market; and guarantee the long-term energy security of Nigeria.
But it looks as if both President Obasanjo's declaration and master plan are no more than audio grandstanding. An economic multiplier effect occurs as a result of proportional increase, or decrease, of investment in an economic sector. Investment in Nigeria's gas industry is not providing much positive impact in the economy.
Experts say, close to 60 per cent of gas consumption in Nigeria is imported from the Netherlands, Belgium, Benin Republic, India and France. That, ironically, is about 23 per cent of gas produced in Nigeria.
You can see that the objectives of the Gas Master plan are defeated by an unimaginative production and distribution template of an economy that is operated by a successive run of clueless administrators who don't seem to know what is good for their people.
Timipriye Sylva, Minister of State for Petroleum Resources, whose presidential ambition was truncated by realities unseen by "naked" eyes, is just waking up to conjure what the Federal Government will be seeking as another grand plan to manage Nigeria's gas resources.
The January 2022 announcement by NLNG, owned by Total Energies SE of France, Eni of Italy and NNPC, to supply 100 per cent of its LPG to Nigeria's domestic market, in order to force the price of gas to crash, is not quite working out. Another audio, maybe?
NLNG, with the capacity to produce 22 million metric tonnes of gas annually, the highest supplier of gas into Nigeria's economy, reportedly supplied 400,000 metric tonnes into Nigeria's economy in 2021.
Why is Nigeria's gas supply chain not getting better?