Borno State Governor, Babagana Zulum has led candidates and stakeholders of the All Progressive Congress to campaign rallies in five local government areas in northern Borno senatorial zone.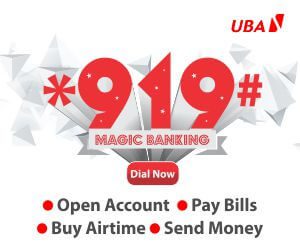 The LGAs were Monguno, which is political headquarters of northern Borno and four other LGAs: Kukawa, Nganzai, Guzamala and Marte. That of Marte was held in Monguno.
In Monguno, where the zonal grand rally was held on Wednesday, Zulum announced that electricity was going to be restored to all communities cut off from the national grid by the Boko Haram.
Zulum added that Monguno township road networks will be rehabilitated, and the education sector was going to be strengthened.
The Governor also reiterated his commitment to reviving agriculture in the northern part of Borno State where most of the inhabitants were prominently engaged in agricultural activities such as rain-fed farming, irrigation farming, fishing and pastoral farming.
Zulum assured the people of Monguno and all other communities in the northern Borno that he would consolidate on the successes of his first tenure if re-elected.
With the emerging peace, Zulum further assured, that IDPs who fled from communities hitherto occupied by the Boko Haram, will be safely and voluntarily resettled.
Also in Monguno, Zulum announced plan to establish a college of Nursing which will create additional avenue to train residents of northern Borno on medical and health-related diplomas and certificates.
The college is expected to enhance manpower of Primary Healthcare Centres in the northern senatorial zone.
After Monguno on Wednesday, Zulum proceeded to Baga, Kukawa local government area, on Thursday.
Governor Zulum promised that ongoing revival of fishing activities will be accelerated to increase access to means of livelihood.
Zulum was at Mairari, a community in Guzamala Local Government Area, at which he addressed thousands of party supporters.
He promised safe and voluntary resettlement of Gudumbali, the headquarters of Guzamala Local Government, Mairari, Langar and Ali Gambori.
Governor Zulum rounded up the APC rallies at Gajiram, headquarters of Nganzai Local Government Area.
Zulum toured the five LGAs in the company of former Governor Maina Ma'aji Lawan, APC Chairman, Ali Bukar Dalori, some members of House of Representatives from northern Borno led by APC's candidate for northern Borno senatorial, M.T Monguno, Speaker of Borno State House of Assembly, Abdulkarim Lawan, members of the State Assembly from northern Borno and several political appointees.