To many people, Yemi Shodimu is a talented thespian, a producer, singer, dancer, radio and television presenter. But only a few know that the Dramatic Arts graduate from the Obafemi Awolowo University, Ife, Osun State, is a palm wine producer. For the past five years, Yemi has been bottling palm wine under the name 'Emu Shobam.' Recently in Lagos, the actor turned palm wine seller told ADEOLA ADEOTI about his journey into the business, his acting career as well as many other interesting issues. Excerpts: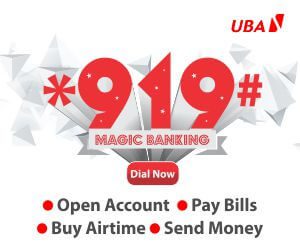 What have you been doing lately?
I've been working. I've been running my TV shows, radio shows and I've been involved in a couple of movies. I've been playing the husband to my wife, father to my children and I've been anchoring a number of events. And of course, I've been bottling palm wine.
Interesting, tell us about your palmwine company                                                        My company is Shobams Ventures and we are into the bottling of palm wine. It's out there.
But why palm wine? Why not something more posh?
I don't know what would be more posh that what you put in your mouth and gets down your system. Palm wine is one product that's patronized by the high and mighty. At moment, it's in top clubs in Lagos and even outside Lagos.
As an entrepreneur, what are the challenges you are facing in producing this product?
The issue of problems faced by entrepreneurs is finance and we are working on it. In the process of expansion, we need it. I can tell you now that our output right now is not meeting the demands. It's that interesting.
So we need more capital to expand from Abeokuta where we are currently situated to other parts of the country.
Away from business, how is it in the acting career?
I've been featuring in a couple of movies. It's an ongoing thing.
But lately, you have been someone scant in movies, what is the cause?                   It's just that I've been a bit choosy. I just don't want to get into a movie just because
want my face to be seen. Once the script is good, yes we can discuss the pay.
From your experience, what makes a good movie?
What make a good movie are good script, good director, good actors, good technical hands and good technical equipment.
Recently, one of the entertainment personalities in the country was named the Commissioner for Information in Ogun State; how do you feel about it?
It's a welcome development. I'm so excited about it. It's a great choice and I'm sure
Dayo Adeneye is capable. He's also youthful, which is a great representation of that calibre in the society. So I'm excited! I see it as a personal success and a great omen for Ogun State entertainment and politics.
You are a household name in Ogun State as far as entertainment is concerned, what have you done personally to support your people entertainment wise and what do you think can be done to uplift the industry?
We keep working at it, giving the young ones opportunities, exposure and packaging of different events. But also training and retraining, we need a lot of training. There are quite a number of people who just veered into that industry without the required background. We need to train them and retrain them and give them the opportunity
to express themselves.
We need to build proper venues, theaters for such. And government needs to get more serious about that industry because entertainment is one industry that employs so many young ones out there. And you cannot afford to unleash that kind of population unto the society. So government needs to take a second look at that industry and back it and help it to develop. It's one big revenue earner. And I keep saying it; oil will dry up one day, we need alternatives. This is certainly one. We know how much this contributes to the GDP presently. So there is a need for us to rally round this industry.