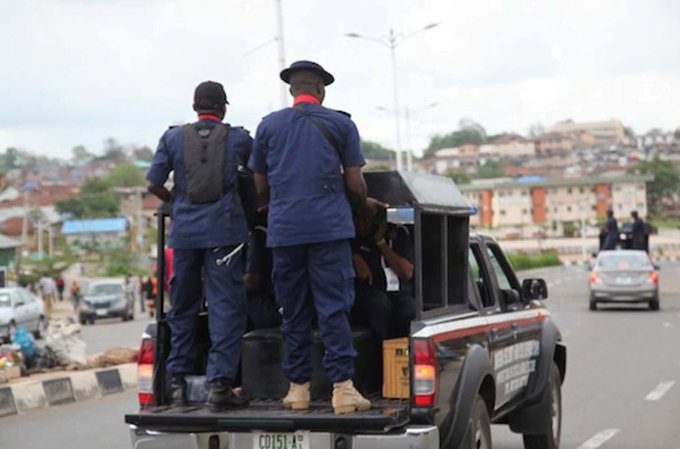 I told my father I needed education, not marriage, but he refused – Victim
BY TIMOTHY AGBOR, OSOGBO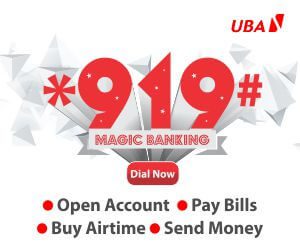 Operatives of the Nigeria Security and Civil Defence Corps in Osun State and a human rights activist, Citizen Lola Wey, have rescued a teenage girl who was forced into marriage by her parents.
The 19-year-old girl, Mariam Soliu, was said to have been bundled into a car by her father, Muhammadu Soliu, from Ikire, where they live to the house of the girl's suitor in Ede town of the state, against the wish and approval of the victim.
Investigation by The Point revealed that Mariam's father, who lives in the Fulani settlement in Ikire town, Irewole Local Government Area of the state, had refused to sponsor her education after she finished her Primary 6 class.
The girl, during an interview with The Point, disclosed that her father had been pestering her to marry a Fulani man since 2020.
She said when she discovered underground plans by her father to lure her into marriage after collecting dowry from her suitor, she left the house and ran to Ilorin, Kwara State capital, where she stayed with someone who took her to a tailoring shop to learn the skill.
"I want to go to school and also learn tailoring. I don't want to get married now until I am through with education and also have a skill I can rely on. That was why I ran away from my father's house. He has been pestering but I insisted I needed education, not marriage," she said.
The girl fled home and refused to pick telephone calls from any of her parents.
Meanwhile, in a bid to facilitate his daughter's return to Osun, Mr Soliu visited the headquarters of the Nigeria Security and Civil Defence Corps in Osogbo where he claimed that Mariam stole his money and coral beads and deserted home.
Officials of the corps later discovered that Soliu lied to them in a bid to force the fleeing teenager to return home for the forced union.
The security agents had visited a Fulani boy said to be Mariam's boyfriend to check if the girl was putting up at his place but she was not there.
However, the boy put a phone call across to Mariam and she picked it. To this end, the operatives were able to track her line to Ilorin where she was found and brought back to Osun.
After the officials released the girl to her father penultimate Friday, Soliu was said to have dragged her daughter to the house of his supposed son-in-law in Ede, Ede North Local Government Area of Osun, and warned Mariam never to return home, despite signing an undertaking with the corps that he would not coerce her daughter into marriage.
Meanwhile, the teenage girl regained her freedom after a human rights activist, Citizen Lola Wey, intervened and petitioned the commandant of the NSCDC, Sunday Agboola.
Upon the commandant's direction, Mariam was rescued from her suitor's house and taken to the command in Osogbo.
Following the quick intervention of the Seriki Fulani of Osun, Ibrahim Babatunde, and other Fulani leaders,including the Public Relations Officer of Miyetti Allah Cattle Breeders' Association of Nigeria in the state and a Muslim cleric in the state, the corps reprimanded Soliu over his act and also adopted an alternative dispute resolution to resolve the matter.
A stakeholders' meeting attended by the Fulani leaders, Soliu, Mariam, Wey and NSCDC operatives was held at the Command.
The unanimous agreement reached and signed by the attendants at the end of the meeting held last Friday read, "On July 21, 2023, there was a stakeholders' meeting on the case of Mariam Soliu at NSCDC, Osun State Command, Osogbo, in which Alternative Dispute Resolution was adopted to resolve the matter. It was unanimously agreed that Mariam Soliu, aged 19 years, should not be forced into marriage, either by her parents or family members.
"That she should be in custody of Seriki Fulani, Osun State, Ibrahim Babatunde, where she will be going to school and learning tailoring work.

That she will consider marriage after she is through with her education, both formal and informal. That while at Seriki Fulani's custody, she should be accessible to relevant authorities."
In an interview with The Point, the human rights activist said Soliu's action was against the Violence Against Persons (Prohibition) Act and warned parents against forcing their wards into marriage.