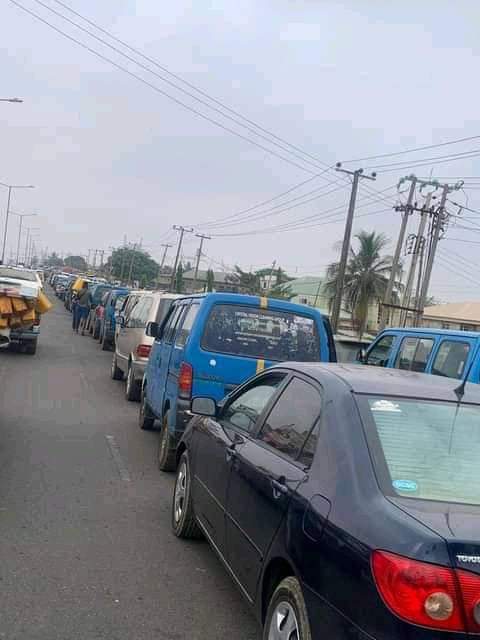 BY TIMOTHY AGBOR, OSOGBO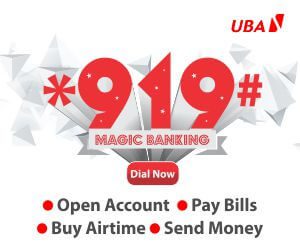 Commercial and private vehicle owners have lamented difficulty in buying Premium Motor Spirit (PMS) as fuel hoarding and queues have resurfaced in most filling stations across Osun State.
Checks by The Point revealed that motorists and other residents of the state face difficulty in getting fuel.
Vehicle owners complained of the rising cost of fuel to N300 per litre. However, the queues were longer at certain fueling stations including Bovas and Nipco as they didn't inflate their prices.
Fuel consumers described the development as the manifestation of hoarding on the part of greedy marketers to create artificial scarcity in preparation for selling at a hiked rate during the yuletide.
Some stated that the long queues experienced in fuel stations were a result of an alleged plan by the Federal Government to increase the pump price of PMS.
Residents of the state have also expressed displeasure over the harsh development as transport fares have started increasing owing to PMS price hike.
Transporters and passengers, on Friday, called on the Federal Government to urgently resolve the impasse.
They said it has become a habit for this kind of problem to surface during festive periods, especially the last month of the year.
A motorist, Dare Ojo said: "we are worried that even when we are still complaining of economic hardship, the government has decided to worse our situation by making is go through this horrible condition of searching for fuel.
"Why must we, as a nation, experience fuel scarcity each time yuletide approaches. We Nigerians are our problems because those hoarding fuel and creating this scarcity are not on government, they are just being greedy and unpatriotic. Government mist do something urgently to save this situation," he urged.
Also speaking, Babawale Omisakin, a bus driver, who had been on the queue at a petrol station in Osogbo for over an hour, said one has to bribe his way out before fuel could be sold even at a hiked rate.
"I have been here (petrol station) since 2:30pm and this is almost 4:00pm, I am yet to get fuel. Some of my colleagues that bought had to give fuel attendants extra money before they were attended to. Government should come to our aid. We can't continue like this."
Meanwhile, In line with the core mandate of Nigeria Security and Civil Defence Corps (NSCDC) in curtailing the activities of illegal dealers in petroleum products, the Osun State Commandant, Agboola Sunday has given a marching order to the Anti-Vandals Squad of the Command to embark on routine monitoring of activities of filling stations, especially those who hoard PMS in the state.
The NSCDC boss in the state said he was making frantic efforts to ensure that all filling stations involved in hoarding of fuel which has led to scarcity in the state would face the full wrath of the law
A statement issued by ASCII Adeleke Kehinde, the command's Acting Public Relations Officer quoted Sunday as saying, "it is a known fact that there is a shortage of fuel supply in the country, notwithstanding, filling stations should not use the opportunity to bring untold hardship on citizens.
"We have our plainclothes operatives who are on surveillance in all the stations in the state and this will continue until sanity returns to the system."
He appealed to members of the public to cooperate with the Corps by reporting filling stations that are still hoarding the product for necessary action.