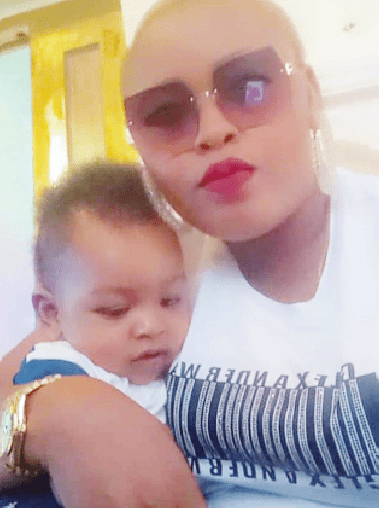 Says 'I paid N200,000 to Magistrate before I was released from prison'
BY AGNES NWORIE, ABAKALIKI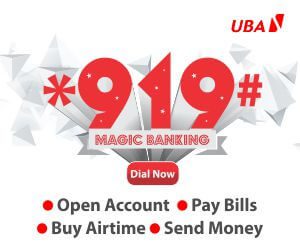 A 32-year-old nursing mother, Ann Akpa, arraigned by the Ebonyi Police before a Chief Magistrate's Court sitting in Abakaliki, for allegedly assaulting one of the Magistrates in the state, Lilian Igwesi, said she was released from prison on the condition that she would have to pay the sum of N200,000 to Igwesi.
Akpa was arraigned on September 4, 2023 for allegedly flogging Igwesi, a female magistrate and her co-tenant, with stick on August 28, 2023 at Number 32, Hill Top road Abakaliki.
Following Igwesi's complaints, the Police had arrested Akpa, who was said to be breastfeeding her child, and also accused her of causing "breach of peace" by pouring dirt inside the magistrate's apartment.
The accused woman was subsequently remanded in prison till September 27 when the matter would be mentioned in court.
However, owing to high-level interventions by people in the state, Akpa regained freedom after spending three days at the Nigeria Correctional Centre in Abakaliki with her six months old baby.
Narrating her ordeals and what led to her clash with the female magistrate, Akpa, in an interview with The Point, argued that Igwesi was the person that actually poured dirt on her before she retaliated by hitting her with stick.
She explained, "We have been living in that yard years before the woman (Magistrate Igwesi) and her family came in. In fact, it was my husband that told them about the vacancy in the compound. The magistrate and husband are from the same community called Uburu in Ohaozara Local Government Area of the state with my husband. I live on the first floor while they live on the second floor, directly above mine. For about two years, the woman and her children have been pouring dirty water from their balcony into my apartment and staining clothes spread on my balcony.
"But, being my husband's people, I have been patient with them, however, they refused to take to corrections despite my complaints. I have complained to the woman and her husband severally and even to our house caretaker, yet, it did not stop. Because of my complaints, she stopped greeting my husband.
"The last straw that broke the camel's back was that her family has been in the habit of allowing dirts to be in the refuse bags for long before they will dispose of them. This refuse will fill the bags to the brim and even overflow which breeds maggots there. Suddenly, on that day, they decided to discard them. In the process of taking the almost 15 bags of dirt out of the house, her children scattered the refuse and maggots in the front of my apartment and overlooked it. So, when I saw it, I packed and kept it for them in front of their apartment. I swept and mopped my space as neat as I always want it.
"As I was about going in, I saw the magistrate coming down with refuse in a metal parker and on getting to me, she poured it on me and threw the metallic parker on me too and ran upstairs. That was when I managed to revenge by hitting her once with my mop stick. Before I knew it, she called the Police to arrest me. At the station, the Police instructed us to go home and settle it and that I should apologise to her, which I did and my husband also pleaded with her husband for forgiveness on my behalf but they insisted on taking me to court."
Lamenting her experience in the custody, Akpan said, "She (Igwesi) made me spend three days with my six months old baby at the correctional center without committing any crime. We were released on the fourth day. She used her position as a magistrate to intimidate me. If not for the prompt intervention of the who is who in Uburu community, including Senator David Umahi, as well as other well meaning Nigerians, she would have still insisted we remained in prison till 27th September 2023, the adjourned date, for no reason."
"Before we were released, the magistrate insisted that we must refund to her the sum of N200,000, which she claimed she spent on the case and we obliged for peace to reign," the nursing mother added.
On his part, Ubani David Okenwa, the husband of the defendant, noted that he had moved on and that he still held the magistrate and her husband in high esteem because they were his siblings from the same community irrespective of what happened.
"I do not want this case to go further. I never believed that someone you call your brother and sister will take such family matter that far. Despite that the offence is bailable, she made my wife and our new born baby sleep in prison for days and nights. For me, I don't want to talk about the matter again. Our people have intervened and I have accepted the terms of settlement," he said.