By ADEJUWON OSUNNUYI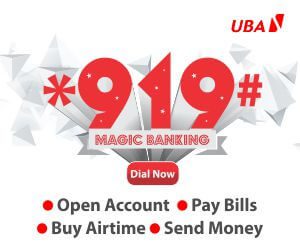 Members of the Out-Of-Home, under the aegis of the Outdoor Advertising Association of Nigeria, said they would be converging on Abeokuta, Ogun State to discuss the strategic repositioning of its business at the 34th Annual General meeting of the Association.
In a statement signed by the General Secretary of the association, Femi Ogala, the theme for this year's AGM is "Future of OOH in Nigeria: Debt, Ethics and Best Practices," which would hold on June 21, 2019 at Park Inn By Radisson, Kuto, Abeokuta, Ogun State.
The lead speaker at the event is Mr. Jude Odia, Managing Director, Media Perspectives Limited, a leading media planning and buying agency in Nigeria.
According to Ogala, during the AGM, some member agencies will have their membership up-graded while new members would be inducted into the association.
Other highlights of the meeting, according to the statement, include the election of new executive members, who will be responsible for implementing recommendations reached at the AGM.
Ogala said that despite the business outlook of the AGM, a number of bonding and relaxing activities have been put in place.
"We are hoping to make some landmark adoption from the meeting, including reviewing our activities and the financials of the outgoing business year as a body," he added.
The President of OAAN, Tunde Adedoyin said: "This year's AGM is strategic because it will offer an opportunity for robust deliberation with a view to finding lasting solution to the challenges facing the outdoor industry in Nigeria.
He said: "There are number of issues that are very strategic to the future of the industry that are primed for consideration at the meeting. For example, reviews of regulations guiding the body, adoption and upgrade of new members and more importantly, setting the pace for the future of the profession in Nigeria."
The AGM is coming at a critical time for the outdoor industry, which has in the last four years struggled for growth as a result of issues like multiple taxation, over-regulation, weak government policies among other challenges.
More vexing has been the refusal of the Lagos State Signage and Advertising Agency, the state outdoor regulatory agency, to pay debts owed the association, which runs into billions of Naira, for jobs executed by agency members during the 2015 election.
This has created a huge liquidity problem that has driven many agencies to the edge, and more notably led to a situation where outdoor services have been over-priced and made unattractive to many advertisers.