BY CAROLINE AMOSUN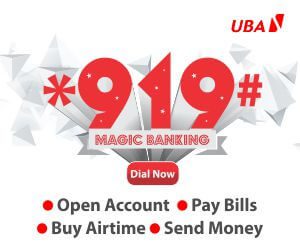 Oando Plc, a leading indigenous energy group in Nigeria, has released its unaudited results for the twelve-month period that ended on December 31, 2021.
The company had disclosed its unaudited financial year ended 2021 results via a press statement on Tuesday.
According to the press statement, the company saw a significant increase in turnover, rising from N477.1 billion in FYE 2020 to N722.5 billion in FYE 2021, an impressive 51 percent growth.
Following the massive turnover it recorded, the company revealed it has achieved a profit-after-tax of N34.7 billion, marking a notable turnaround from its loss-after-tax of N140.7 billion in FYE 2020.
Nonetheless, the company's upstream production decreased by 40 percent, falling to 26,775boe/day compared to 44,550boe/day in FYE 2020, despite the positive and remarkable developments it had recorded.
Deducing from the press statement, it appears that the decrease was due to repairs and maintenance shutdowns and sabotage incidents.
The company also saw an 8 percent increase in traded crude oil volumes and a 39 percent increase in traded refined petroleum products.
Wale Tinubu, the Group Chief Executive of Oando Plc, shared his thoughts on the company's performance in 2021.
He noted that Nigerian oil producers experienced a mix of positive and negative events throughout the year.
"On the one hand, the industry enjoyed high oil prices. Meanwhile, the local operating environment became increasingly challenging due to a surge in militancy and sabotage in the Niger Delta region. This resulted in a 40 percent decrease in average hydrocarbon production compared to 2020.
"However, despite these challenges, Oando Plc managed to achieve a strong revenue performance and received a refund of a long-standing receivable, leading to a Net Profit of N34.7 billion.
"Moving forward, Oando Plc aims to continue growing its existing businesses while exploring innovative ways to address the pipeline sabotage incidents that continue to plague the local industry," he said.
Tinubu also noted that the company is committed to investing in sustainable, non-fossil energy solutions through Oando Clean Energy Limited, which will expand its portfolio beyond Oil and Gas. Oando Plc plans to keep its esteemed shareholders updated on any further developments in the coming year.