The crisis rocking the Obafemi Awolowo University, Ile-Ife, Osun State, over the appointment of a new vice-chancellor for the institution, Prof. Ayobami Salami, took a new dimension on Thursday when the protesting workers placed a coffin and obituary posters of the outgone vice-chancellor, Prof. Bamitale Omole, in front of his office.
The protesting workers carried the coffin, which had an inscription, "Omole Rest In Fire" round the institution and swept the campus grounds with brooms to signify the end of the outgone vice-chancellor's tenure.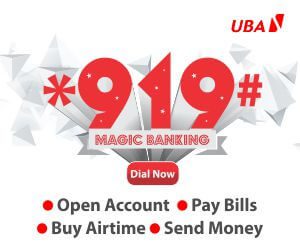 The irate workers, while moving round with the coffin earlier kept at the entrance to Omole's office at about 10:00am, rained curses on him, saying he was the worst VC the university ever had.
Omole, who had completed his five-year tenure as the university's VC on Wednesday, and was expected to be ushered out of office with fanfare, was booed and tongue-lashed by the irate workers.
Our correspondent gathered that Omole was scheduled to officially hand over the administration of the institution to his successor before bowing out as the 10th VC, but could not resume in his office located in the University Senate Building to perform that last official function because of the alleged fear of being attacked by the protesting workers.