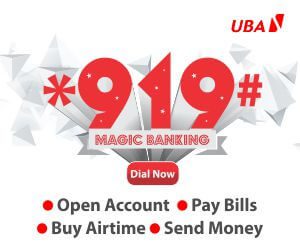 Former president Olusegun Obasanjo has reiterated the need for presidential position to be zoned to the South-East for peace, justice, fairness and sustainable national development.
This came as the former Secretary to the Government of the Federation, Olu Falae, expressed a similar opinion.
The two personalities contended that the South-East had not produced the president in recent times.
Obasanjo spoke during the visit of the members of the Political Action Committee of Ohanaeze Ndigbo at his Olusegun Obasanjo Presidential Library, Abeokuta, Ogun State.
The group went to solicit his support for the emergence of a President from the South-East.
According to the statesman, the minimum that the citizens can accept is a president from the South.
Obasanjo said that "The next president of Nigeria must come from the South-East. The least acceptable minimum is a president from the Southern part of Nigeria."
The former President lauded Ohanaeze Ndigbo for their resolve to demand their rights, saying that "It is inconceivable to have peace and progress in a country that is rooted in injustice.
"Federal character, rotation of power and such other measures are meant to help our nation building process and more sure-footedly, move Nigeria forward. Riding over these measures rudely, shoddily and roughly cannot augur well for our nation-building process and progress."
The President General, Ohanaeze Ndigbo, George Obiozor, commended the former president for his unwavering commitment to peace and unity of Nigeria.
He said that Obasanjo remained one of the strongest voices in Nigeria and one of the most respected Nigerians in the world because of his track records of accomplishments.
Also, Falae was quoted in an interview as saying that "I expect that the South-East will have a fair chance to ask for the president of Nigeria because in recent times the president has not come from the South-East. I said in recent times.
"For national unity and peace, yes, but the South-East is not the only zone that has not produced the president in recent times. There are six zones now and in the recent past, the zones that have produced the president are the North-West, South-West and South-South.
"The North-Central, North-East and South-East have not produced president in the recent times, so there are three that have equal rights to ask for it if we want to be fair.
"If we want to use North and South, then it's two (North and South) I insist it must come from the South because the present president is from the North.
"However, if we are talking of zones within the six geopolitical zones of Nigeria, then we cannot limit it. We must look at all the zones that have not produced the president."