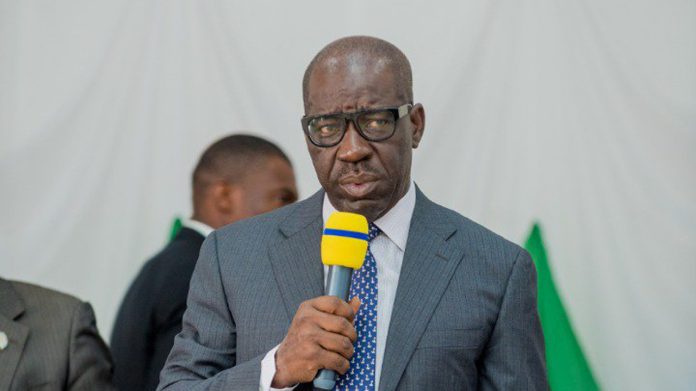 BY MAYOWA SAMUEL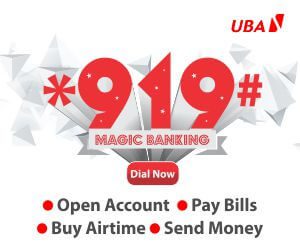 Edo State governor, Godwin Obaseki has asked security agents to arrest his predecessor, Adams Oshiomhole, over the naira scarcity protest which has led to the deaths of some persons in the state.
Speaking to journalists in Benin, through the state's Commissioner for Communication and Orientation, Chris Nehikhare, Obaseki said the call for Oshiomhole's arrest and questioning became necessary following a viral video where the former national chairman of the All Progressives Congress instigated the people to go on rampage.
He added that investigations showed that the protest was politically motivated.
He said, "We have been around the city all day, speaking with some of the protesters and we have done our investigations. We discovered that it is more than meets the eye.
"At this juncture, we will like to call on security agencies to call Adams Oshiomhole for questioning. He should be arrested and made to account for his movement in the last few days especially here in Benin City. Oshiomhole deliberately instigated the protest of the people."
He alleged that Oshiomhole instigated the violence to destroy government properties in such a way "to bring anarchy to our city because his government is about to lose the forthcoming general elections," saying the states which riot took place were PDP controlled states.
"I know people will think the protest is as a result of lack of naira notes but even if that is the case, Nigerians should know which political party is involved because it is ironic the political party that is responsible for this policy is the same party sending people to destroy PDP billboards," Nehikhare said.
Responding, Oshiomhole's spokesperson, Victor Oshioke, denied the allegation, saying Oshiomhole is busy campaigning for the APC presidential candidate and himself.
The former governor is the APC candidate for the February 25 election in Edo North Senatorial district.
"Oshiomhole has no time to call for violence because the people of Edo love him. Obaseki and his people are rattled and nervous by the growing acceptance Oshiomhole gets anywhere he goes to in the state".
"They want to blackmail him because they have seen his acceptance after almost eight years in government against Obaseki's government who had failed woefully. The people are happy with Oshiomhole because of his performance which Obaseki can't match, and they want to distract him" he said.