Public primary, junior secondary schools return to 5-day week as Edo schools resume September 11
The Edo State Governor, Godwin Obaseki, has charged the 18 newly sworn-in local council executives to throw in everything they have to serve Edo people.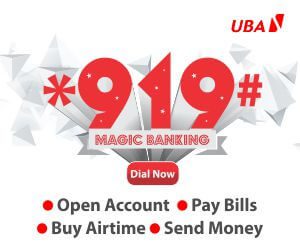 Obaseki gave the charge on Monday during the swearing in of the council officials, including the chairmen and councillors at the Government House, in Benin City, the Edo State capital.
The council chairmen were elected on Saturday, September 2, 2023, after a keenly contested local government election that was held across the State's 18 local government areas, with the ruling party, People's Democratic Party winning the chairmanship of the 18LGAs, including those of the councillors.
The governor said he is glad with the quality of the people his party, the PDP has produced and who have now been elected to serve the people at the grassroots.
He said, "I have worked with every one of them here and know their capacity because I have had assignments for them and know how they delivered on it. I have no doubt in my mind that they have the capacity and what it takes to take the State to where it should be.
"You will all agree with me that local government is perhaps one of the foundations on which our democracy rests. You all saw on Saturday that every polling unit where people voted were residents, so local government is the foundation where our democracy rests, and therefore this very tier of government must be strengthened.
"Gone are the days where we just elect people who can barely read or write to become local government chairmen. I am glad we have amongst you people who have PhDs, and Medical Doctors, among others. So, you possess the requisite backgrounds and experiences you have gathered in the course of life. I believe we have the core of men and women who are properly prepared to manage our local government going forward."
The governor continued: "Therefore, this mandate requires that you throw in everything that you have and is required to make a difference, as you have the qualification, experience, and know-how; you now must show innovation. As a government, we are moving Edo into the Fourth Industrial era.
"We are connecting all the local government areas in the State with fibre optics connections, we are moving the government to a digital platform and I am sure you will see the advantage of moving your people and the local government administration to catch up with what the State is doing."
Obaseki urged the chairmen to be creative and focus on the key policies and programmes of the government to drive all-around development at the grassroots.
He said that education is a key priority, urging the new Council Chairmen to help strengthen the achievement of this administration in the education sector.
He noted, "A lot of innovation has taken place in education in the local government areas as we expect you to support our system.
"We are redesigning our secondary education system and have selected a pilot of about 54 schools to start the digital secondary education from next quarter where our students are going to use computers alone at the secondary level. We need your support as council chairmen as it's without Federal Government support.
"We would also collaborate with you in the area of the environment as we have done so much in the last seven years but are not proud in the area of sanitation. I urge you to make the area of sanitation a priority as the environment is a big issue around the world today as floods are being experienced due to our neglect."
He added, "The outcome of the process that brought you to office has been outstanding as I campaigned with all of you around the local government areas and I am not surprised that you won but what amazed me is the love and support, which our people have for our party. Please, don't let them down as they made it possible for you to be sworn in today, so make them your priority."
The governor reassured, "I thank the people of Edo State as you made history again. You have shown that you believe in us and will always be there for us. I want to recommit ourselves as an administration that no matter the distraction, or obstacle thrown on our way, you will always be our priority as we put in everything we have to make Edo great again."
Responding on behalf of other Chairmen, Tajudeen Alade Suleman, expressed gratitude to the governor and people of Edo State for the opportunity to serve the people of the State.
He noted, "We reassure you that we will not fail you and the people of Edo State. We would walk round the clock to deliver the dividends of democracy to our people as we hit the ground running, taking advantage of the platform created for us. We will collaborate with you to make Edo the pride of the nation. You have done everything possible for the party to be sustained in Edo State, come 2024 you will produce your successor, and your successor will continue from where you stopped."

Public primary, junior secondary schools return to 5-day week as Edo schools resume Sept 11
In another development, the Edo State Universal Basic Education Chairman, Mrs. Ozavize Salami, has said public primary and junior secondary schools across Edo State will return to 5-day school week as school resumes for academic activities on Monday, September 11, 2023.
In a statement, the Edo SUBEB Chairman said all public primary and junior secondary schools will commence in-class learning beginning from the first day of resumption.
According to her: "In line with the academic calendar released by the State Ministry of Education for the 2023-2024 academic session, all public primary and junior secondary schools are to commence in-class learning beginning from the first day of school as students resume on Monday, 11, September 2023.
"As part of efforts by the State Government to cushion the effect of fuel subsidy removal on citizens, SUBEB had in June 2023 implemented a hybrid school programme that combined three days in-class learning, with two days remote learning. This was possible because of the State's sustained investment in the EdoBEST@Home programme, which has proven valuable in disruptive times.
"The two days remote learning was further strengthened by the use of individual homework books, made available to all basic education students by the Executive Governor as part of the EdoBEST programme, and was supported by an elaborate monitoring and evaluation system manned by trained field officers."
Salami further noted that the return to a five day in-classroom learning week in the new session would restore the required teacher-pupil contact time, regularise in-person support for pupils as they learn and ultimately lead to improved learning outcomes as modalities have been put in place to ensure a smooth transition back to full in-person learning.
"Last term, we operated the three-day learning week as directed by His Excellency, Governor Godwin Obaseki, as a relief measure for our teachers and education sector leaders. However, from this term, we will be reverting to the five-day school week. We also want parents and guardians to know that with the restoration of the 5-day school week, the closing time for both primary and junior secondary schools also reverts to 2.45 pm," she said.
She continued, "in line with accelerating foundational literacy and numeracy, the EdoBEST programme would be implementing a new strategic and well-thought out intervention programme for all children identified as lagging behind in expected learning outcomes based on their performance in the last academic session. These identified pupils would be administered a baseline test to ascertain their competency levels for the appropriate intervention placement.
"Over the course of the new term, a total of over 400 new classrooms, over 9,360 pieces of student and teacher furniture, at least 174 toilets, 41 water projects and 14,850 meters of fencing would be delivered across 336 schools and directly impacting over 72,000 pupils.
"Parents and guardians are encouraged to allow their children and wards to resume in the first week of school as everything has been put in place to receive them and to ensure that learning starts on the first day of school. As usual all parents and pupils who resume early will be eligible for free eye tests and free reading glasses as has been the practice of the Board."
.