BY BAMIDELE FAMOOFO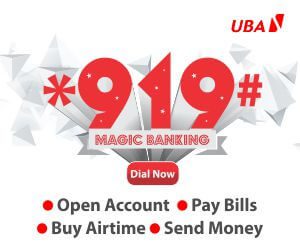 Alternative Finance Limited, Obelix, Nigeria's SEC-regulated crowdfunding Intermediary, has announced that it has fundraised N100 million from 9,324 registered small-ticket retail investors for three promising small and medium enterprises in just 10 days.
Obelix, by this feat, successfully pioneered an alternative way of raising badly-needed cash for SMEs operating in Nigeria.
According to a statement from the company, investors were wholly from its wait list of 42,545 early adopters.
The average investment in the private notes was N10, 725 with the smallest and biggest tickets being N1, 200 and N20, 000 respectively.
The longest duration of the new asset class for individual investors is 90 days, with a fixed rate of 12% p.a.
Formal SMEs number 40 million in Nigeria, contribute 84 percent of total employment, 45 percent of GDP but just 8 percent of exports and tax collections by the Federal Inland Revenue Service (FIRS) according to a recent joint report by the Small and Medium Enterprises Development Agency of Nigeria (SMEDAN) and the National Bureau of Statistics (NBS).
Director and Co-founder of Obelix, Lanre Showunmi, said "Debt is the safety part in a portfolio, and we are on course to become the dominant portal through which small-ticket investors enter the debt capital market in keeping with our commitment to make investing fair, accessible, and inclusive."
Managing Director and CEO, Obelix, Ali Yakubu-Concern, also noted that owning alternative investments will become increasingly valuable, adding that "SME financing is at an inflection point. We have been presented with a once-in-a-lifetime opportunity to win customer primacy and we intend to seize it with both hands.
"This is a critical first step in our aspiration to build technology that can create a single Capital Market. We are an innovative provider of online retail and SME financial and lifestyle services," said Salvation Arinze, the Chief Technology Officer.
"There is 100% custody of funds and investment contracts through an arrangement with First Bank, Nigeria's oldest bank that is registered with Nigeria's SEC to be a Custodian Bank", said Abubakar Maibe, Director at Alatiron Nigeria.
"This reinforces our confidence and lessens the administrative burden imposed on fundraisers by the Investment Crowdfunding Rules, 2021," he pointed out.
Obelix is widely recognised as the poster child of regulation crowdfunding (Reg CF) and the SME-focused financier of first choice in Nigeria.
Crowd funding is proving itself as a financial solution that speaks to the largest numbers through its simplicity, its transparency, and the service it provides to the local economy and to projects that are meaningful for retail investors.