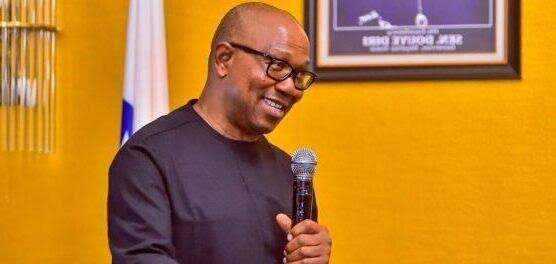 Presidential candidate of the Labour Party, Peter Obi, on Monday vowed that when elected into office as the next president of Nigeria, his administration would not give excuses for failure or inability to handle issues of national concerns that ought to be fixed for the wellbeing of the country.
Obi stated this when he led his campaign team at a town hall meeting at Effurun, Uvwie local government area of Delta State.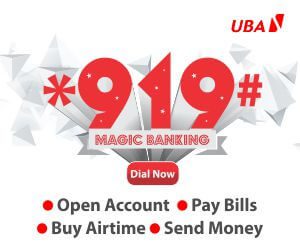 Speaking at the meeting which was packaged and hosted by Deacon Chris Iyovwaye, a popular industrialist, Obi said that he would run a responsible government and that failure by officials wouldn't be an option.
He assured the people that a new Nigeria is possible, saying, "We are not going to give excuses. I am not going to remind you of where you're coming from or to blame people where they failed."
He told party supporters and stakeholders who thronged the venue, not to vote for tribe or religion in the 2023 general election but to vote for him en masse during the election.
According to him, "No tribe buys bread cheaper. No religion buys bread cheaper," urging his supporters to vote for commitment, competency and capacity.
LP national chairman, Julius Abure, lambasted the current administration for the failure of the Nigerian economy, saying "everything is not working".
He stressed that "insecurity is ravaging the country, the country is deteriorating".
Abure who appreciated the party faithful for their support in changing and rescuing the nation also enjoined them to obtain their Personal Voter Cards, to bring about the much-needed change in the country.
In her remarks, a member of Obi-Datti PCC, Aisha Yesufu, urged the people to obtain their PVCs to enable them vote for the labour party and its presidential candidate.
The human right activist, however, warned that the people will hold him accountable should he mess up after being elected into office as president.
"Mr. President to be, you say we for South-South, we nor dey fear anybody. You see as I dey here so, I dey house and if I never tell you before, make I tell you now. If you enter there, you do anyhow, you go see anyhow."
Earlier, in a welcome address, the Chief Host of the town hall meeting, Chris Iyovwaye welcomed the LP Presidential Candidate and his entourage to the State.
Iyovwaye said, "We are a people that are looking up to a great change for Nigeria. We are waiting for this great change and we are convinced that it's resident in the life of our principal, Mr. Peter Obi."
According to Iyovwaye, "We are seeing the things that he has been saying and campaigning for from place to place. We are also seeing the kind of things that he has displayed across Nigeria. The fact of the matter, Every time you hear from consumption to production, you know that you're already talking about him. We are looking at the man that wants to take us from potential to reality. We are looking at a man that wants to do things differently. We are looking at a man that has what it takes to change Nigeria."
While noting that Nigeria is blessed with a lot of mineral resources and other things, Iyovwaye said what Nigeria is not blessed with is leadership.
He, however, expressed the belief that the leadership Obi will provide will change the country for good.