Operatives of the Edo State Police Command have arrested an octogenarian, Gabriel Ahuwa, 84, for allegedly killing his 75 –year- old wife in the state.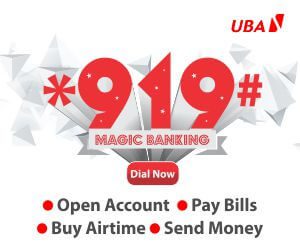 The octogenarian was alleged to have killed his wife at Aduwawa axis of Benin City, for refusing to have sex with him for years.
He was among the 198 suspects paraded by the command's spokesperson, Chidi Nwabuzor, over alleged armed robbery, kidnapping, unlawful possession of firearms, murder, cultism, among others crimes.
Nwabuzor said one of the suspects, Gabriel Uhuwa, an octogenarian, has been having issues with his wife over sex.
He said the suspect was not remorseful and that he felt what he had done was the best solution to his problem.
Speaking with journalists, Gabriel said his wife refused to have sex with him for a long time.
He said, "My wife is not listening to me, anytime I ask her to come and sleep with me she always declines. We have seven children together, five boys and two girls."
He said he had reported the matter to his children and that one of her daughters came to talk to her but she didn't listen.
"I reported the matter to my family and her family but she failed to listen to them and continue her old ways and I was hearing information that pastors are sleeping with her.
"Each time I demand sex, it is either she will tell me that she is sick or that she has ulcer, yet I am hearing rumour that she is sleeping with other men and I don't have money to patronise sex workers," he said.
He said following the complaints, his children stopped sending him money as well as picking his calls, alleging that his late wife poisoned their mind towards him.
"So on Saturday last week in the house, I picked up a cutlass and macheted her all over her body. I did it in anger because she is not obeying me and I want people to know of it," he said.
He, however, said he was now regretting killing the woman.
One of his sons, who craved anonymity, denied the allegation of abandoning their father, saying they sent money to him five days ago.