---
With a career spanning over five decades, Adebayo Salami, better known as Oga Bello, could be regarded as a 'grandfather' in Nigeria's movie industry. In this exclusive interview with OLUSHOLA RICKETTS, he speaks on his journey into acting, having 18 children, and the fear that his son, Femi Adebayo, might never remarry, among others. Excerpts:
---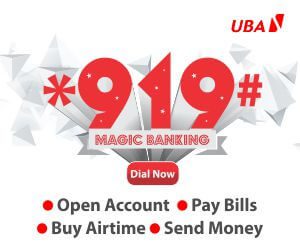 You've been acting for 52 years; do you plan to retire anytime soon?
In life, there are stages, most especially, for an actor or any creative person. So, at a particular stage, you have to take things easy. But a creative person does not retire, because it is in you. If you fail to exhibit your talent, it will haunt you. I have never thought of quitting acting. I do not have reasons to regret; my fans still want more from me and I will not disappoint them.
What is the most challenging role you've had to play in a movie?
I have taken different parts, different roles in the past. There was a time I played the role of a wicked man in a movie, titled, 'Ewo Kolewole'. It was really challenging, because I needed to convince people that it was not the usual Oga Bello they were used to. But since I started acting, it does not take me time to fit into any role.
How did you stumble into acting? Did you inherit it?
I am right to say it is hereditary, because my mother is a clown; she would be 100 years old this November. You would hardly be with her without laughing. Though, in their days, they did not have the opportunity to showcase their talents, I think I inherited the gift of acting from her. But my late father was a quiet person.
So, your mother supported your decision to venture into acting?
At that time, no parents wanted their children to be actors, when other children were lawyers, doctors and engineers. My parents did not support it in anyway; it was a tug of war. My parents even vowed to curse me with the Quran if I acted, but I thank God for today.
For one who is popular in Nollywood; one would expect you to be very wealthy too. How lucrative has acting been for you?
If I get a gift from someone, I would take it that I made it from acting, because he or she admires my work. All I can tell you is that I am fulfilled and I thank God. All that I wish to do, God has done it for me.
At 64, what do you still wish to achieve?
For us humans, we are never satisfied with what we have. But God has blessed me hugely. I just want to continue to make my fans happy, by educating and entertaining them.
I do not think there is anything else I would like to achieve that I have not done. I have given my children quality education, I live in my house, and I have cars and good health. So, I am contented. Don't you find it awkward sometimes that your stage name Oga Bello has taken over Adebayo Salami? When people call me Oga Bello, it means they appreciate my job. Though, at times, you might not be in the mood to answer people whenever they call you. But unfortunately, you have no choice than to acknowledge their greetings, regardless of the state of your mind.
You have 18 children; will you encourage the younger ones to have such figure?
I will not. The fact that I have many children is by destiny, because I did not plan for it. It happened when stardom came and there was nothing I could do. Female fans were all over me and one way or the other, they wanted to attach themselves to me. I was just doing it. Now, I believe it is my destiny, because God gave me all I needed to use to train them. But not everyone would have the grace or opportunity like Bello. So, I will not advise anyone to have many children. Apart from the present harsh situation of the economy, I will not even advise anyone to marry two wives. If I had my way, I would have loved to have a smaller family. But it is my destiny, like I said earlier.
Why has it become extremely hard for celebrities to stay in marriage?
It is possible that the couples are incompatible, when you look at things well. If two actors get married, it is always hard. As an actor, female fans always love to be around the husband, but most women cannot tolerate that for too long. If the celebrity wife cannot control herself too, she could go astray. For me, I will not encourage two celebrities to get married. It is preferable when they are doing different things.
How did you react when your son, Femi, told you about getting married a second time?
We have been looking forward to that. When his first wife left eight years ago, he did not want to marry anymore. But at his age, it is not good for him to be alone for the rest of his life. I really was disturbed. We kept on searching, hoping he gives marriage another chance, until he brought his new wife to us. I am happy he eventually did.
Your children are already living your legacies; how does this make you feel?
I thank God because such grace is uncommon. Coming into acting, I did not think that any of my children would take after me, not to talk of it happening while I am still alive.
Do you wish to take a younger wife?
Forget about that, maybe in my next life.
How do you relax?
Ijust listen to music. Whenever I am watching television, I watch movies, but I do not really like that.
How does it feel watching yourself on the screen?
I just try to look at how I played the role, the mistakes I make and how I could have made it better. I only watch to improve myself.
Why don't you feature in English movies?
They do not invite me and I cannot lobby for it. Maybe they feel that my spoken English is not up to standard; I do not know honestly. But the fact is that I would give Yoruba movie more priority than English movies, because I like to promote my culture. My culture is who I am and where I belong to.
But anytime I get invitations, I am ready. For me, acting is acting; the only difference is the medium of expression. If they invite me, I would surprise them. I have done more than eight English movies in the past.
How would you love to be remembered?
I want to be remembered for my good job and the messages I have passed on. I want the Oga Bello name to remain there and by the grace of God, I know my children will carry on from wherever I stop.
What would you do better if given another chance to start afresh?
I would love to be closer to my God. Maybe I will give acting 30 per cent, while God takes 70 per cent.