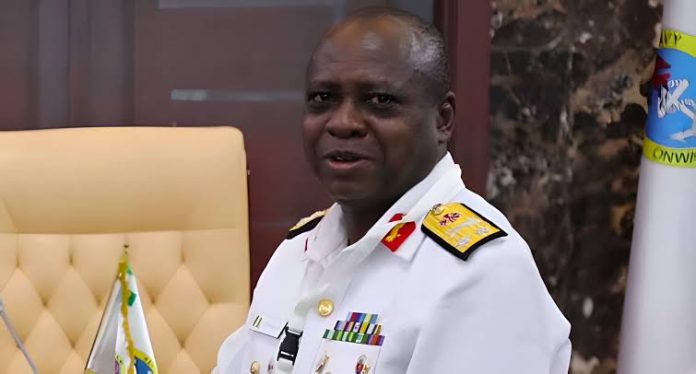 New COAS, Lagbaja, vows to run discipline-driven Army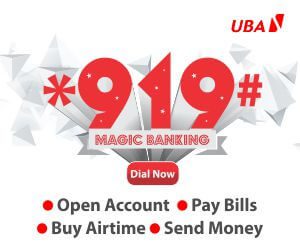 The newly appointed Chief of Naval Staff, Rear Admiral Emmanuel Ogalla, has assumed office, promising to deal decisively with oil thieves sabotaging the nation's economy.
Speaking at the handing-over ceremony on Friday in Abuja, Ogalla said the activities of oil thieves, and piracy among others constitute a threat to maritime security as well as the nation's economy.
He said, "We continually face significant threats such as crude oil theft, the prevalence of illegal refineries, Illegal, unreported and unregulated fishing, piracy, sea robbery, piracy, various forms of trafficking, and other maritime crimes.
"These are not just threats to our maritime security, but also our economic stability and national development. But let me be clear: We are committed to tackling these security challenges head-on. We will intensify our efforts to curb crude oil theft and put an end to illegal refining.
"We will enhance our capabilities to combat piracy and sea robbery and ensure the general safety of our maritime domain.
I am confident that we can transform our maritime domain into a safer, more secure, and prosperous space for socio-economic activities to thrive in fulfillment of our constitutional mandate."
The former CNS, Vice Admiral Awwal Gambo (retd), said under him, the service evolved more stringent operations concepts and strategies to tackle the devastating impacts of piracy, sea robbery, the proliferation of illegal refineries, brazen crude oil theft, and destruction of critical oil and gas infrastructure among others.
He said, "To this end, we heightened our commitment to anti-piracy operations, anti-COT operations, choke point operations as well as riverine and swamp operations.
"To give impetus to this resolve, we embarked on massive fleet renewal, robust logistics management, acquisition of additional platforms, human capital enhancement, holistic infrastructural development, and effective collaboration with local and international partners.
"Our determination to face the several maritime security challenges would have been weakened if not for the immense support we received from the various quarters."
Also, the new Chief of Army Staff, Major General Taoreed Abiodun Lagbaja, has said that he is ready to run an army that will be driven by discipline and professionalism.
Lagbaja said this at the handover ceremony at the Defence Headquarters in Abuja on Friday while addressing a mammoth group of senior military officers and heads of various departments within the army.
He added that the Army has witnessed unprecedented prudent management of resources and procurement of military hardware under his predecessor.
The 23rd Chief of Army Staff also promised to improve on the legacy of his predecessor, urging those who are disengaging from service not to deny the Nigerian Army the opportunity to tap into their experiences whenever the need calls for it.
"I promise to run an Army that will be driven by discipline and professionalism," he said
Also speaking at the event, the immediate past Chief of Army Staff, Lieutenant General Faruk Yahaya, said the Boko Haram insurgency was at its peak when he assumed office in 2021, but he is leaving it better than he met it.
Yahaya was appointed army chief by former President Muhammadu Buhari on May 27, 2021, after the tragic death of Lieutenant General Ibrahim Attahiru, who died in an air crash alongside 10 other officers and men of the army on May 21, 2021.

Before he was appointed army chief, Lagbaja was the theatre Commander of Operation Hadin Kai, the counter-insurgency operation in the North East.
He urged the Army to sustain its ongoing gains against various security threats, including terrorists and bandits, and crude oil thieves.