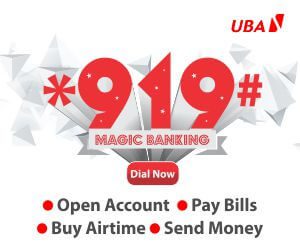 Residents of Ogere, a sleepy town located along the ever-busy Lagos-Ibadan expressway, have appealed on Ogun State government to take a second look at the abandoned Ogere international farm market located in their town.
They claimed such intervention would save them from the menace of hoodlums who had turned the abandoned multibillion project into a rendezvous from where kidnap, rape and robbery are launched on residents.
A community leader, Olajumoke Oluwafemi, said the project would also enhance their local economy.
"We are appealing to the state government to order contractors back to site. We believe if the government turns its attention to the market, and the contractors are called back to finish their jobs within a short pace of time, it would bring about employment for our people and even generate revenue to the state. Its location is prime for mass buying and selling. It will also stop criminality in our area.
"The government can also call for private sector participation. This will enable an experienced private organization to drive the initiatives and deliver result. We appeal to the state government led by His Excellency, Prince Dapo Abiodun, to consider and approve rehabilitation and final completion of this project down to usability. Ensuring adequate security and creating job opportunities is of greater value to the good people of Ogere-Remo and the entire Ogun state", he noted.
The Ogere international farm market was designed to cater for the influx of agricultural traders, particularly those coming from the northern part of the country to trade in Lagos and its neighbouring states, including Ogun and Oyo.
The project was conceptualized by the state government in 2018 to capitalise on the congestion and the scary traffic gridlock in Lagos.
The market was targeted at attracting cow traders and produce merchants from the northern part of the country desiring to trade in Kara market in Ogun, Mile 2 and other markets in Lagos.
The market was to provide alternate location for cow sellers at the Kara market in Ogun and pepper onion destined for Mile 2 and other Lagos markets. It is to serve both as an international fresh produce market and animal market.
When completed, the market was designed to accommodate vital units like cattle market, open stalls, police post, banking hall, canteen, mini market, mosque and church, cafeteria, Toilets, fire stations, security house, reticulation and overhead tanks.
When fully in use, the market is also expected to boost the internally generated revenue effort of the state by over N100 million monthly and provide employment for over 2000 people and also positively rub off on the economic and commercial activities of Ogere town and it's immediate environs.
Interestingly, the project is located just a stone throw from the Iperu country home of Governor Dapo Abiodun.
Unfortunately, the project had suffered neglect by the Abiodun administration. The project which had cost Ogun State over N1 bllion is already over 80 percent completed.
,