Doctors in Ogun state under the auspices of Nigerian Medical Association, on Wednesday, called on federal government to invest heavily on medical tourism by bringing professionals from foreign countries and improved medical infrastructures in the country.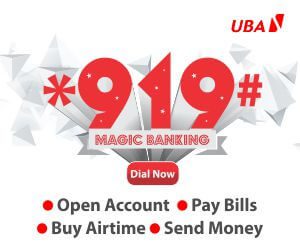 The State NMA chairman, Dr. Abayomi Olajide, said that if the federal government heed such call, and also trained Nigerians doctors in some professional skills, Nigerians especially the prominent ones would stop travelling abroad to receive medical treatment.
Olajide spoke at the 2016 Physicians' Week with the theme :" Healtcare in Frail Economy, Challenges and Way forward", held at NMA House Auditorium, Abeokuta, the state capital.
He therefore urged the federal government to tackle the problem of economic recession by bringing in medical professionals from abroad into the country's health sector.
He said, " currently we don't have the facility, over 18,000 Nigerians accordingly to statistic in 2012 seeks medical visas indian and we spent over 28 millions dollars on medical tourism.
" We have experts but the facilities are
not there. How can we reverse it. Can government invest heavily in the infrastructures so that our doctors can take up this skills rather than people going to overseas for treatment .
"Can we actually bring these professionals that have this rear expertise a board rather than travelling from Nigeria to India or to US to seek do this treatment ."
"Can we bring these professionals to the country and see how we can do a make shift arrangements to have some of these gadgets around that they can use and actually fill in the gaps of these challenges" he added.
Olajide , however raised the alarm that Nigeria is spending less than 10% out of the 15% GDP recommendation on health by the World Health Organisation.
He disclosed that the country would have been saved from the ugly trend if the National Health Act that was passed in 2012 was implemented about two years.
He said "WHO also recommendation of 15% of GDP for health. I think the highest we are spending is less than 10% which i s far from what we are talking about.
"The National health act that was passed into in 2012 could have been a saving grace for Nigerians but we have not able to implement it two years down the memory lane
"The National Health act prescribe that 1% of the consolidated revenue generated in the country is spent on health so that there can be improvement in the health care delivery". he added.