…as Obas' council appeals to workers to shun strike action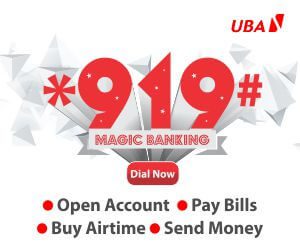 The Ogun state Governor, Senator Ibikunle Amosun on Wednesday said that the proposed strike action by the labour force in the state was an indication that political opponents have hijacked the union.
Amosun who made the disclosure at the Town Hall meeting of the year 2016 budget stated that, the industrial action, the state's organised labour planned to embark on Thursday was politically motivated.
The Organised Labour in the state, comprising of Nigeria Labour Congress, Trade Union Congress and joint National Public Service Negotiating Council had on Monday threatened to embarked on industrial action should the state government fail to pay their three months salaries and other allowances.
The Governor, while expressing readiness to resolve the issue with the work force, however maintained that he would not allow any politician to hold the state to ransom.
Meanwhile, the Ogun state Council of Obas has waded into the crisis between the state government and the labour force, calling on the union not to embark on the proposed strike action.
The Council who dissociated itself from any call by the state workers to go on the strike action, appealed to them not to embark on the industrial action, which they plan to hold on Thursday.
The Council headed by the Olu of Ilaro and Paramount Ruler of Yewa Land, Oba Kehinde Olugbenle, disclosed that the leadership of the union had insulted the traditional rulers in the state, following their refusal to listen to the council's advice on the matter.
The Council in a release said, "The Paramount rulers and all Obas in Ogun State are not in support of any call by the organised labour, to call workers out to embark on any action at a critical time in the history of our nation ".
" We hereby call on the organised labour to suspend the notice of the strike action immediately. It does not have the support and the blessing of the Royal Fathers," it added.
The Council however charged the labour force not to allow its members to be use by any politicians, expressing displeasure at the manners the workers entertained politicians in the last celebration of World Teachers Day.