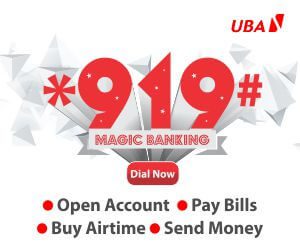 BY MAYOWA SAMUEL
Apex Igbo socio-cultural group, Ohanaeze-Ndigbo has said it will rally round all Igbo presidential aspirants to choose a consensus Igbo candidate for the 2023 elections.
Speaking to The Point on the failure of the two major political parties in the country to zone the presidency to the South East, Publicity Secretary of the group, Alex Ogbonnaya, said the move was to enhance unity in the South East and to ultimately give the region a more reasonable shot at the country's top job.
Among the list of Igbo presidential aspirants are the former vice presidential candidate in the 2019 elections and former Anambra State governor, Peter Obi and former Central Bank deputy governor Kingsley Moghalu; former Senate President Anyim Pius Anyim and Governor Dave Umahi (both from Ebonyi State).
Others are Sam Ohuabunwa and immediate past Minister of Science and Technology, Ogbonnaya Onu (Abia State); former governor, Rochas Okorocha, immediate past Minister of State, Education, Emeka Nwajiuba (Imo); former Senate President, Ken Nnamani (Enugu state), among many others cut across several political parties in the country.
Expressing satisfaction at the number of aspirants from the South East region that had formally thrown their hats in the ring for the presidency, he decried the sidelining of the region from attaining presidency since 1999, which he says doesn't promote equity and fairness.
Ogbonnaya said, "Ohanaeze will very soon hold a discussion with our aspirants with a view to pointing Nigeria on the way to go. We have a lot of aspirants from Igbo land and we are very much delighted about that but we hope that before long, we will be able to have a discussion with them to see if we can pick a consensus candidate, and thereafter, we point for Nigeria on the way to go."
"As far as Ohanaeze Ndigbo is concerned, our own interest is an Igbo that will serve as the president of Nigeria, a turnaround and change agent, somebody who will bring prosperity, wipe away poverty, who has great creativity and ingenuity, who is audacious and has wide international and local connections and that can redeem Nigeria from this present condition. We are convinced that we have a good number of Ibos who will do that," he added.
Ogbonnaya also expressed certainty that an Igbo president will solve the insecurity ravaging the North despite the failure of a war veteran from the same troubled region and former President Goodluck Jonathan in that regard.
He said the solution to insecurity is the creation of employment and implementation of good policies.
He said, "All these things are a result of the kind of government policies we have. Sometimes, the government is good at articulating policies but not good at following them prudently to ensure that they are implemented.
"By God's grace, our candidate should be able to articulate good policies that will accommodate everybody. When most people are very busy, the issue of insecurity will reduce. What they call insecurity, is the result of poverty, unemployment, lack of orientation and direction.
"By the time large majorities of the people are engaged in one form of productive activity or the other, this insecurity will be wiped away. So, what is important is somebody who has the ideas, knowledge, skill, who will be able to develop an ideology that will be very embracing that will accommodate everybody, and there will be a new direction and momentum, and some of those things we are suffering from will be wiped away, and there will be a new era of property, and I'm sure an Ibo can do that," Ogbonnaya assured.