Orji Kalu congratulates new NWC members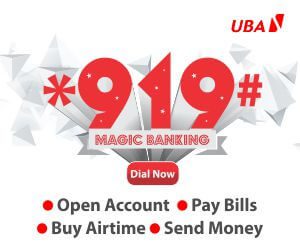 Traders smile home as APC convention ends
Rochas Okorocha (APC – Imo) on Sunday said that if the possibility of a Tinubu and Rochas ticket emerged ahead of the 2023 presidential elections, he would clinch it.
Okorocha, a former governor of Imo, said this while fielding questions from newsmen at the All Progressives Congress national convention in Abuja.
"Uncle Tinubu and I are most likely to be.
"I know that at the appropriate time it may be because he is the one pushing up in the South West and I am in the South East.
"So let us see what happens between us, and if that is it, I will ask him to relax a bit so that we can move this section forward.
"The people naturally love me and I think it is because they believe I care, they believe I love and have sympathy for humanity, they believe I am detribalized.
"They believe I do not know religion or tribe, Muslim Christian, Igbo or Hausa, Yoruba, all I see is a human being and that is what makes the difference on my side.''
Okorocha urged Nigerians to use their voter cards well because it was worth much more than they thought.
He said that 2023 would present an opportunity for them to make the right choices.
"Whether it is for internal democracy or for general elections, you must ensure that you cast your vote right because the voter's card contains everything.
"It is the education of your children, it is your health, food on the table and security, so I always advise people that the worth of that card in your hand is more than N100 million so do not sell it for N10,000,'' he said
Okorocha said the convention was beautiful and looked peaceful and everyone seemed to be excited because they were all trying to see that the much talked about convention came to pass.
Talking about the party and its challenges, he said that although time was not on the party's side "we pray with this exercise coming to completion, we are now sure that we are on track and APC is still a great party in spite of its challenges.
"However, as you know, big party big wahala, it is expected and with the leadership shown by President Muhammadu Buhari, we are beginning to see light at the dark end of the tunnel."
Okorocha expressed gladness that the convention was not hijacked, adding that it was much easier for all if the right things were done.

"That is all we have been asking, beautiful internal democracy, free and fair where people must be allowed to choose the person they want.
"That is the beauty of democracy, so anything outside this is manipulation and it is not good for democracy,'' he said.
Meanwhile, the Chief Whip of the Senate, Orji Uzor Kalu, on Sunday, congratulated the new National Working Committee members of the APC.
Kalu, in a statement he issued in Abuja, said that all members of the new team should work toward unity and harmony to help the party succeed in the 2023 general elections.
Kalu described the party's new National Chairman, Abdullahi Adamu, as "competent and well-experienced" and expressed confidence in the new executive members.
He urged them to swing into action by uniting party members ahead of the general elections.
"I want to charge the new National Chairman to urgently commence the process of getting all members united and committed ahead of the 2023 general elections.
"I want to congratulate President Muhammadu Buhari, newly elected members of the NWC, and other members of the party for the success recorded at the national convention.
"I am appealing to Nigerians to continue to entrust the affairs of the country to the APC.
"APC is a party for all Nigerians. APC is committed to the growth, unity and development of Nigeria," the former Abia governor said.
Also, Amaechi Nwoha, Federal Commissioner, South East, National Assembly Service Commission has congratulated Abdullahi Adamu on his emergence as APC national chairman.
Nwoha said on Sunday that the new APC national chairman is a man of integrity and character, needed to steer the ship of the ruling party.
He commended President Muhammadu Buhari and other party members for showing capacity in the choice of Adamu.
"Abdullahi Adamu is a stable character with what it takes to transit APC to greater heights.
"He is a man of vision with proven integrity and experience in leadership and I believe that he is the best for APC chairmanship at the moment," he said.
The federal commissioner, who congratulated Adamu and APC on their peaceful convention, said the new leadership would sustain the democratic achievements of the party.
According to him, Adamu is a man of the people with broad knowledge and contacts all over the country, which is a big advantage to the party.
Similarly, traders on Sunday smiled home as they count their gains as the APC national convention ended in Abuja.
Some of the traders, who fielded questions from the News Agency of Nigeria, said that they made brisk gains from selling various items ranging from food, drinks, clothes, shoes and jewelry, among others.
Isah Bala, a vendor of soft drinks, gala and water, said that he sold all his products and decided to sleep at the venue till morning to avoid being robbed on his way home.
"I sold almost more than N20, 000 only yesterday. I was rushing back and forth to bring products to sell until I got tired to go, so I decided to rest for the night,'' he said.
Ngozi Eze, who also sold water, told NAN that she sold all the ones she brought and had to order for more.
Eze said that due to shortage of drinking water at the venue of the convention, a bottle of water was sold for about N250.
"I sell water, I finished selling all the water and had to order more but there were no more cold ones, but people were buying like that.
"People bought it for N200 or N250. On a good day when we sell for N100 most people do not even look at us especially when it is not cold.
"I sold close to N50,000, that was the one I counted because I have lost count now, till I go home before I will count and know the exact amount I made,'' she said.
Malam Yunusa Sabo, a dried meat seller, popularly known as kilishi, said that God was on his side because he made brisk gain at the convention.
"I will not disclose how much I made but all I can say is God did well for me,'' he said
On his part, Garba Dale, a cloth vendor, said that he brought over 50 pieces of cloths and sold almost everything except three.
"I enjoyed the convention and my sales. I wish everyday was APC convention, I will miss it dearly.''
Abiodun Tunde, a food vendor, described her sales as good as she kept cooking more food until she got tired.
"I work very hard yesterday and I sold really as well. I thank God for the gains, I am so happy.
"What I sold yesterday alone was more than what I sold in a whole week. So the convention was a blessing, at least it will help me to pay part of my debt,'' she said.
Chinasa Emeka, another food seller, said that she sold enough food until she ran out of meat, yet people kept buying regardless of meat or fish.
"Business was really good, people were just eating anything available; no preference, I enjoyed how everything went.
"I am glad I came after all because it is my first time of selling at large functions like this. I did not know that this is how people make gains.''
However, for Barahu Idris, a shoe trader told NAN that he only sold just a few pairs as people were more concerned with edible things than shoes.
"I now know what to do next time. I think I will change to selling other consumable things people will quickly buy, even if I had sold water alone I would had made a lot of money,'' said Idris.
Ufedo John, a snacks hawker, said he was happy because of the money he made from the convention.
John said he sold all his snacks, added more and still sold all, adding "I will be coming for such big meetings from now on''.
NAN