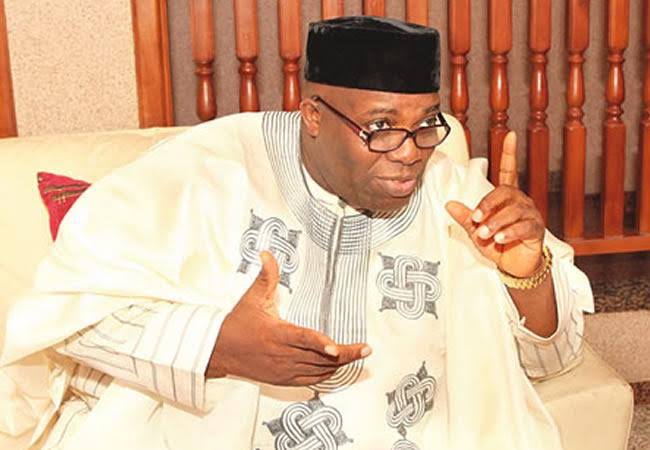 BY BENEDICT NWACHUKWU, ABUJA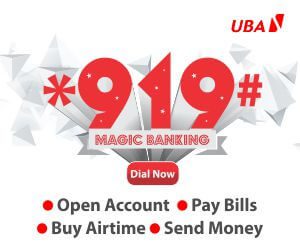 National Chairman of the Labour Party, Julius Abure has formally presented 1453-member updated list of the party's Presidential Campaign Council in Abuja prior to the kick-off of its campaign scheduled for Saturday, October 29 in Lafia, Nasarawa State.
Presenting the updated list, the National Chairman recalled that the party presented the PCC list on October 12 and it was noticed that there were some errors.
"I have the honour and privilege this evening to present the campaign list of our Campaign Council and the committees. You'll recall that on the 12th of October, this year, we presented the Campaign Council lists. Obviously, there were some errors, there were some displacements. And then we had general complaints about the list.
"As a party that is democratic, that is a listening party, we decided to take all these grievances to accounts. We then promised that we're going to review the lists and that we're going to update it to accommodate all that interest.
"We have been working on the list, and I am highly elated today to announce to you that we have reviewed the list, and that is the list we are presenting today. We are presenting the Presidential Council lists as well as the committees and the Head of those committees.
"It is also pertinent to put on record that it is not possible to accommodate every interest, but I want to appeal to all our supporters, I want to appeal to all those who have been working for us, who we were unable to be accommodate on this list, that they should continue to do their work. They should continue to support the party. What is most important is for us to focus on the election and be able to deliver all candidates of the party including the presidential candidate.
"We want to appreciate all our supporters who have worked tirelessly to continue to support us. We also want to announce here that the Campaign Council and the committees will be inaugurated on Friday. Then our campaigns will kick off in Lafia, Nassarawa State on Saturday.
"So the list is ready. I have the honour and privilege to present it to the press. The list of the committees is also available. They are available at our websites both the party's website, and the campaign websites, so members are free to look at this list. And then those who can't be in the inauguration on Friday can do so. I will share the link later for those who may not be able to attend."
Abure while appreciating the party's various supporters who have been working for its success and that of its candidates also called on them to maintain the pace till victory is theirs in the forthcoming general elections.
"I want to thank Nigerians for the support for the party and for our candidate. I want to appreciate all our candidates who have been working tirelessly to establish the party, who are working hard to win their elections.
"This is a call and it's a patriotic duty that history has entrusted on us at this time. We all have acknowledged that the numerous challenges that we have in the country is as a result of successive failed leadership over the years, and we believe that if we are able to get to solve the leadership problem in the country, and of course, every other thing will follow.
"This is what has informed our strong role in Labour Party to ensure that we are able to enthrone patriotic leadership, visionary leadership, a leadership that will be proactive, leadership that will have the people at heart, a leadership that will lead to reposition the country and be able to address all our human and natural resources, reposition the country for greatness. And this is what we need to do at this campaign council," he said.
Abure also disclosed that he will be leading the presidential campaigns, "No doubt. We'll be leading the presidential campaigns and we are very confident that Nigerians will support us because we have the best of programs.
"We parade men of integrity, men of dignity and we believe that we have what it takes to be able to win the election or provide that leadership for the country that will be able to change the narratives of the country.
On the positions earlier allocated, Abure said "Director-General of the Presidential Campaign Council remains Dr. Doyin Okupe while retired Assistant Inspector-General of Police, Mr. Mohammed Zarewa, would serve as its chairman.
"Some of the members are Mr. Oseloka Obaze, who would serve as Deputy Director-General and Campaign Manager, and Alhaji Yusuf Maitama, Deputy Director-General (North).
"Also in the council are Mr. Yunusa Tanko, spokesperson and Mr. Clement Ojukwu, Secretary. Mr. Denzel Ketenbe is Deputy Director-General (South); Mr. Isaac Balami, Deputy Campaign Manager 1, and Mrs. Eyitemi Taire, Deputy Campaign Manager 2 among others.

"The Zonal Officers are: Coordinator South East, Chief. Damian Okeke-Ogene, Coordinator South-South, Prince Favour Rueben and Coordinator South-West Mr. Balogun Oshuntokun.
"Other State officers are: Coordinator North-Central Mr. Joseph Ndira, Coordinator North-East, Mr. Alhassan Fawu and Coordinator North-West, Alhaji Audie Mohammed."