…but it wasn't love at first sight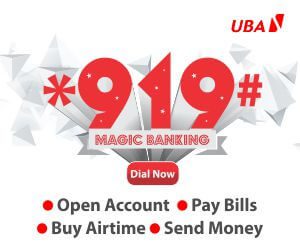 Oluwafeyikemi Niyi-Olayinka, popularly known as Asake, is a movie star and popular television presenter who played the role of the heroine in the classic epic movie, Oleku, produced by MainFrame Productions. In an exclusive interview with The Point's Adeleke Adesanya, she shares how the movie won her her hubby, the reasons for her absence from movies and others.
You have not been seen in movies for a while. Why?
It is because I have been so busy with other engagements in journalism. For example, as a TV presenter, I have about three programmes on air such as Owuro lawa on Lagos Teleision, Oyin Momo on Orisun and Eto baba Eto on Africa Magic. So, presently, I am more into presenting on TV than movies.
So it is right to say you have left the movie world…
Not that I have left movies. The fact is that I have not seen any movie that will challenge me like Oleku did then. So, when I get a role that can challenge me like that, I will come out again for my fans, because I also know that they have been agitating to see my face in movies.
Nigerian movies seem to have reduced in quality nowadays. What do you think is responsible for this?
First of all, I would blame it on finance. This is because, to do a very big project like Oleku and others, a lot of research needs to be done which will incur a lot of expenses. If you can recollect, the movie, Oleku, was adapted from a Prof. Akinwunmi Ishola novel, which was written long ago. Plus it was an epic movie, so a lot of research was needed to make the movie portray the times then and this cost a lot of money. Most of our producers nowadays don't have the financial ability to do such work.
How did you get the role in Oleku?
Uncle Tunde Kelani was looking for someone who had natural beauty and could speak Yoruba fluently without mixing it with English. As you know, Oleku was an old school movie in which we barely used modern makeup. So, he was looking for someone that was camera friendly without makeup and someone that had the mind of the character in his script. Meanwhile, I was working with the Broadcasting Corporation of Oyo State, Ibadan, and according to him, he was with Prof. Akinwunmi Ishola when he saw me on air. The day he noticed me, I was a duty continuity announcer on air, and he said, 'This girl will be good for Asake's role, but will she be okay without make up?'. And with that, he sent someone to come and meet me that morning. When the person came to call me, and I got there, I noticed they went inside to talk and later he had me on camera and said they would get back to me. A month after, they came back to give me the script for the movie. They also auditioned all of us that were present that day and I was shortlisted. Eventually, I was fortunate to be the person that could play the character in his mind.
Did you have any challenges while shooting the movie?
Well I would say yes, but not a big one. That was my first movie, but because I had always been a presenter and was always in front of the camera, I had the confidence. The little challenge I had then was that of being in front of the camera with many people around me and the director telling you to do what he wanted. In short, it was fun.
What were your parents' reaction to the movie?
At the beginning, I didn't tell them. It was after the movie came out that they
For the concluding part of this story and others, grab your copy of The Point from your nearest vendor