'FG should use $23m Abacha loot to settle lecturers'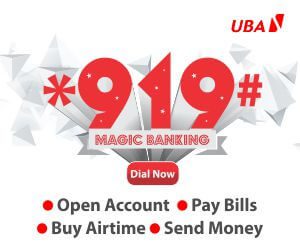 BY TIMOTHY AGBOR, OSOGBO
Nigerian foremost educationist, Olu Aina and other stakeholders in the nation's education sector have appealed to the striking members of the Academic Staff Union of Universities to consider the plights of students who had been greatly affected by the action and end it.
Aina, a former Chief Executive Officer of the National Business and Technical Examination Board urged ASUU to resume classes for the sake of undergraduates whose academic pursuits had been hindered and continue negotiations with the Federal Government.
He made this appeal in Osogbo on Wednesday while speaking at the inauguration of Implementation Committee of the proposed University of Ilesa by the Osun State Governor, Gboyega Oyetola.
The educationist expressed worry that the continuous idleness of majority of the affected students would expose them to ills and other negative acts adding that the exercise of grievances shouldn't tamper with education of students who are the future and builders of the nation.
Aina, the chairman of the Implementation Committee for the proposed University said: "While there is a lot going on in the polity currently, both within the State and nationally, as responsible leaders, we must evolve to the point where the exercise of our democratic franchise no longer grinds activities to a halt, and in the current case, tamper with the education of our future state and nation builders.
"And so, I want to appeal to members of ASUU to suspend their strike and allow for further talks that will resolve this issue. I want them to consider our children (students) who have been seriously affected by this total shutdown of our campuses. Their continuous idleness and stay at home may expose them to things we wouldn't want them to associate with."
Other stakeholders in education including parents and students also called on ASUU to allow students resume their academic activities while it continues to negotiate with the government.
A parent, Mr Lekan Adelewa asked the Federal Government to make use of the $23 million Abacha loot the nation is awaiting to be repatriated to Nigeria from the United States and pay the striking lecturers.
"As we want ASUU to call off this strike, I will beg the Federal Government to also show seriousness by partly paying ASUU the Abacha loot. I heard that Nigeria has signed an agreement with US to repatriate this money, so, FG should not delay in making use of it to show commitment," he suggested.
Corroborating the parent's submission, an undergraduate, Gloria Aluko, urged ASUU to suspend the strike for the sake of students while she also urged the Federal Government to accede to demands of the lecturers and also commit the loot being awaited for ASUU agitations.