Oluwole! Remember the name? This is a community in Lagos Island, which used to be the headquarters of forgery and sleaze. But since the combined raid of the community by law enforcement officials some years back, the "clean residents" can now breathe fresh air as more than 20 houses within the community were also pulled down by the authorities to allow for a parking lot.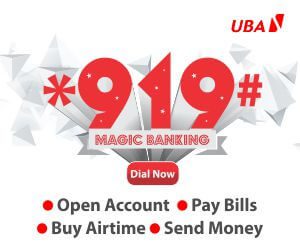 It, however, seems that the authorities have not heard the last of these criminals. Guess what? The displaced criminals simply relocated to the nearby Tafawa Balewa Square where they now do business.
The Point gathered that the difference in the operating style is that the apparently street-wise guys have simply gone corporate. They now rent shops, from where they use fronts to canvass for them.
At most of the shops where photocopy businesses thrives, investigations reveal that fake Certificates of Occupancy, Will of the dead and other important documents can be obtained.
The Point gathered that the police from the nearby Zone 2 Command often carried out raids on some suspected shops. Not long ago, a 23-year-old boy was caught with 10 International Passports concealed in his handbag. Detectives, who arrested him, acted on instincts.