The ability to foresee and plan for the day or years to come carefully confers on you, the status of a Nostradamus. That probably best explains the chain of headship in the Federal Road Safety Commission since the corps was floated through Prof Wole Soyinka, the pioneer corps marshal of this noble outfit. Soyinka saw the need for the corps to be established and strengthened.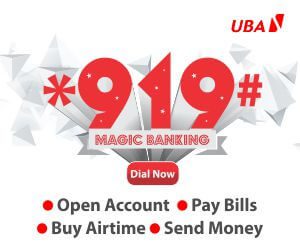 Another corps marshal Dr. Olu Agunloye who saw the need to establish a special marshal unit, at the time it was established ensured that through this, the corps marshal could have input from traditional rulers and local chiefs, who were regarded as having closer ties with members of their communities.
However, over the years, the special marshal units (SPU) has been complementing the activities of the corps. Through it, what would have become fatal crashes on the roads, had been averted.
On assumption as the corps marshal, Major-General Halidu Hanniah (Rtd) too, he foresaw the personnel explosion in the corps and ensured a better sheltered, organized and modernized corps for his period.
Another corps marshal, Dr. Danyaro Yakasi, on his own, saw the need for the corps to be intelligence and surveillance savvy. No wonder, Yakasi is popularly known as the apostle of the intelligence-led FRSC.
The sixth corps marshal who foresaw the need to establish a financial institution for the corps is Mr. Osita Chidoka. Those who opposed it claimed that there was no need for it but today, virtually every staff of the corps has an account with a bank and of course, with some micro-finance banks. The initial feeling was that the road safety corps has no business with finances, but today, to a large extent, it is self-accounting. Mr. Chidoka was behind the advancement of the corps from a manually operative outfit to a digital one.
Joining in the ranks of these visionaries, the current corps marshal, Dr. Boboye Oyeyemi has said that the FRSC will base the performance of its staff on the evaluation of their successes in their various beats. For instance, such evaluations will touch on their impacts in the following areas: motorists' use of phone while driving, obedience to traffic light and reduction in route violations and dangerous driving.
What a great outfit to have been blessed all along with great leaders!
-Ibrahim Paul Yushau
FRSC, Kafanchan, Kaduna State