The media was awash last week with the report of over 100 non-indigenous school teachers sacked by the Benue State Government way back in 2006, who have still not been paid their emoluments. The aggrieved teachers, led by their representatives – Mesdames Okafor, Felicia Mba, Irene Nwankwo and Juliana Eze – are miffed that nine years after their sack, they have not been superannuated, with due payments of their gratuities.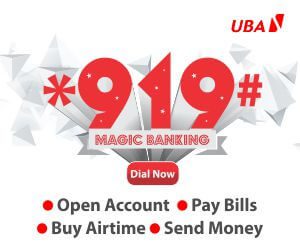 The teachers also expressed concern that, despite the order of a Makurdi High Court in 2008 that their emoluments should be paid, the state government has refused to act, thus translating into disobedience of a court order. At least, there has been no known report that the Benue State Government appealed against the judgement.
Yet the story went farther. A section of the media, quite inaccurately, reported too that the Benue Government had sacked 100 non-indigenous school teachers, thereby creating the impression that the case was fresh.
This, perhaps, prompted the state government to quickly react, by denying ever sacking teachers, much less the non-indigenes among them.
"The report on non-indigenous teachers' sack is a mischievous act," a statement by the Special Adviser, Media and ICT, to the state governor, Mr. Tahav Agerzua, said.
In extricating itself from the blame associated with the plight of the unpaid, non-indigenous teachers, however, the Benue government also acted out the proverbial ostrich that buried its head in the sand. Truth is, government is a continuum and it is only justifiable for the state government to admit that it sacked the teachers two years ago. The government should have also stated if it had obeyed the court order mandating it to pay off the teachers or not. Saying that former Governor Gabriel Akume was in charge at the period amounts to a case of begging the question.
That aside, the sorry case of the sacked 'non-indigenous teachers' has again brought to the fore, the legality in the sack of the teachers in the first place. For Nigeria, a country that professes to practise federalism, in which all citizens of the country are entitled to be indigenes anywhere they choose to reside, the Benue State Government's action left much to be desired.
To grant fillip to this position is Section 42(2) of the 1999 Constitution that says, "No citizen
For the concluding part of this story and others, grab your copy of The Point from your nearest vendor