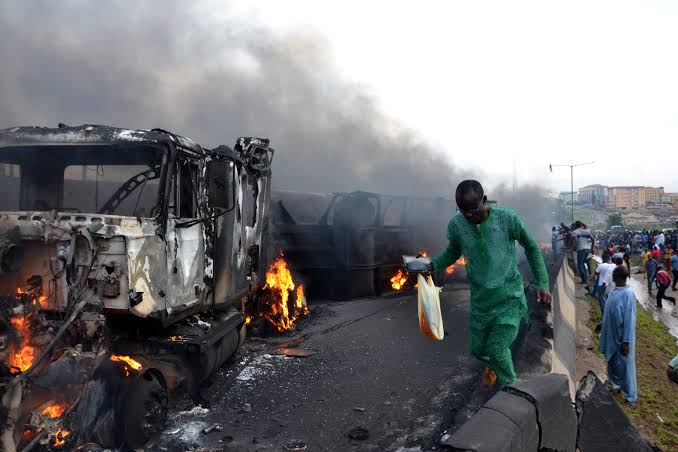 BY TIMOTHY AGBOR, OSOGBO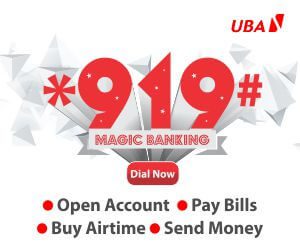 One person was severely injured on Wednesday after a tanker laden with 33,000 litres of petrol fell and caught fire at the Ataoja Estate axis of the Ring Road popularly known as Ona-Baba-Ona in Osogbo, capital of Osun State.
The injured victim was said to be the driver of the tanker.
Also, a vehicle that was parked beside the road caught fire after the tanker exploded.
The tanker, which was believed to be heading from Ibadan, Oyo State to Osogbo, got burnt completely even as fire fighters made efforts to prevent it from escalating to nearby buildings.
Residents of the area were thrown into panic as the fire became intense.
The Public Relations Officer of the Osun State Fire Service, Adekunle Ibrahim, confirmed the incident in an interview with The Point, saying that the injured driver, whose name was unknown, had been taken to a hospital.
Ibrahim said the reason for the fall of the tanker could not be ascertained and the driver was severely injured that he could not speak to them.
He said fire fighters promptly responded to the fire outbreak and that it has been quenched.
One of the eyewitnesses' who identified himself as Lekan told The Point that the driver was trying to avoid potholes on the road before it lost control and fell.
He said he joined other eyewitnesses in rescuing the driver of the tanker and his boy during the inferno.
The resident urged the state government to fill the potholes so as to avoid future occurrence of accidents in the area.